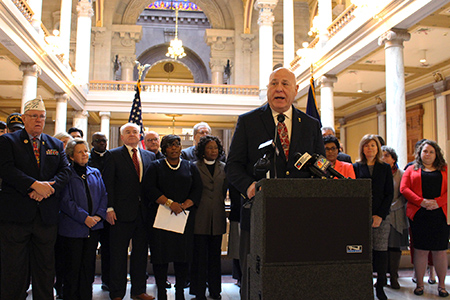 After years of fighting to lower the interest rates credit agencies can charge on subprime loans, consumer protection advocates thought they finally had a win lined up this legislative session.
A bill that would have capped two-week "payday" loans of up to $605 at an annual percentage rate of 36 percent—compared with the 391 percent APR that can be charged now—passed an Indiana Senate committee and headed to the Senate floor for a vote in February.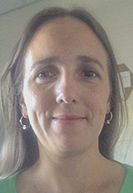 Macey
But supporters of the legislation—including Erin Macey, senior policy analyst for the Indiana Institute for Working Families, and Kathleen Lara, policy director for Prosperity Indiana—weren't celebrating that day.
Instead, they were digesting the details of another bill addressing subprime lending that had a 69-page strip-and-insert amendment released the night before the committee meeting deadline for the first half of the session.
"We had so little time to analyze the bill," Macey said.
The new language, which the Senate Commerce and Technology Committee adopted, would maintain the triple-digit APR for two-week payday loans and introduce new short-term, subprime lending options, including loans that could charge up to 192 percent APR longer term, even though the state considers any APR above 72 percent criminal loan sharking. (The two-week loans are the exception to the 72 percent loan-sharking cap.)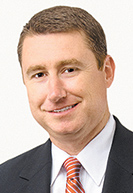 Ashton
Lenders who support the legislation argue there is demand for these types of products, and that the loans can be used to help borrowers build credit history so they can eventually obtain traditional bank loans.
"The bill is designed to provide folks a pathway out," said Brett Ashton, a lobbyist for Krieg DeVault, who represents the Indiana Financial Services Association. "I think that ought to be our goal."
But opponents, including several faith-based organizations, veterans groups and social service not-for-profits, describe these loans as predatory because companies aggressively market to low-income individuals and families who might believe they have no other option.
Despite the short amount of time lawmakers—and the public—had to analyze the impact of the revised Senate Bill 613, the legislation passed the committee. And in two close votes on the same day, the Senate rejected the bill to cap the APR on payday loans at 36 percent by 22-27 and approved the bill 26-23 that would allow the 391 percent APR to continue, plus introduce new high-interest products.
The battle has moved to the House now, and consumer advocates aren't giving up. They hope to kill the bill in committee. SB 613 is assigned to the House Financial Institutions Committee, which is chaired by Rep. Woody Burton, R-Whiteland. Burton is a co-sponsor of the bill.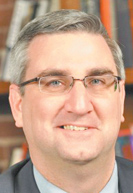 Holcomb
Burton said he's been meeting with interested parties on both sides of the issue, and that, if he schedules the bill for a hearing, there will be changes.
Gov. Eric Holcomb has said the legislation gives him "heartburn," but he wouldn't go so far as to say he would veto it.
"It just didn't wear well with me," Holcomb said.
New products
Two-week payday loans of up to $605 have been allowed in Indiana since 2002 and are exempt from that 72 percent APR criminal loan sharking rate. Payday loans can have an APR of up to 391 percent.
Consumer advocates have pushed to lower the rates payday lenders can charge, but have been unsuccessful so far in Indiana. And in fact, they've been fighting attempts by the industry to grow.
This is the fourth year in a row the Indiana General Assembly has considered some type of subprime lending expansion, but the details have varied and opponents say this year's proposal is the harshest yet for consumers.
"The bill this year is far worse and far more reaching," said retired U.S. Army Brig. Gen. Jim Bauerle, who serves as vice chairman of the Military/Veterans Coalition of Indiana.
SB 613 creates two products (in addition to the two-week payday loans) that would also exceed the loan sharking cap—unsecured installment loans and small-dollar loans.
The installment products could be six- to 12-month loans of $605 to $1,500 with an APR of up to 192 percent. That means a consumer who borrows $605 at the maximum rate and pays it off in six months would pay a total of $986, according to the Institute for Working Families.

The small-dollar loans would let consumers borrow up to $4,000 over terms of six months or longer, with interest rates of up to 99 percent. The loans could include nonrefundable finance charges of $100 to $150, and unspecified credit insurance and monthly account-handling fees could be imposed.
A borrower who took out a 12-month loan for $1,000 could end up paying at least $1,615, plus an unknowable amount of fees.
"It's impossible to even calculate the potential cost of this," Macey said.
Ashton said high interest rates and added fees have to be imposed on these types of loans, because they are high-risk products for financial institutions.
"There's a reason why, unfortunately, those rates and fees have to be as high as they are," he said.
The two sides don't even agree on the bill's ramifications.
Consumer advocates say it would allow car titles to be used as security for the loans, but the bill's author, Sen. Andy Zay, R-Huntington, said it would not.
"This does not address that arena at all," Zay said.
Opponents also say the bill could increase the state's existing 72 percent APR loan-sharking cap, due to a change in the definition of criminal loan sharking. But it's unclear what the resulting rate would be.
The bill also would increase the interest rate cap on traditional loans to 36 percent, regardless of the amount of the loan, instead of the lower rates ranging from 15 percent to 36 percent that depend on the loan amount. It also would triple the prepaid finance fee that could be charged on these loans from $50 to $150, and that fee could be imposed repeatedly if the borrower continues to obtain new loans.
"The interest rates really do not tell the whole story," Lara said.
Help or harm?
Consumer advocates argue the problem with these types of loans is that many borrowers get stuck in a cycle of debt—taking out new loans to pay off old loans, which means they are continuously charged new fees and interest rates that make the loans extremely difficult to pay off.
According to the North Carolina-based Center for Responsible Lending, 60 percent of payday loans in Indiana are taken out the same day the previous loan is paid.
"In reality, these loans are a debt sinkhole that drives families further into distress," said Tanya Bell, president and CEO of Indiana Black Expo. "Senate Bill 613 will be disastrous for Hoosiers who are underwater financially."
Steven Bramer Jr., an Iraq War veteran, said he turned to payday loans after piling up thousands of dollars in legal fees from a custody battle and now realizes he's in a much worse financial situation than before.
He acknowledged that he's at fault for initially obtaining the loan. But he said protections should be in place to prevent others from falling into the same trap.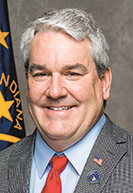 Zay
"I protected you at one point; now it is time for you to protect me," Bramer said, speaking at the Statehouse this month.
Zay said he authored SB 613 to help struggling Hoosiers obtain a short-term fix for financial problems and build their credit, and he believes the installment loans and small-dollar loans would be stepping stones toward traditional lending.
Zay emphasized that the rates currently proposed for installment loans and small-dollar loans are lower than the two-week payday loan option and come with longer terms.
"We are offering much more affordable options," he said.
Still, opponents of the bill are not convinced the loans would actually be affordable in practice.
"Do we need to address the root causes of inequality and financial instability? Absolutely," Bell said. "Do we need solutions for working families who cannot get by? Yes, we do. Let's take the time to engage in a dialogue about what those solutions look like. But making loan sharking legal under the guise of offering help is absurd."
Ashton said subprime lenders are helping individuals who otherwise wouldn't be able to access a loan or would have to turn to unregulated online credit agencies.
"I understand [opponents'] desire to see consumers get the best deal that they can. The challenge is ensuring you don't cut off access to credit," he said. "It becomes a discussion about whether government should protect people from themselves. We like to believe that people ought to have the right to decide what they want to do with their money."
Some lenders also argue that they should be able to offer these types of loans in Indiana, because online lenders that the Indiana Department of Financial Institutions cannot regulate are already doing so.
"This really is a case of an unlevel playing field," Ashton said. "Hoosier companies are being put at a disadvantage."•
Please enable JavaScript to view this content.