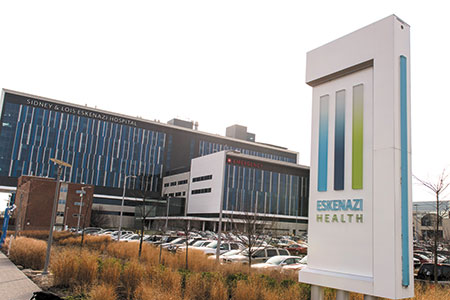 Bedsores. Blood clots. Post-surgical wounds. Urinary tract infections.
Hospitals are full of potential injuries and infections, and each year thousands of patients go home with more health problems than they came in with. Now, it's time for the hospitals to pay.
In Indiana, the Centers for Medicare & Medicaid Services is docking 22 hospitals for high rates of infection and patient injuries. That will result in a total penalty to Indiana hospitals of about $6 million. The federal government announced the penalties and posted the data online this month.
Nationally, 800 hospitals are being penalized. That's the highest number since the program began five years ago.

The fines are equivalent to 1 percent of the hospitals' Medicare payments for patients discharged from October 2018 to September 2019. For large hospitals, that could amount to more than $1 million this year in penalties.
In central Indiana, the Centers for Medicare & Medicaid Services is penalizing five hospitals: Community Hospital of Anderson and Madison County (first time), Community Hospital East (first time), Community Hospital North (third time in five years), Eskenazi Health (for the fifth straight year) and Franciscan Health Indianapolis (second time in five years).
It's unclear how many harm events each hospital has racked up, or what exactly those are. Medicare does not release the raw data or individual incident reports, but instead something called standardized ratios for infections and injuries.
For each hospital, Medicare judges infection rates related to colon surgeries, hysterectomies, urinary tract catheters, and central lines inserted into veins. Medicare also counts the number of infections of methicillin-resistant Staphylococcus aureus, or MRSA, and Clotridium difficile, known as C. diff.
The government also tracks the rate of blood clots, sepsis, post-surgical wounds, bedsores, hip fractures and five other types of in-hospital injuries.
It's just one of many ways Medicare is clamping down on hospitals, using penalties and incentives authorized by the Affordable Care Act to push for better outcomes, fewer safety problems, and a lower number of readmissions.
The way the program is set up, the bottom quarter of hospitals—those with the highest rates of infection and injury—are automatically docked, even if their records have improved from the previous year. Some hospitals say that unfairly pits them against one another, even if they are showing improvements.
Some in the industry also say large hospitals in urban areas, which tend to serve sicker patients or more complex cases, are unfairly at risk for lower scores.
The American Hospital Association says that getting a Medicare penalty "resembles a game of chance" for many hospitals, rather than a meaningful determination of their performance in caring for patients. It said only 40 percent of hospitals penalized in 2017 had scores that were statistically different from hospitals that weren't penalized.
"It starts with the misguided statutory requirement that 25 percent of hospitals receive a penalty each year," Nancy Foster, the association's vice president for quality and patient safety policy, wrote in February 2018. "That means the Centers for Medicare & Medicaid Services must set a 'cut point' score for penalties each year, regardless of whether that score reflects a statistically meaningful threshold for poor performance."
'Very confusing'
Hospitals in central Indiana that are getting penalized say they take safety issues seriously and are working hard to keep infection and injury rates down.
But they also see shortcomings in the program.
Community Health Network, which has three hospitals on this year's penalty lists, said it has seen "substantial reductions" in patient-safety problems at all its hospitals, and many of the hospitals being penalized do not have significantly high rates, compared with other hospitals not being penalized.
However, "ranking systems with data that is not statistically significant unintentionally undermines good continuous quality improvement," said Dr. Ramarao Yeleti, chief physician executive for Community Health Network.
But supporters say the program, known as Medicare's Hospital-Acquired Condition Reduction Program, while perhaps imperfect, holds the hospitals accountable.
"A lot of people are unaware that their given right as a hospital patient is to be admitted to a safe environment," said Leesa Ackermann, a patient advocate and registered nurse in Fort Wayne.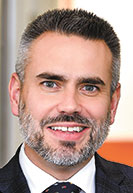 Tabor
She added: "When I go to a restaurant, I trust they are following rules. I don't always know if they are until the health department inspects the restaurant and publishes its finding. But that's the only way you can see how many violations they have and whether it's a safe place to go. The same is true of hospitals."
The Indiana Hospital Association, which represents more than 100 hospitals around the state, said it supports incentives and penalties, if they are clear and fair. It said Medicare has too many programs that rate hospitals based on safety, quality, readmissions and other metrics.
"It would simplify things if the government would just come out with one program," association President Brian Tabor said. "Instead, they parcel it out with all these different programs, which is very confusing."
Some experts say the best way for hospitals to minimize risk of penalties is to identify concerns such as infections or high risk of falls at the time the patient is admitted to the hospital. Taking such steps can pay off, said Jennifer Skeels, a former nurse and now an attorney and hospital consultant at Hall Render Killian Heath & Lyman in Indianapolis.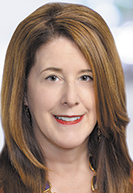 Skeels
"If a patient is identified on admission as at high risk for falls, the hospital is able to implement measures that can prevent falls and resulting injuries," Skeels said.
"Similarly, more careful attention to low-level infections present on admission may allow the hospital to intervene with antibiotics earlier in the hospitalization, and therefore head off an extended length of stay."
Mixed signals
But some hospitals around the nation say they take proactive measures to identify and treat patient infections, only to be penalized for doing so. At Northwestern Memorial Hospital in Chicago, doctors routinely order ultrasounds and other tests to screen for possible problems. But the tests have identified so many infections and serious blood clots that Medicare cut the hospital's payments in 2016 by $1.6 million.
Physicians there say the tests help keep the death rate lower than at many other hospitals—yet result in Medicare penalties when problems are found and treated. "If you don't look for infections, you're never going to find them," Dr. Gary Noskin, Northwestern's chief medical officer, told Kaiser Health News in 2016.
Some health systems—especially those that have scored highly—agree the program helps the public understand which hospitals are safest.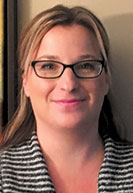 Kelley
"I think it does meet the intent of making the hospital data very transparent," said Kristen Kelley, director of infection prevention at Indiana University Health, which did not incur penalties this year at any of its 16 hospitals. "I think it's a good consumer tool."
But she acknowledged that Medicare's Hospital Compare website, which contains thousands of scores on hospitals, can be "a little tricky to navigate."
On that website, consumers can pull up data from individual hospitals that provides reams of data, but often in scores that are difficult for the average person to understand. For example, it provides something called "standardized infection ratios," which compared the number of health-care-associated infections at each hospital to a number predicted by government officials.
A ratio of 1 means the hospital is performing as expected. Higher than 1 means it is performing worse than expected; lower than 1 means it is performing better than expected.
Playing defense
In central Indiana, some hospitals are finding themselves on the defensive, because they are being penalized for safety issues.
Franciscan Health stands to lose $1.02 million in Medicare reimbursements this year for infections and patient injuries, according to estimates from the Advisory Board Co., a health care research and consulting firm based in Washington.
Franciscan said it "works diligently" to reduce infections and improve safety for all patients. For example, it has adopted new technology, such as hand-hygiene monitoring and infection-control software, to help in the effort. It is also providing employee training that it says has resulted in fewer human errors.
"Franciscan Health is deeply committed to ensuring the safety and highest level of care to the patients we are privileged to serve," Franciscan Health said in a statement.
Yet it also said Medicare's criteria for the Hospital Acquired-Condition Program unfairly sanctions large urban hospitals and teaching institutions, "as these facilities tend to care for the sickest patients and perform more complex surgical procedures."
At Eskenazi Health—the only Indiana hospital to get socked five years in a row—officials say the Medicare information can be misleading. For example, the hospital does not normally test patients for MRSA or C. diff infections upon admission, "due to the invasiveness of the testing procedures, the high likelihood that the findings will have no direct impact on plans of care, and the unnecessary associated costs."
However, if, during a hospitalization, a patient's condition indicates that testing is needed and the test has a positive result, it would then be identified and reported as hospital-acquired, even though the patient might have had the condition before admission.
"It is important to understand that safety net and academic health systems like Eskenazi Health care for patients who are sicker than most and who often have complex cultural and socioeconomic needs," Michelle O'Keefe, vice president for public affairs, said in an email. She added that certain factors, such as homelessness, low literacy and language barriers can skew results on quality measures.
The Medicare fine on Eskenazi this year could amount to $574,000, according to the Advisory Board Co.
Community Health Network—which is being penalized a total of $1.45 million for three hospitals, according to the Advisory Board Co.—said its goal is to have "zero harm events" for patients.
"Our priority is patients first, and optimal patient outcomes," said Yeleti of Community Health.
In recent years, the health system has implemented a "safety cabinet" to coordinate and reduce hospital-acquired infections and injuries. In recent years, it has deployed 10 teams to address issues that flared up, and invested more than $3 million in analytics to crunch safety data to better understand how to tackle the issue.
And despite getting dinged by Medicare this year, the health system pointed out the steps are paying off.
"Rates of infection … have been declining annually over the last several years," Yeleti said.•
Please enable JavaScript to view this content.