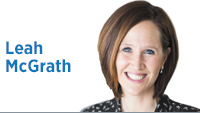 When it comes to the Vietnam War, there are two groups of people. Those who remember the years of 1955-1975 that mark the era of U.S. involvement in Vietnam's civil war, and those of us who do not. I was born a few years after the conclusion of the 20-year engagement, but on March 29, I'll be taking part in Vietnam War Veterans Day, recognizing the men and women who served during that time.
The Vietnam War stretched 20 years and five presidents. More than 2.5 million men and women served in Vietnam during that time period, with another 3.4 million stationed in southeast Asia and another 8.7 million stationed elsewhere throughout the world. About 58,250 American men and women died in the war. Hundreds of thousands more north and south Vietnamese died. It was a time of extraordinary events in the U.S., from the Pentagon Papers to civil rights unrest and anti-war marches to the assassinations of President John F. Kennedy Jr., Robert Kennedy and Martin Luther King Jr. and the resignation of President Nixon.
What I know of the war has come from history classes, books and movies. I have also been shaped by my father, who served as a sergeant in the U.S. Army in Qui Nhon, Vietnam, in 1969. My father does not share much about his experiences, other than to say it was a difficult time. There are a few photos and he still wears his Army-issued coat when he is out doing chores. When he wears it, I think how proud I am of his sacrifice.
He has only shared a few stories of what it was like in combat and in the barracks, but he has talked a little more about what it was like when he returned home. His first night back in my grandparent's home in Michigan was not an easy one. My grandmother found him in the morning hiding under the bed with the alarm click ringing. His instinct when the alarm rang was to take cover. There was not much discussion about what had happened in the war, as few wanted to hear it. There was dissent in the country, which was in despair, with the soldiers called to serve were caught in the middle.
My father did not know what to expect when his service came to an end. When he returned home, he did not hear "welcome home" or "thanks for your service." In some cases, the response was quite the opposite.
It would be more than 30 years later before he would hear those words: "Welcome home"—and they came from a stranger he encountered at the Vietnam Veterans Memorial in Washington, D.C. I can see now how those words have a healing power. It is when I realized how much we owe our Vietnam Veterans.
March 29 is the federal holiday commemorating Vietnam War Veterans Day. I have the immense privilege of working with a group of dedicated veterans on the Vietnam Commemorative City initiative in Fishers. This group has planned a meaningful ceremony for March 29. What I have learned from my father and from the veterans is that it is never too late to do the right thing. The effort does not end with the words "thank you."
As my father explained, among the Vietnam Veterans, there are two groups of people: those who are able and want to talk about it and those who cannot. Some veterans want to share their stories, and we should listen. Some veterans want to remember in private, and we respect their wishes. We hope all Vietnam veterans know they are not alone or forgotten. They have the gratitude of their country. To the Vietnam Veterans, thank you and welcome home.•
__________
McGrath is deputy mayor of the city of Fishers and is vice chairwoman of the Indiana Republican Party. Send comments to ibjedit@ibj.com.
Click here for more Forefront columns.
Please enable JavaScript to view this content.