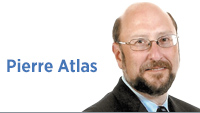 In the aftermath of last month's horrific terrorist attack by an Australian white nationalist in Christchurch, New Zealand, that killed 50 Muslim worshippers and wounded dozens of others, New Zealand Prime Minister Jacinda Ardern declared that her government would impose an immediate ban on the types of semi-automatic weapons used in the killings.
Some American gun-control advocates have looked to New Zealand's response as an example to emulate. U.S. Rep. Alexandria Ocasio-Cortez, D-New York, tweeted that, among other actions, Congress should "ban bump stocks, semiautos, & high cap mags designed to kill people." Shannon Watts, who founded Moms Demand Action after the 2012 Sandy Hook Elementary School massacre, said, "Shame on us for not behaving the way a normal, civilized nation would after a horrific shooting tragedy."
But the United States is not New Zealand. New Zealand has a British-style majoritarian parliamentary system with no formal checks on the coalition of parties in power, other than the next election. We have formal separation of powers and constitutional checks and balances, a republican form of government that was designed to restrain the passions of the majority.
And we have a Bill of Rights with the Second Amendment—unique among the world's democracies—that defines firearms ownership as a right, not a privilege. None of these features necessarily precludes the possibility of new firearms regulations, but our political system makes a sweeping, instantaneous New Zealand-style approach impossible.
The difference goes beyond guns. New Zealand has the Office of Film and Literature Classification—a censorship board. A week after the Christchurch massacre, the country's chief censor, David Shanks, declared that the killer's 74-page white supremacist, anti-immigrant and anti-Muslim manifesto was "officially objectionable." Possession of a printed or electronic version of the manifesto is now an offense punishable by up to 10 years in prison.
Shanks explained why this act of censorship was justified: "There is an important distinction to be made between 'hate speech,' which may be rejected by many right-thinking people—but which is legal to express—and this type of publication, which is deliberately constructed to inspire further murder and terrorism." Such a ban might be lawful in New Zealand, but it would not pass constitutional muster in the United States due to our First Amendment guarantees of free expression.
Unlike the United States, which applies a due-process model of law enforcement that stresses the civil liberties of individuals and the rights of the accused, the United Kingdom and many Commonwealth countries, including New Zealand and Canada, follow a crime-control model that gives the state broader police powers in the name of protecting society.
As the scholar Seymour Martin Lipset put it in his comparative study of the United States and Canada, the crime-control model "focuses on the maintenance of law and order and is less protective of the rights of the accused and of individuals generally."
The sweeping powers that can be applied by New Zealand's parliamentary system to ban certain types of firearms after a mass shooting can also be used to regulate freedom of expression in ways that would be unconstitutional in our country.
In New Zealand's more orderly, communitarian political culture with its parliamentary democracy and crime-control tradition of law enforcement, protecting society and promoting the public good are often prioritized over individual liberty. America's political culture is more raucous, more libertarian and also more violent.•
__________
Atlas is a professor of political science and director of The Richard G. Lugar Franciscan Center for Global Studies at Marian University. Send comments on this column to ibjedit@ibj.com.
Click here for more Forefront columns.
Please enable JavaScript to view this content.