VisionTech Partners—an angel investor network not far removed from being a startup itself—has quickly become a valuable asset for the state's entrepreneurial ecosystem.
Founded in 2014, VisionTech has seen its membership, or investors—as well as the amount invested by those members—swell significantly in the last two years. The latter grew from $1.6 million in 2016 to $3.3 million last year, and while VisionTech officials are hesitant to make projections, they said signs are pointing up again this year.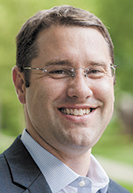 Pidgeon
"The bottom line is, our membership is growing, and when that happens, the amount invested is going to grow," said Executive Director Ben Pidgeon, VisionTech's sole full-time employee.
VisionTech is not a traditional venture capital fund. Its members don't give VisionTech money to invest for them. Instead, the firm acts more like a matchmaker, culling through thousands of startups in search of ones to pitch to members.
The final investment decision is solely up to the individual member. "I'm not an investment adviser," Pidgeon said.
If members like a company that pitches, they can invest as little as $5,000 or as much as they want.
"VisionTech is a network of volunteer check-writers," he said. "We've found that investors like control in what they invest in."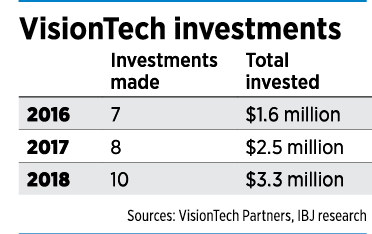 So far, VisionTech has had a strong interest in biosciences and tech companies, but Pidgeon said the network vets and its members invest in various sectors.
In the last three years, VisionTech members have invested $7.4 million in 25 companies.
While its members are from the Midwest, VisionTech invests in companies nationwide. Still, about half of the investment total has gone to Indiana-based companies.
That capital infusion is especially valuable in Indiana, which lags far behind many states in the amount of venture and growth capital its companies raise. According to a PwC MoneyTree report, Indiana is in the bottom half nationally at bringing in venture capital. In recent years, the state has ranked as poorly as the high 30s. Part of that is because fewer investment groups are based in Indiana, entrepreneurs said.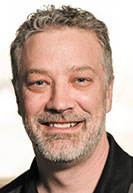 Ready
"Because Indiana has a very small venture capital community relative to a San Francisco or Boston, individual investors [and networks that pull individuals together] play a big role in helping get new startups off the ground," said Indianapolis-based serial entrepreneur Jeff Ready, who is currently CEO of Scale Computing, a VisionTech portfolio company.
And VisionTech, Ready said, provides resources individual angel investors don't normally have.
"All communities have angel investors, but finding them isn't always easy for a new startup," said Ready, who is on the board of another VisionTech portfolio company, SmartFile. "VisionTech provides both a way for the companies to find these investors, as well as a professional and organized way for those investors to make such investments, through a single entity with professional oversight and board membership that normally is not in the zone of what angel investors have at their disposal."
In fact, although VisionTech is a group of angel investors, it is organized and behaves more like a venture capitalist. That "is great for both investor and startup, and it helps fill the venture capital gap that we have in Indiana," Ready said.
Angel investors accessing the power of pooled cash, Pidgeon added, can leverage VisionTech's ability to negotiate better deals, provide more protection, and offer a better chance at getting board seats.
Pidgeon pedigree
Part of VisionTech's membership growth, local business leaders say, is due to the addition of Pidgeon, who was hired in September 2016. Since he came on board, membership has grown from about 75 investors to 120. Pidgeon hopes to increase that to 150 by 2021.
Members pay VisionTech a fee, but Pidgeon declined to say how much or give any other revenue details. "It's affordable," he said.
Pidgeon has a long history in banking and finance, having worked stints at Bank One, M&I Bank, MainSource Bank and Stock Yards Bank & Trust. He was recruited to VisionTech by the firm's founder and managing director, Oscar Moralez.
A West Lafayette native, Pidgeon got an early bird's-eye view of how startups work and are funded. His dad, Charles Pidgeon, was a professor of pharmacology and an entrepreneur working out of Purdue University. He is now retired.
Pidgeon is VisionTech's first line of defense in the high-risk proposition of investing in startups. He screens more than 400 annually and selects about 15 that get to pitch to VisionTech's angel network. Pidgeon works closely with state schools—including Purdue, Indiana University and the University of Notre Dame, as well as other angel networks—to get the best applicants.
Members also bring forward prospects—who go through the same rigorous vetting process—and, of course, some applicants apply on their own.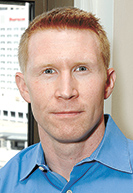 Dale
"Vetting that number of startups and boiling it down to a handful is a real challenge," said Frank Dale, a local tech veteran who has worked for several startups and early-phase companies and is now co-founder and CEO of tech firm Costello. "That takes a certain skill set that not a lot of people have."
Costello has neither sought nor taken any investment from VisionTech.
Pidgeon emphasized that Moralez and Tony Petrucciani—who works part time as a managing director—are big cogs in VisionTech's operation.
The process
Once a month, Pidgeon selects about six startups to bring before a VisionTech screening committee. After 20-minute pitches, the group cuts the field down to no more than two—and usually one. The screening committee, Pidgeon said, is composed of members with a range of backgrounds: an emergency room doctor, a statistics and analytics expert, various business owners and Fortune 500 executives.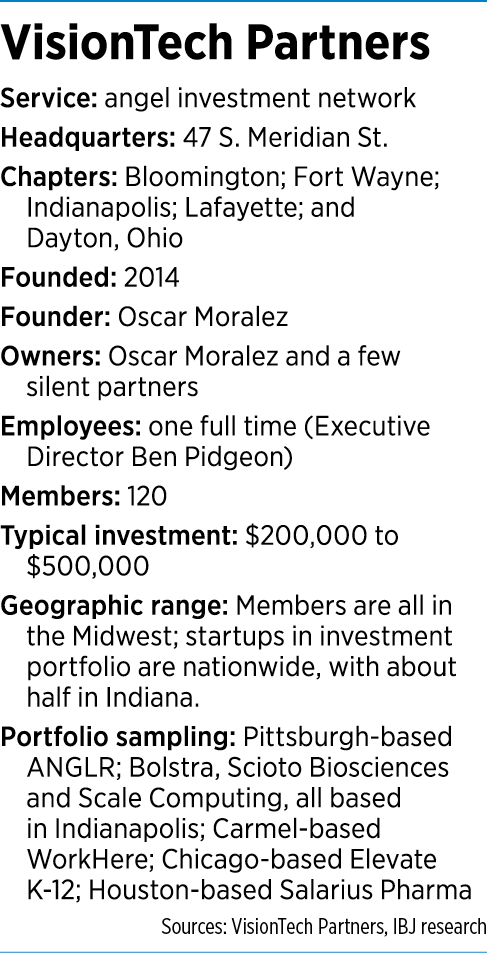 Every other month, Pidgeon takes the two or three startups that make the first cut on a road show to pitch before members at VisionTech's five chapters in Bloomington, Fort Wayne, Indianapolis, Lafayette and Dayton, Ohio.
Members also are critical in the late-stage vetting, Dale said. "They come from various backgrounds with various degrees of expertise, which often gives them insight to invest in areas where others wouldn't."
Pidgeon looks for a few primary factors when vetting applicants: strength of the management and sales teams, potential market for the product or service, and competitive advantage.
"There's a 50 percent failure rate at this level," he said. "The ones that pay off have to pay off big to offset those failures. That's why the market potential is so critical."
VisionTech focuses on seed funding, which is one of the earliest stages of investments and one of the most difficult because the companies are often little more than ideas. "There's just less for investors to go on," Dale said.
And since there are so many seedlings out there—all with branches and roots stretching for cash—the competition just to get the attention of angel investors is intense.
The result is long odds for both the startups and their investors. According to a 2018 Harvard Business School study, 75 percent of venture-backed startups fail.
Even still, Pidgeon is confident VisionTech can bring its members a positive return.
"Angel investors that intentionally invest to create a diversified portfolio of early-stage companies generally experience 22 percent returns based on historical data," Pidgeon said. "At VisionTech, we believe we are making good, sound investments that will result in favorable returns for investors. However, every investor knows there is no guarantee on success."•
Please enable JavaScript to view this content.