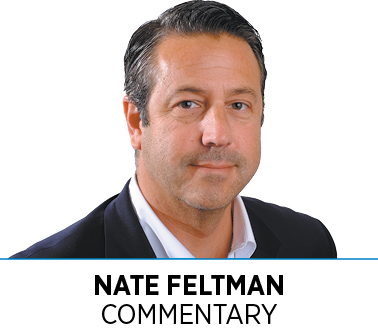 The world lost a great Hoosier this week: Sen. Richard "Dick" Lugar. I count myself among the fortunate many who had the privilege to learn from Lugar, most recently in our work together on the Dean's Advisory Council for Indiana University's School of Global and International Studies, which now bears his name.
His accomplishments are well known. As mayor, he unified city and county governments, bringing greater government efficiency and expanding Indy's tax base. As senator, he and Democratic Sen. Sam Nunn co-authored a program that helped eliminate nuclear warheads in former Soviet states, making the United States and the world a safer place. He grew to become a foreign-policy giant whom leaders of other nations and of both major political parties turned to for insight and advice.
Lugar had too many accomplishments to list in this column, but I thought I would point out a few of the less-obvious ones that I believe will have a lasting positive impact for generations of Hoosiers and Americans:
◗ Character. It is easy to overlook the importance of character and trust for those serving in today's polarized political environment. It often seems that character and decency are no longer valued, that working together with the opposing party to find common ground is worse than holding one's ground and not advancing the ball at all.
Lugar defined what it meant to be civil in our discourse and to put country ahead of ideology and party affiliation. He set the gold standard for virtuous and principled leadership and his example has inspired future leaders, and will continue to do so.
◗ Civic engagement. Lugar understood the importance of an engaged citizenry. He led by example, serving at both the local and national levels. Rather than retire from public life after his 2012 primary defeat, he started the Lugar Center to focus on bipartisan policymaking and global security initiatives. For him, civic engagement did not mean self–promotion to seek higher office or a high-paying private-sector job once out of office. Civic engagement meant seeking progress for all he represented.
◗ Education. Lugar understood the importance education would play in the growth of our city and state. It was he who, as mayor in 1968, pushed for "a great state university in Indianapolis." In 1969, IU and Purdue merged their program offerings and schools to create IUPUI. As often was the case throughout his career, Lugar was ahead of his time in understanding that a premier urban research university could help drive Indy's economic prosperity.
◗ Mentorship. Lugar's ability to attract and mentor talented Hoosiers who then, inspired by his servant leadership, followed in his footsteps is a true gift that will have lasting impact. The list of those who worked for Lugar includes Gov. Mitch Daniels, now Purdue president; Sen. Todd Young; former Secretary of State Sue Anne Gilroy; Indiana University Trustee Jim Morris, Pacers executive and former executive director of the United Nations World Food Programme; Mark Miles, CEO of Hulman & Co.; Teresa Lubbers, Indiana commissioner for higher education; and Mark Lubbers, a behind-the-scenes Republican strategist and policy guru. The list goes on. They have followed Lugar's model of mentoring Indiana's next generation of great leaders.
Thank you, Sen. Lugar, for all you have done to make our city, state, country and world a better place for all.•
__________
Feltman, an attorney and former secretary of commerce, is a shareholder in IBJ Corp. To comment, send email to [email protected]
Please enable JavaScript to view this content.