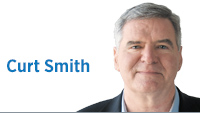 In any given week, about the same number of Hoosier adults attend a worship service as voted in the last election. Yet many Hoosiers pay scant attention to the role of faith in public life, while obsessing over all things political.
A new initiative of the Indiana Family Institute, where I serve as president, seeks to change that. Named for the Old Testament government prophet who served three ancient kings with timeless wisdom and courage, the Daniel Initiative will intentionally over time reattach faith leaders to Indiana's public square.
We will engage the local Christian church of all types and stripes. Next, we will equip it to go outside its literal walls, and finally we will encourage churches to pick strategic opportunities to impact their communities. In the process, yes, we will help church leaders meet their legislators, one of our current primary areas of focus. But we will also work to encourage churches and their leaders to be involved in local communities and with local issues.
It will take time for us to demonstrate this initiative is not about politics but rather about relationships. I am sure many will be skeptical at first, waiting for the feared bait-and-switch from real relationships to electoral expediency. But soon, all will see we do not want the church to be more political. We want the church to be more biblical. We do not want to hijack the church and her people to impact politics. We want the church and her people to transform politics across Indiana.
There is ample reason to be optimistic this will succeed. Our counterpart in Iowa, The Family Leader, is nearly five years into this initiative. That group's members are generously helping Indiana and eight other states launch similar church-network and community-impact efforts.
Their pattern, which we plan to follow, is to intentionally build relationships with ministers and other church leaders. Once engaged, we will equip them to reach out to local, state and eventually federal officials. It has been described by some as serving as a pastor to pastors, a minister to ministers.
We undertake this because our current hyper-political culture is neither functional nor healthy. For three decades, we have been engaging and counseling the church as a public-policy partner with very positive results. But the tone of political discourse has reinforced an unhealthy reaction among many church leaders and their congregations to further withdraw from public debate and discussion. It can be easier to stay inside the building and "preach to the choir."
But that is not how the church is called to meet our mandate of sharing biblical truth with unaware, skeptical and even hostile fellow citizens. Those of us more experienced in speaking out on issues while respecting all involved have valuable and essential lessons to share. It will be led by Josh Hershberger, a Madison minister and attorney.
We also know the profound problems facing our state are crying our for the wisdom and love of local faith communities. This is already happening in many ways, but the Daniel Initiative will be more intentional and more connected to help identify and highlight the most successful examples.
In the process, we believe government will more fully meet its role of protecting human life as the church across Indiana fulfills its role of elevating and giving ultimate meaning to life.
When successful many years from now, we will look back and say we aimed higher, thought bigger and resisted the urge to seek a win in the next election at the expense of losing the next generation. It will be called the Hoosier spiritual awakening.•
__________
Smith is president of the Indiana Family Institute and author of "Deicide: Why Eliminating The Deity is Destroying America." Send comments toibjedit@ibj.com.
Click here for more Forefront columns.
Please enable JavaScript to view this content.