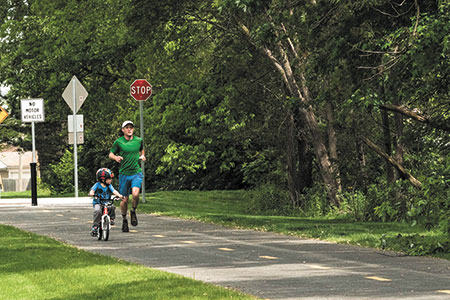 Community leaders and redevelopment experts are confident the west side of Indianapolis will see a jolt in property values and development opportunities as plans to extend a Speedway recreational trail both east and west move forward.
The 2.6 miles of additions, funded in part by a $4.9 million state grant, will cut through several aging neighborhoods and underdeveloped tracts that could be prime for redevelopment.
The Speedway section of the B&O Trail was one of 17 to receive a total of $24.9 million from the Next Level Trails initiative, announced this month by Gov. Eric Holcomb. The project will include a segment on each end of the 1.5-mile trail, which was finished in September, that runs through town from Eagle Creek to Allison Transmission.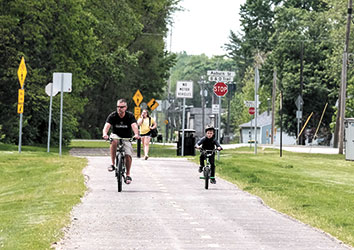 The Speedway leg of the B&O Trail is 1.5 miles long and runs from Eagle Creek to Allison Transmission. But extensions on either end will add another 2.6 miles.
The eastern extension will run 1.7 miles, to Michigan Street. The 0.9-mile westward extension will stretch to Girls School Road, leaving about a two-mile gap still to connect to the B&O Trail's Hendricks County border.
Trail planners are operating on an ambitious timeline. Though only 20% of the property required for the extensions has been acquired, they are projected to be finished in spring 2023.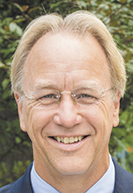 Payne
The project is expected to cost $6.5 million, with the Central Indiana Community Foundation providing the state-required match of about $1.75 million.
CICF was the driving force behind the Cultural Trail, which snakes through downtown Indianapolis, and also was involved in development of the Monon Trail in Marion and Hamilton counties.
It has also been integral to the B&O trail project, working toward a long-term vision for the greenway.
"We are huge advocates for the power of greenway trails and bicycle infrastructure, particularly because of the Cultural Trail's success," CICF President Brian Payne said.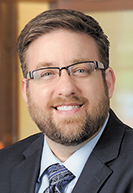 Ferguson
"Trails spur economic development," he said, predicting that property values will increase for houses and businesses near the Speedway trail.
That's what happened after the Cultural Trail opened in 2012. A 2015 study by the Indiana University Public Policy Institute found property values along the eight-mile path increased by $1 billion.
Justin Ferguson, executive director for Ball State University's Indianapolis-based Center for Civic Design, said the Speedway trail likely will push up property values, but not as dramatically.
He said that's partly because the west side includes older neighborhoods that are less likely to be a magnet for major investment.
"It will take time for things to develop, but I do think there will be demand there," Ferguson said. "It's tough sometimes … you can have all these trails but there's nowhere to go, at first."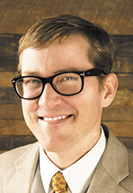 Grain
Tedd Grain, president of the Indianapolis office of the Local Initiatives Support Corp., which works to resuscitate urban Indianapolis neighborhoods, said the housing market in the areas around the planned trail is "depressed" but could bounce back with the help of the new amenity.
"When you look at what happened with the redevelopment that's occurred downtown, a lot of that value was gained by having the Cultural Trail installed," he said. "We're really excited for this project because we think the same thing could happen for the west side."
Real estate experts said the first noticeable change after a trail opens is reinvestment in homes and other adjacent properties. In addition, some businesses begin to reorient themselves to draw in walkers, bikers and other passers-by.
"You see a lot of businesses along [trails] that are now multi-facing, so people can access them from different sides, from different modes of transit," Ferguson said. "It's just another layer of connecting all of these different uses."
Local retailers also might open along the trail, as they have along the Monon, real estate observers said.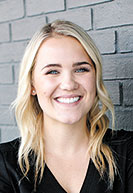 Nuckols
"The addition of retailers certainly would enhance the trail," said Bailey Nuckols, a retail broker with Cushman & Wakefield. "It does create some added synergy, and foot traffic is really what keeps retail and restaurants alive."
Payne wants to see such activity, but he doesn't want property values to rise so much that current residents can't afford to stay.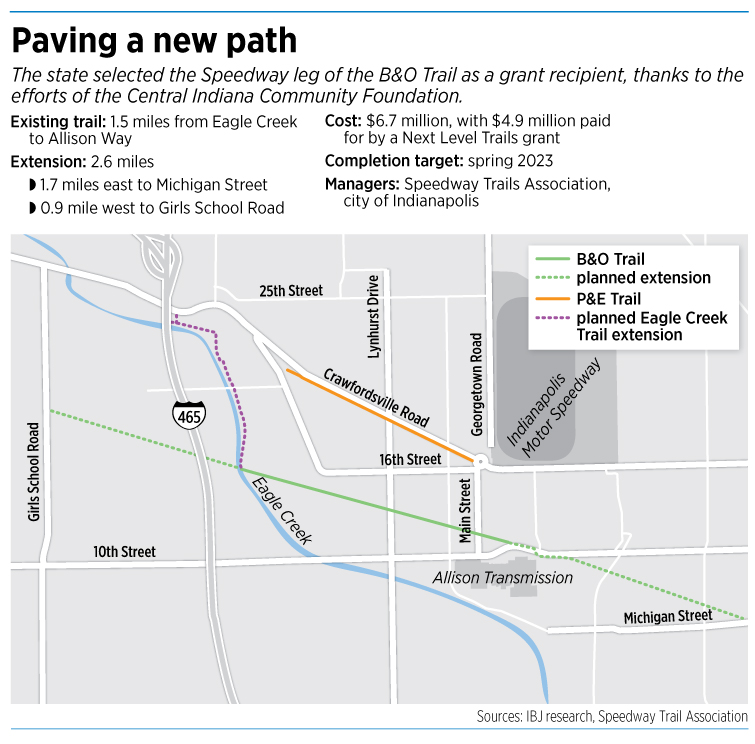 See the locations for the existing and planned trails.
"My biggest concern is how we plan along with the trail to make sure these neighborhoods that are affordable right now can stay [that way] and that we don't see displacement and negative gentrification because the trails are an economic development catalyst," he said.
Frank Merritt, president of the Speedway Trail Association, said he expects the completed trail to be "an incredible connector" for the west side, including his town's nearly 12,000 residents.
Speedway has built other trails recently, including the P&E Trail that runs along Crawfordsville Road. The B&O Trail project, while important for the west side, is also a key component of the larger vision of the Hendricks County-based B&O Trail Association, which oversees much of the trail's development.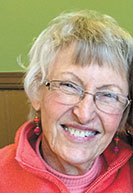 Virgil
That organization hopes to complete more than 50 miles of trail between Putnam and Marion counties, connecting the west side of the state to downtown Indianapolis, mostly along a former CSX railroad line. (B&O merged into CSX in 1987.)
The trail association applied for Next Level Trails money, but was passed over, said Diana Virgil, president of the organization.
She said the Indiana Department of Natural Resources, which oversees the initiative, saw Marion County as the best place for its first investment in the B&O Trail. The agency has expressed interest in funding Hendricks and Putnam counties sections of the trail in future bid cycles, she said.
The city of Indianapolis plans to continue the trail's eastern extension, along Michigan Street from Holmes Street to IUPUI.
That $4.7 million project, using mostly federal dollars, will begin in 2023, according to Indianapolis Public Works Director Dan Parker. It will include adding protected bike lanes along Michigan.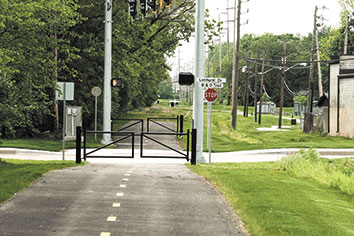 The B&O Trail appears to dead end near Lynhurst Drive but it actually makes a sharp turn there.
Funding for the project's first phase has been approved; phase two funding will be considered by the Metropolitan Planning Organization next week. Work is set to be completed in 2024.
Hawthorn resident Gary Opp said he's working with other community members to determine how best to activate the Speedway leg of the trail when the extensions project is finished.
"I don't think residents realize the impact the trail is going to have for the near-west community as a whole," he said. "It's going to be really good for our whole area."•
Please enable JavaScript to view this content.