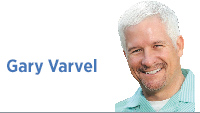 "Some of the loudest voices for tolerance today have little tolerance for traditional Christian belief," Vice President Mike Pence said at the Liberty University commencement on May 11.
Pence continued, "You're going to be asked not just to tolerate things that violate your faith. You're going to be asked to endorse them. You're going to be asked to bow down to the idols of the popular culture."
Hyperbole? No.
The latest attempt to force Christians to bow to an idol of the popular culture is HR-5, in the U.S. House, and S-788, in the Senate, misnamed the "Equality Act." This bill would eliminate the Religious Freedom Restoration Act of 1993 (known as RFRA) as a claim or defense to the application of many federal laws.
For example, the Civil Rights Act of 1964 recognizes the essential right for houses of worship to employ those who align with their religious doctrine. The "Equality Act" would abolish this fundamental right.
Catholic and Christian churches could be forced to hire atheists. If a synagogue preferred to hire a Jew over a Muslim, it would not be able to raise RFRA as a claim or defense.
Suggesting that people of faith compromise their beliefs is nothing new.
In 2015, Hillary Clinton spoke at the Women in the World Summit and said, "religious beliefs and structural biases have to be changed" regarding "reproductive health care."
By health care she meant abortion. So religious beliefs against abortion "have to be changed."
The New York Times columnist Frank Bruni quoted a gay rights activist who said, "Church leaders must be made 'to take homosexuality off the sin list.'"
What's next, a politically correct, government-approved version of the Bible?
Author Jonathan Leeman says, "Christians are seen as a political threat because of their allegiance to Jesus as king and refusal to worship the gods of this culture."
In his book, "Political Church: The Local Assembly as Embassy of Christ's Rule," Leeman writes, "The public square is nothing more or less than a battleground of gods, each vying to push the levers of power in its favor."
Americans worship many gods. The gods of material comfort, progress, technology, skin color, sex, gender, my rights and government. Oppose these gods and you will face fiery wrath.
In Pence's Liberty speech, he illustrated this point with a Biblical reference to Shadrach, Meshach and Abednego in Daniel 3. When these men refused to worship a golden idol, King Nebuchadnezzar had them thrown into a fiery furnace. When the king saw them unharmed by the flames and accompanied by a fourth man who looked like the Son of God, he removed them from the furnace, promoted them to a higher office, and ordered that their God be worshipped.
Pence speaks from experience about the heat of opposition. When he was governor, he attempted to protect religious freedoms by signing Indiana's version of RFRA legislation in 2015. The fallout from business leaders and the LGBT community was witnessed by the nation.
Pence told the graduates, "Just know this: If, like Shadrach, Meshach and Abednego, you end up in the fire, there'll be another in the fire."
So how should people of faith respond?
Pence's advice to the graduates: "Stand firm" and be prepared to share the reason for their hope, doing so "with gentleness and respect."
"Because our nation and our world need that message of grace and love," Pence said, "maybe more now than ever before."
That's pretty good advice.•
__________
Varvel is a political cartoonist and illustrator who retired from The Indianapolis Star last year. Send comments to [email protected]
Click here for more Forefront columns.
Please enable JavaScript to view this content.