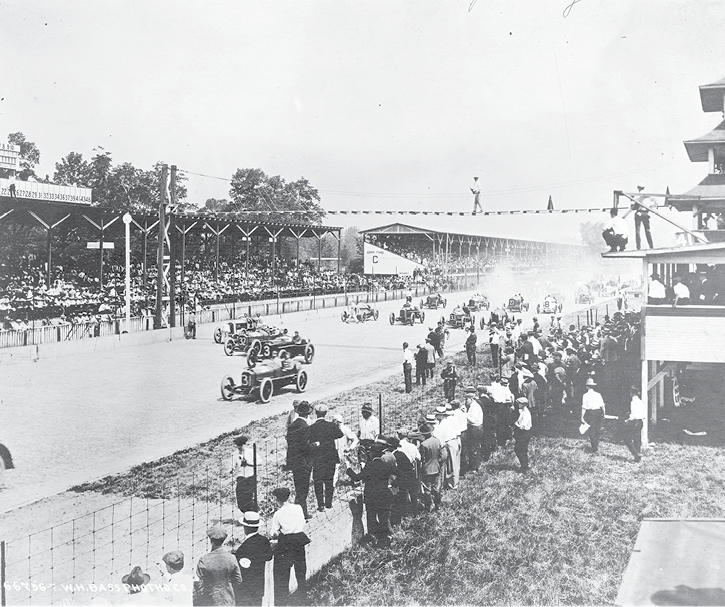 The Indianapolis 500 took a two-year break during World War I—when the Indianapolis Motor Speedway and several related facilities were used for war efforts—and returned to action in 1919. The race was called the Liberty Sweepstakes that year in honor of peacetime. Howdy Wilcox, a Crawfordsville native driving the No. 3 car, a Peugeot from the Indianapolis Speedway Team Co., started the race in the middle of the front row (after breaking the 100 mph barrier in qualifying). He won the race and its $20,000 prize after leading 98 of the race's 200 laps. Two drivers and a mechanic died in crashes during the race.
Sources: Indiana Historical Society, Indianapolis Motor Speedway, MotorSportMagazine.com
Credit: The photo is courtesy of the Indiana Historical Society and is part of the W.H. Bass Photo Co. collection. More images are available at images.indianahistory.org.
Please enable JavaScript to view this content.