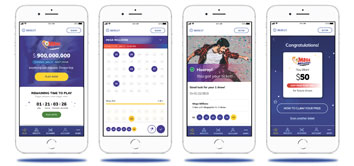 Illinois rolled out online sales in 2012. Players can purchase Powerball, Mega Millions and Lotto tickets. (Illustration courtesy of Illinois Lottery)
With neighboring states already forging ahead—and reaping millions more in gambling dollars—the Hoosier Lottery is set to study online sales, a move that could let players buy tickets for Powerball, Mega Millions and instant games on their phones.
IGT Indiana, which operates the lottery for the state, says it will study the technology, marketing strategy, capital investment and staffing needed to launch online games—as well as the profit potential.
The company expects to present an action plan next year to the Hoosier Lottery Commission, which could implement online sales without legislative approval.
The idea was tucked in IGT Indiana's latest business plan—which it presented to the commission in May—but the document lacks details about when or how online sales could be implemented and includes no revenue estimates.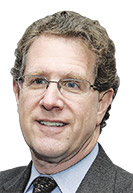 Feigenbaum
Hoosier Lottery spokesman Dennis Rosebrough said it's too early for lottery officials to discuss the idea and referred IBJ to IGT's business plan for answers.
"Given where we are at this point, any discussion would be purely speculative," Rosebrough said in an email.
About a dozen other states already have implemented some sort of online sales—a list that includes all but one of Indiana's neighboring states—Ohio—but officials there are also exploring the idea.
Danny Bogus, who helped launch the Michigan Lottery's digital platform, said he expects two to three more states to implement online sales each year.
"Now there's a model that's been proven out," Bogus said. "So, it's really easy for other states to take that best-practices model."
Still, online lottery sales are relatively new. The door opened when a 2011 opinion from the U.S. Department of Justice clarified that the Federal Wire Act's ban on interstate gambling applied only to sports betting.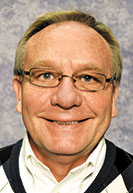 Rosebrough
Illinois and Georgia were among the first to launch online lotteries, sometimes referred to as iLotteries, in 2012.
Other states have followed suit to varying degrees. Some states offer only games like Powerball and Mega Millions online, while others also offer instant games. And some states, like New York, require a subscription for buying tickets online.
Jason Schaumburg, communications director for the Illinois Lottery, said that agency is always looking to grow the lottery and attract new players—so selling online made sense. Illinois customers can purchase Powerball, Mega Millions and Lotto tickets online.
"We had to go where our players were," Schaumburg said.
Appealing to younger customers is a common motivator for online lottery sales, along with a desire to offer more convenient options.
"We just demand instant everything today, and this is just an extension of that," said Ed Feigenbaum, publisher of Indiana Gaming Insight, a newsletter about the industry.
Ewa Dworakowski, spokeswoman for the Pennsylvania Lottery, said launching iLottery for instant games in 2018 was part of a big effort to "meet its players where they already are, which is online."
Dworakowski said more than 112,000 individuals have created accounts to buy tickets online, and 80% of those who play online do so on their mobile devices. The Pennsylvania Lottery expects iLottery to finish the fiscal year ending June 30 with $32 million in revenue.
Early sales
The amount of revenue lotteries have reaped from online sales varies and can depend on the size of the state and existing lottery operation. In Illinois, digital sales brought in $43.5 million in fiscal 2018.
In Kentucky, Mega Millions, Powerball, Kentucky Cash Ball, Lucky for Life and instant games are all offered through its iLottery. Online sales generated $5.2 million in fiscal 2017—their first full year of operation—and increased to $10.2 million in fiscal 2018.
In New Hampshire, which launched its online lottery in September with Powerball, Mega Millions and several instant games, digital sales are expected to reach $6.3 million this fiscal year.

"We fully expect those figures to grow as we introduce more games and New Hampshire lottery players become more familiar with the offerings," New Hampshire Lottery spokeswoman Maura McCann said.
In Michigan, online sales reached nearly $94 million in 2018 and have experienced four years of growth since launching in 2014. Michigan offers Powerball, Mega Millions, Keno and instant games online.
Bogus, who founded Digital Gaming Group after leaving the Michigan Lottery, said it's hard to predict the impact of online lotteries since they're so new. But he said online sales have generally been beneficial to the states that have pioneered it.
"I expect it to continue growing," he said.
Early concerns
Multiple concerns have been raised about online lotteries, including whether digital sales take business from retailers, provide sufficient protection for addicted gamblers, and are secure.
In addition, the Justice Department cast uncertainty over the industry last year by changing its position on the Wire Act. New Hampshire appealed the decision, however, and earlier this month a district court judge ruled in the state's favor.
Bogus said the lotteries use the same technology and security measures that banks use to verify customers' identifications and to protect their information. And geo-fencing technology is used to make sure customers are physically within a state's boundaries.
"They have to make sure you're an adult of age and your identity matches up," Bogus said.
Typically, customers create accounts with the online lotteries and provide either bank account or debit card details. Some lotteries allow customers to use credit cards. Customers then transfer money into the platform to buy tickets, and their winnings are tracked in their accounts.
Prizes can be redeemed whenever a customer chooses, and the money is transferred to the individual's bank account.
"You can do everything remotely," Bogus said.
Some states are also considering whether to allow customers to cash out their online winnings at retailers, so they don't have to wait for the transfer to process.
Bogus said the online platform is actually safer for problem gamblers, because lotteries or the customers themselves can restrict how much a user can spend in a specified time period.
"When you hit that limit, you'll never be able to deposit anything above that," Bogus said. "It's got really good gaming controls in place."
And retailers in states with online lotteries appear to be unhurt so far, despite initial opposition based on projected revenue drops. Convenience stores, in particular, often rely on lottery customers to purchase other items, like a sandwich or a drink.
"They rarely come in and just buy lottery tickets," said Joe Lackey, president of the Indiana Grocery and Convenience Store Association.
Scot Imus, executive director of the Indiana Fuel & Food Association, said his organization—which sells 75% of Indiana's lottery tickets—needs to learn more about the potential online lottery before forming an opinion.
But he questioned whether the lottery needs to be looking at ways to grow revenue, given that it's already doing well. The Hoosier Lottery is expecting sales to hit $1.33 billion by the end of the fiscal year on June 30. That would be a record-setter. As of April 30, sales reached $1.12 billion.
"I'm just not sure how much more is needed in that regard," Imus said.
Lackey said his association would not put up a fight against an online lottery, because it has bigger concerns, including a potential increase in the state's cigarette tax.
"If they ask us, we'll give them our opinion," he said. "It's not the most serious thing we've got going on in the stores."
Bogus said states with online lotteries often offer promotions to help drive online customers into the stores, so retail sales stay strong. For example, if an online customer spends $50 on Keno, he or she might receive a $10 voucher that can be redeemed in a store.
"Retailers have been completely unaffected," Bogus said. "If anything, the opposite is true."•
Please enable JavaScript to view this content.