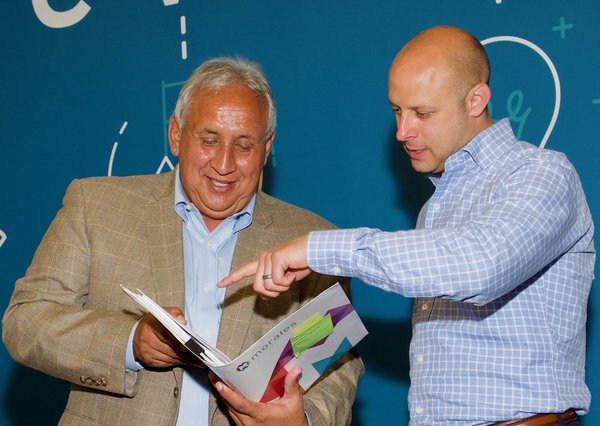 Morales Group launched in 2003 with a focus on placing Hispanic workers into jobs, but the company has grown and expanded—both in geography and in the people it serves.
Today, about half of the people Morales Group places are migrants, immigrants or refugees. In fact, 37 countries are represented by Morales Group's internal employees and the associates the company has placed.
That means the $100 million firm spends more money upfront to solve language barriers and provide training. But Seth Morales—the company's president and the son of the founder—says that investment pays off later for the workers, Morales Group and the manufacturers, distributors and other companies that are its clients.
Morales talks to podcast host Mason King about the company's culture and mission, the challenges and opportunities presented by the tight labor market, and how his standout college football career at Purdue University impacted his career.
To read more about Morales Group, check out this story by IBJ's Sorell Grow. 
Click here to find the IBJ Podcast each Monday. You can also subscribe at iTunes, Google Play, Tune In and Spotify. Here are some of our recent podcasts:
IBJ Podcast: This IU pediatrician is a health care myth buster
IBJ Podcast: Scott Wise talks Scotty's, starting over and his new restaurant Roots
IBJ Podcast: How offering PTO for volunteering can boost retention, improve recruitment
IBJ Podcast: It's not your grandfather's library system anymore
IBJ Podcast: Exploring artificial intelligence, learning from failure and more in our Innovation Issue
IBJ photo/Eric Learned
Please enable JavaScript to view this content.