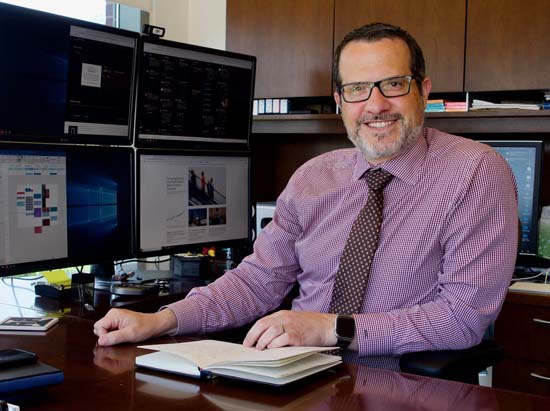 Should you avoid red meat? No. Will gum last in your stomach seven years? No way. Should you strive for 10,000 steps a day? Not unless you just want to.
So says Dr. Aaron Carroll, a pediatrician and researcher at the Indiana University School of Medicine who sees it as his life's calling to debunk what he considers health myths and weak medical research. He writes books and a column for The New York Times, hosts "Healthcare Triage" on YouTube and tweets at @aaronecarroll, all with the goal of educating the public about health issues. 
Dr. Carroll answers questions from podcast host Mason King about probiotics, sodium, sunscreen, marijuana and more, and he explains why we all—doctors included—misinterpret health care research.
To learn more about Dr. Carroll, read IBJ reporter John Russell's profile at IBJ.com.
Click here to find the IBJ Podcast each Monday. You can also subscribe at iTunes, Google Play, Tune In and Spotify. Here are some of our recent podcasts:
IBJ Podcast: Scott Wise talks Scotty's, starting over and his new restaurant Roots
IBJ Podcast: How offering PTO for volunteering can boost retention, improve recruitment
IBJ Podcast: It's not your grandfather's library system anymore
IBJ Podcast: Exploring artificial intelligence, learning from failure and more in our Innovation Issue
IBJ Podcast: Pete the Planner talks about paying for college
Please enable JavaScript to view this content.