Are the Democratic presidential candidates' proposals to make college tuition free a good idea?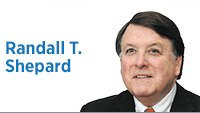 Two leading progressive contenders for the 2020 Democratic nomination, Sens. Elizabeth Warren and Democratic socialist Bernie Sanders, have generated headlines and enthusiastic applause at college rallies by demanding that public college be free to all and that most or all student debt be forgiven.
There are a number of grounds for shying away from the Warren-Sanders proposals that nobody has mentioned yet.
To be sure, college tuition has been rising at nearly four times the rate of general inflation, faster even than medical care. This rising sticker charge and a decline in need-based discounts have caused ballooning debt in the hands of graduates and those who attended but did not graduate. Forty-five million people owe a total of $1.6 trillion. The default rates are low by comparison to other borrowing, but the number of student loan borrowers in default still expands by 1,400 a day.
Indiana has hardly been immune, as the average yearly tuition at public universities has grown from about $1,800 to a little under $8,000 over the last 30 years. Still, our state has worked harder than most to make higher education available. Our tuition raises have been the fourth-lowest in the country for four-year schools and 20th-lowest for the two-year institutions. The nation as a whole spends more on higher education than any developed country except Luxembourg, about $30,000 per person, according to the Organization for Economic Co-operation and Development.
Increasing government grants or subsidized borrowing does make it easier for the institutions to raise their price in the marketplace. A recent examination by the Federal Reserve Bank of New York concluded that, when Congress raises the amount a student can receive in Pell Grants, the colleges raise tuition and reduce institutional aid "to capture increases in Pell Grants."
All of this hardly means that we should embrace the status quo. Mayor Pete Buttigieg is right to urge that we make college "dramatically more affordable."
He is also right to argue: "Americans who have a college degree earn more than Americans who don't. As a progressive, I have a hard time getting my head around the idea of a majority who earn less because they didn't go to college subsidizing a minority who earn more because they did."
Paying for the "all inclusive" Sanders plan would extract dollars out of our 401(k) plans, pension funds and other investment accounts. The Warren plan would levy a property tax on "ultra-millionaires," but even its scholarly supporters seem a little unsure about its constitutionality.
Even if it is constitutional, there's a reason college faculty might want to give free public college a second thought. If all tuition is free, how will it be decided what tuition rates should exist at colleges? Could state universities raise tuition at their regional campuses to the rates charged at the flagship? Or would tuition at the headquarters location be lowered to the rate at regionals? If not, why not? It seems inevitable that decisions about budgets and salaries now made by faculties, administrators and trustees would have to be made instead by Congress or some arm of government acting in its name.
Finally, and far more seriously, what future could private colleges and universities have in such an environment? While Harvard and Stanford and a few-score endowed national names could likely survive universal free public college, thousands of private colleges large and small would be disrupted beyond all measure.
America is better because we have long supported expanding post-secondary education. It will be a better 2020 discussion when we get beyond applause lines and into a discussion about how to move yet further ahead.•
__________
Shepard, formerly Indiana chief justice, now serves as senior judge and teaches law. Send comments to ibjedit@ibj.com.
Click here for more Forefront columns.
Please enable JavaScript to view this content.