Are the Democratic presidential candidates' proposals to make college tuition free a good idea?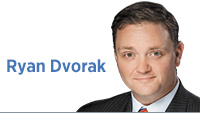 College tuition debt is strangling American families. In Indiana, almost 60% of residents now have tuition debt—averaging almost $30,000 each. Americans owe more than $1.5 trillion in student loan debt—that's over $500 billion more than all the credit card debt owed in the country. That is insane, it is unsustainable, and it is time to do something about it.
Unlike credit card debt, college tuition debt can't be chalked up to reckless consumer spending. College education is critical in the job market. According to the Indiana Higher Education Commission, 99% of jobs created since the Great Recession went to people with at least some college education. College graduates also earn substantially more money over their careers, pay billions more in taxes, and are half as likely to file for unemployment.
In Indiana, our publicly funded K-12 education system is the result of 200 years of effort to gradually build up a system that could provide education to all, for the benefit of all. Extending our existing system to catch up with the realities of the 21st century is our obligation to future generations.
State governments and private organizations have historically funded the bulk of college education, and Indiana is blessed with many such examples—from private schools like the University of Notre Dame and Wabash College, to public institutions like Indiana University. But federal funding for higher education also has a place in our history—dating back to Abraham Lincoln administration's funding for land grant colleges like Purdue University. The federal government also enacted the GI Bill of 1944 that sent millions of veterans to college and the Higher Education Act of 1965 that established today's federal student loan and scholarship programs.
However, the states, having no help from Washington to fix the debt spiral over the last several decades, have stepped in to develop new policy to lead the way.
New York state recently passed its Excelsior scholarship, which provides free in-state tuition for families earning under $125,000. Arkansas, Kentucky, Tennessee, California and others all cover some or all of two-year community college programs. Even Indiana has a grant to cover community college training in high-demand fields and a program to provide full-ride grants to low-income students who sign up in middle school and maintain high GPAs.
But tuition debt continues to climb in spite of programs like these.
I have personally filed bills to freeze tuition in Indiana colleges, drop state school tuition to zero, and even to repay student loans of college graduates who remain in Indiana. But none of these bills has ever been given a hearing in the Republican-controlled Legislature. I am not set on any single idea—but I need more partners to get the job done.
Doing nothing about a $1.5 trillion debt crisis is insane. Responsible pragmatists need to insist upon a solution. And solutions are eminently doable. Funding New York's Excelsior scholarship, for example, would cost less than two-tenths of 1% of our entire state budget.
Educational requirements for the modern workforce have evolved. If we don't evolve our policies to allow families access to higher education without bankrupting themselves, we will fall so far behind that we won't ever be able to do anything about it.•
__________
Dvorak is a Democrat representing parts of St. Joseph and LaPorte counties in the Indiana House.Send comments to ibjedit@ibj.com.
Click here for more Forefront columns.
Please enable JavaScript to view this content.