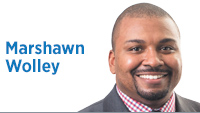 What's the plan for education in Marion County?
In 2013, then-Deputy Mayor Jason Kloth announced the outlines for a countywide strategy to add 30,000 K-12 "high-quality seats," or student slots, in Marion County.
It was called the Neighborhood of Educational Opportunity plan.
The broad outlines of the initiative included a grantmaking institution to fund successful models for charters and traditional public schools, talent pipeline development efforts, an outreach campaign for parents to understand their educational options, and a partnership with academic institutions for evaluation. The Mind Trust, Enroll Indy and Teach for America are the implementation partners for this effort.
The plan was met with quite a bit of pushback from various segments of the community.
One perhaps bitter irony was that community advocates were particularly agitated by the idea of using charter schools to replace Indianapolis Public Schools—a kind of charter school district where there used to be a traditional school district.
Today, a slim majority of students inside of IPS boundaries are in charter schools or innovation schools. But, say what you want about the Neighborhood of Educational Opportunity plan—at least it recognized the need to think about education countywide. At least there was a vision for thinking about education beyond the battleground that has become the IPS school district.
At least there was something on the table.
Mayor Hogsett, and thus far Sen. Jim Merritt, haven't had much to say about K-12 education from a policy perspective.
Hogsett has the Indy Achieves program, but its focus is on post-secondary degree or credential attainment.
In his most recent State of the City address, Hogsett failed to mention K-12 education.
How is this possible?
Any elected mayor of the city of Indianapolis is responsible for a portfolio of charter schools with about 15,000 kids. But beyond the schools, the mayor is key to addressing problems like achievement gaps—because a lot of what affects student performance happens outside of school.
So, what should a mayor do about education given that he does not control township school districts?
Well, actually, quite a bit.
We can start by revisiting a Neighborhood of Educational Opportunity plan for the county.
I'm very concerned about the effectiveness of charter schools to deliver on proficiency—even though we have to concede that data from the recent Stanford-based Center for Research on Education Outcomes study on Indianapolis schools suggests they do better than traditional public schools in average academic growth.
But the Neighborhood of Educational Opportunity plan sought to create "high-quality" seats—we don't need to be locked into charter schools to produce the outcomes we all want.
For example, providing additional funding to summer programs that prevent learning loss like the 100 Black Men's Summer Academy might be a function of a countywide strategy to make sure the student was prepared to sit in a "high-quality" seat.
The Neighborhood of Educational Opportunity plan would likely include some effort at funding pre-kindergarten. But it might also address food insecurity, trauma-informed care, financial literacy or even English-as-a-second-language classes for parents and children.
The mayor could also offer consolidated food and transportation services as a first step toward thinking about education countywide.
He could lead the discussion on what a "high-quality" seat is in Marion County.
We need a countywide plan for education in Marion County, but first both candidates must have the courage to say the status quo isn't good enough.•
__________
Wolley is a lecturer, columnist and diversity and inclusion consultant. Send comments to ibjedit@ibj.com.
Click here for more Forefront columns.
Please enable JavaScript to view this content.