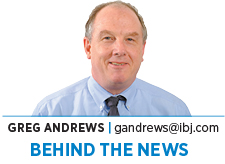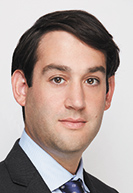 Thirty-three-year-old Eli Simon, whose grandfather and great-uncles founded Simon Property Group more than a half-century ago, is quietly emerging as a key executive in the family retail real estate empire.
He already is collecting hefty compensation—more than $1.5 million last year—and a high level of responsibility, fueling speculation inside the company that he'll one day succeed his 60-year-old father, David, as CEO.
You can be forgiven if you've never heard of Eli, one of five children of David and his wife, Jacqueline. The company, which never has been known for openness with the press, didn't note the familial connection in its May 2019 news release announcing Eli Simon's appointment as senior vice president of corporate investments, and he is not yet well-known among Wall Street analysts.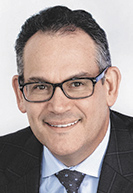 But since he joined Simon Property Group two years ago, his star has continued to rise at its downtown headquarters. When the company in January filed papers with regulators to launch a SPAC, or special purpose acquisition company, it named Eli as CEO and a director of the business, known as Simon Property Group Acquisition Holdings Inc. David is chairman.
The business went public in February, raising $300 million. That money, combined with other funds, could position Simon Property Group Acquisition Holdings to make a purchase costing more than $1 billion. In a regulatory filing, the company says it "will seek to target an innovative business with the potential to disrupt various aspects of the retail industry and make a transformative impact on in-person and/or online experiences."
Indianapolis entrepreneur Bob Laikin—who has founded two SPACs and a decade ago sold his wireless phone wholesaling business, Brightpoint Inc., for $840 million—said Eli Simon has "all the tools" to excel.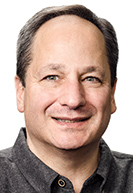 "I have known Eli Simon since he was a kid, and I have seen him progress in his career," Laikin said. "He is as smart as they come. I am a huge Eli Simon fan. I think he is going to do really well as CEO of the Simon SPAC."
'How do you know?'
Other observers say Simon is kind and friendly, with top academic credentials (he has a bachelor's and an MBA from the University of Pennsylvania's lauded Wharton School of Business). His experience includes heading to Wall Street after graduation, where he worked for the real estate group at Paulson & Co. before serving as principal and head of North American lodging at the giant hedge fund Och-Ziff Capital Management.
But some—including two people who know both David and Eli Simon—say privately that Eli's level of experience wouldn't typically land someone the role he has with the SPAC or his role at Simon Property Group, which has 3,300 U.S. employees and a market value of $40 billion.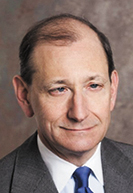 Charles Elson, a corporate governance expert and professor of finance at the University of Delaware, said the fact that Simon is the son of the CEO "should not be an automatic disqualifier, but it should not be a qualifier, either."
"If he is that good, then so be it. But the difficulty is, how do you know? That is the sticky wicket of the whole thing."
Laikin said he "completely disagrees" with skeptics.
"Eli has incredible experience, an incredible network of business contacts," he said. "He is a very, very likable young executive—a future leader, in my opinion."
Elson said, "It is a challenging spot for the child. Not only do they have to prove to the parent they know what they're doing, they have to prove to everyone else in the organization and to investors that they merit holding the position."
Simon Property Group declined to make Simon available for an interview, and he did not respond to voice mails left at the Indianapolis headquarters and at the company's office in New York City, where he spends most of his time.
On the way here
Simon is a 2006 graduate of Park Tudor High School, where he played on the basketball team and was its co-captain his senior year. That season, the 6-foot guard averaged 9.6 points per game, third-highest on the team, and The Indianapolis Star honored his performance by putting him on the honorable-mention list for its all-Marion County team.
In his senior yearbook bio, Simon thanked his parents, saying, "You've always been there for me," and said he would miss his siblings when he went off to school.
He thanked the faculty "for teaching me how to think critically," and he quoted these lyrics from the rapper Jadakiss: "I'm not cocky, I'm confident. So when you tell me I'm the best it's a compliment."
Story continues below graphic.

Simon obtained his bachelor's in economics in 2010 and his MBA a year later—credentials that quickly got him noticed on Wall Street.
He does not have a LinkedIn profile, but online sources note that he worked at Paulson before joining Och-Ziff and leading North American lodging, one of the firm's numerous areas of investment.
The company at the time had 600 employees, including 164 investment professionals, and had assets under management approaching $50 billion. The firm has since changed its name to Sculptor Capital Management.
Simon left Och-Ziff in 2015 to form EA Capital Group LLC with Adam Berns, a colleague at Och-Ziff who also had been a classmate at the University of Pennsylvania. In a June 2015 press release, Simon and Berns said their company would acquire and develop retail and mixed-use properties in "major gateway cities" and "supply-constrained" secondary markets with stable demand, such as vacation destinations and college towns.
"We are very excited to launch EA Capital Group while the retail industry is rapidly transforming," Berns said in the release. "Many retailers are in a state of transition, whether it's traditional retailers seeking new channels of distribution or e-commerce companies in the early stages of brick-and-mortar expansion."
Simon added in the release: "Over time, we think this evolution will greatly benefit well-located street retail properties in emerging parts of major markets. We will have the flexibility to pursue a variety of transactions in this space."
The release touts the pair's credentials, noting that combined they had more than 10 years of real estate private-equity experience and at Och-Ziff had been involved in more than $1 billion in real estate transactions involving a variety of property types.
That same month, the pair disclosed in a Securities and Exchange Commission filing that their venture had raised $800,000 in a private stock offering.
Startup sputters?
However, it is not clear what became of EA Capital. Berns, now chief investment officer for GLP Capital Partners in Los Angeles, does not mention EA Capital in his LinkedIn profile.
The EA Capital website remains live, but none of the buttons work. The home page says only, "Strengthening Neighborhoods through Real Estate Investments."
Berns did not respond to a request for comment sent through LinkedIn. Ali Slocum, the Simon Property Group spokeswoman, did not respond to a request for clarification on EA's status.
Simon Property Group highlighted only Simon's Och-Ziff experience in the May 2019 press release announcing his hiring. The release said he would be responsible for implementing Simon Property's investment strategy, including making corporate investments and executing real estate transactions.
Simon started with a base annual salary of $300,000 and also received a $250,000 restricted stock grant in 2019, according to an SEC filing. In 2020, his annual salary rose to $325,000. In addition, he received $200,000 in incentive compensation and a $1 million restricted stock grant.
That compensation package is far less lucrative than what his father received. David Simon's 2020 compensation totaled $9.0 million. That included $1.3 million in salary, a $1.7 million bonus and $5.9 million in stock.
But it is more than that of the fifth-highest-ranking Simon Property executive, Assistant General Counsel Alexander L.W. Snyder. Snyder received $1.2 million, including $462,115 in salary, a $206,000 bonus and a $495,271 stock award.
The company noted that the board's five-person audit committee—all of whom are independent directors—approved Eli Simon's terms of employment.
'Challenging spot'
Simon's career path has parallels with that of his father, who headed to Wall Street after getting his bachelor's from Indiana University and his MBA from Columbia University.
In 1985, David Simon went to work for First Boston Corp., then the top merger-and-acquisition firm on Wall Street. Three years later, the leaders of First Boston's M&A team broke away to start their own firm—Wasserstein Perella Co. Simon went with them, and while he was there, the firm rocketed from eight employees to 250.
In 1990, after five years on Wall Street, he joined the family business, then known as Melvin Simon & Associates. He initially served as chief financial officer and played a key role in instituting discipline and structure at the company, which had been run in swashbuckling fashion by his father, Melvin, and his uncle Herb.
David Simon is widely credited with fortifying the company at a crucial time—just as the 1990-1992 recession decimated the real estate industry.
But there was one big difference between his ascent and his son's: The company was privately held when David Simon became an officer, so its board had no fiduciary duty to public shareholders. Whether or not he was the most-qualified executive available to serve as CFO was nobody's business but the family's.
Those dynamics changed when Melvin Simon & Associates reorganized itself into Simon Property Group in 1993 and launched an IPO. Public-company leaders bear the responsibility to make clear that a family member is qualified for a position and is the best choice to serve the company's interests.
Under SEC rules, public companies must explain the strengths each director brings to the role. In fulfilling that requirement for Eli Simon, Simon Property Group Acquisition Holdings wrote, "We believe Mr. Simon's extensive background in business, strategy and real estate operations makes him well qualified to be a member of our Board of Directors."
Laikin, the Indianapolis entrepreneur, said he is confident David Simon "set the bar really high for his son"—and isn't putting familial ties ahead of shareholder interests. Laikin said he has great faith in David Simon because of his long record of success since becoming CEO in 1995. Laikin said he considers Simon one of the best U.S. public company CEOs ever.
Indeed, Simon Property Group stock performed spectacularly for decades before investor angst over online shopping and then the pandemic walloped the shares. Some investors think the stock—which trades 45% below the all-time high it hit in 2016—now is way undervalued.
Laikin said he made a big Simon stock purchase in the last 90 days. He said he also scooped up stock in the Simon SPAC.
"I wouldn't invest my hard-earned money in Simon Property if I thought they were using nepotism as a way to build the company," Laikin said.•
__________
Andrews is an IBJ contributing writer and is publisher and editor of The Indiana Lawyer.
Please enable JavaScript to view this content.