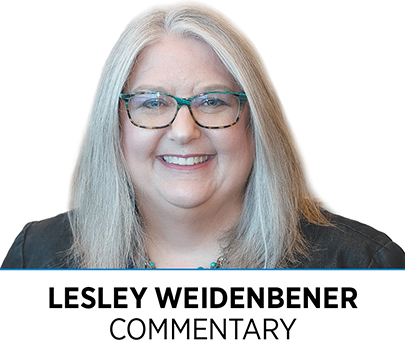 There's a concept in newspaper reporting called "emptying your notebook."
It can mean that, as a reporter, you didn't do a good job culling your reporting to give readers only the most important information—something editors do not like.
It can mean you don't have a lot of information about a story and you have to use every last thing you collected to make it worthwhile to write.
And it can mean that, after you've done a story or covered an issue, you've got a bunch of tidbits left in your notebook that just didn't fit into your story. Think about this column as my way of emptying my notebook of a bunch of small things that aren't themselves newsworthy but add up to a column.
First up, a few thoughts from IBJ's Fast 25 event on Oct. 12. I wrote about it last week but focused on an interesting talk by Lessonly co-founder Max Yoder.
I failed to talk about the 25 companies that actually made our list of fastest-growing private firms. The list was dominated by companies involved in construction, warehousing and logistics. Sure, the fastest-growing company on the list was Sharpen Technologies Inc., a tech firm. But companies including InTek Freight & Logistics, Gemco Constructors LLC, The Garrett Cos., Compass Commercial Construction Group and GDI Construction Corp. were all in the top 10—and there were more scattered through the list.
My favorite moment came when Remodel Health was announced as the No. 5 fastest-growing firm, with 199% growth over two years. Co-founder and President Justin Clements and Travis Hall, vice president of marketing, came on stage to accept the plaque, brimming with excitement and taking selfies as my colleague Greg Weaver read their profiles. It was the kind of comment that reminded everyone there of the excitement, the risks and the rewards of entrepreneurship.
If you missed the Fast 25 list, you can see it and profiles of all the companies at ibj.com/fast25-2021.
And here are a few other event-related tidbits I should mention:
◗ I've been getting lots of questions about Forty Under 40 for 2022. The event will take place March 24 and nominations will open in about a week. Watch IBJ.com for more information about submitting a young leader for this list.
◗ On page 3A of this issue, IBJ announced that entrepreneur Bill Oesterle is the winner of IBJ's Michael A. Carroll Award, which is given in memory of a former deputy mayor and honors a man or woman who has demonstrated qualities of determination, humility and devotion to the central Indiana community. Oesterle will receive the award at IBJ's Engage Indiana event on Dec. 2 at the Indianapolis Marriott. Tickets are available at ibj.com/events.
◗ It's not too late to buy tickets for two more upcoming IBJ events: Women of Influence on Oct. 27 and the 2022 Economic Forecast on Nov. 10. Go to IBJ.com/events for more information.
Also coming up this year is IBJ's first list of Indiana Newsmakers, who will be introduced in our annual Book of Lists, which has been renamed The Book, a sort of rebranding that recognizes there's so much more in the annual publication than just our lists.
One of those things will be the newsmaker profiles, which will be part of the Year in Review section. To that end, we'd like to know which central Indiana business and community leaders have been the biggest newsmakers this year.
Go to IBJ.com/newsmakers to send me names of people you think made a positive impact on the region this year.•
__________
Weidenbener is editor of IBJ. You can reach her at lweidenbener@ibj.com.
Please enable JavaScript to view this content.