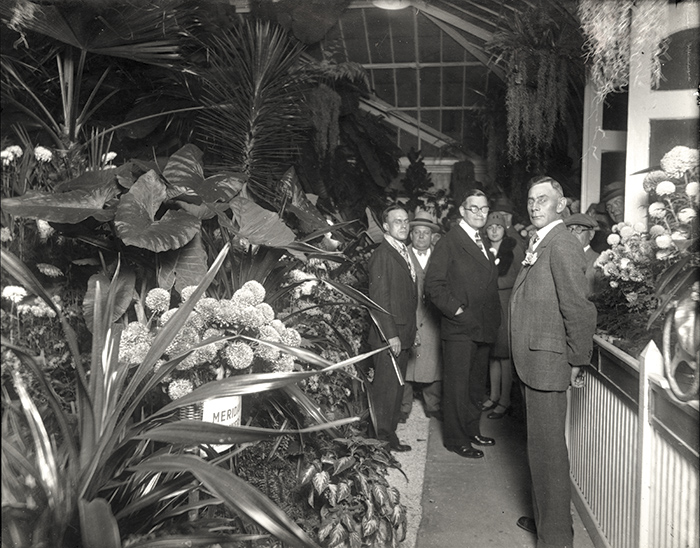 The Garfield Park Conservatory and Sunken Garden was designed, constructed and opened in 1916. Here, people gather in the conservatory on its opening day, Oct. 29. The original conservatory was designed and constructed by architect George Kessler (whom Kessler Boulevard is named for). It consisted of a palm house, two show houses, two plant houses, a propagating house and a service building. In 1955, the 39-year-old wooden conservatory was replaced with an art-deco, welded aluminum framed building, which still stands. The conservatory has a rainforest theme and houses a wide variety of plant species, including palms, orchids, vanilla, coffee and bananas.
Sources: The Indiana Historical Society, Garfield Park Conservatory and Sunken Garden
Credit: This photo is courtesy of the Indiana Historical Society. More images available at images.indianahistory.org.
Please enable JavaScript to view this content.