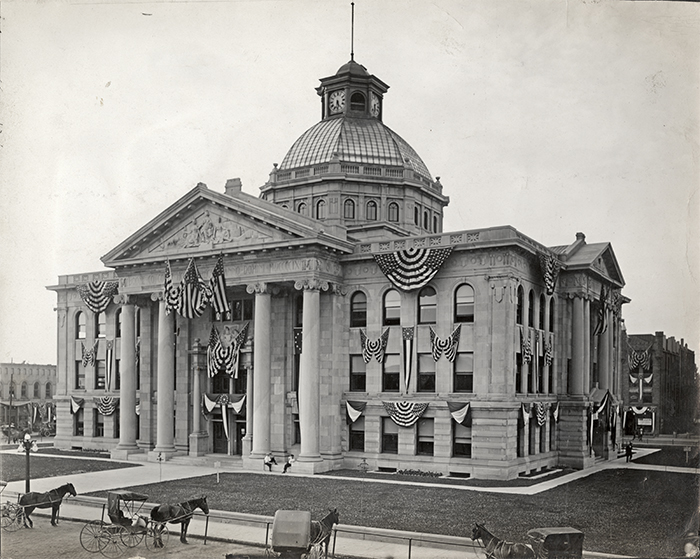 The Boone County Courthouse was dedicated on July 4, 1912. The building's eight columns (pictured) were constructed of Indiana limestone and weighed almost 30 tons each. At the time of construction, they were said to be the largest one-piece limestone columns in the world. It cost $265,000 to construct the building, which is still in use today. While the building opened early in 1912, it wasn't dedicated until July 4, when an elaborate ceremony was held. Former Vice President Charles Warren Fairbanks delivered the dedicatory address. It was the fourth Boone County Courthouse to be constructed and was added to the National Register of Historic Places in 1986. 
Sources: Indiana Historical Society; Boone County Historical Society 
Credit: This photo is courtesy of the Indiana Historical Society. More images available at images.indianahistory.org. 
Please enable JavaScript to view this content.