Three housing and hotel projects are in the works at the former Fort Benjamin Harrison site in Lawrence, and planners hope these projects will accelerate efforts to redevelop part of the former U.S. Army base.
Indianapolis-based Cityscape Residential plans to break ground this spring on The Standard at Fort Ben, a 261-unit luxury apartment development to be built just north of Otis Avenue and west of Lee Road. That will be the second apartment development at the Fort Ben campus.
Just southwest of the Cityscape site, Hilton Worldwide Holdings Inc. plans to build a 97-room hotel under its moderately priced Tru brand. Hilton told IBJ it expects the hotel to be complete in 2022, though it did not say when construction will begin.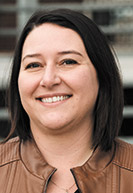 And Houston-based David Weekley Homes is currently building 60 houses in its The Residences at Lawrence Village at the Fort development. Another nine are planned after that, adding to the 74 Weekley has built at the site since 2015.
Once these projects are complete, the Fort Harrison Reuse Authority will have 12 acres remaining for development among four separate parcels, the largest of which is a 5.7-acre site at the northwest corner of East 56th Street and Lee Road.
"I think what the homes, the apartments and the hotel will do is give us the rooftops we need to attract retail on some of the remaining parcels," said Aletha Dunston, executive director of the Fort Harrison Reuse Authority.
When the 2,500-acre army base closed in 1995, the state of Indiana acquired 1,700 acres to create Fort Harrison State Park. The federal government kept about 10% of the fort's land and maintains a major accounting and finance center, the Defense Finance and Accounting Service, at the southwest corner of East 56th Street and Post Road.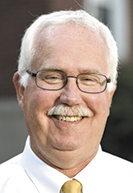 The Fort Harrison Reuse Authority launched in 1995 to oversee redevelopment of the remaining acreage. Since then, much of the land has been developed into a variety of uses in a mix of historic and modern buildings: private homes, retail and office space, an Ivy Tech Community College campus and a YMCA branch.
"The fort, I think, has been a great magnet," said Lawrence Mayor Steve Collier. "We're very anxious" for the redevelopment to finish.
The city of Lawrence and not-for-profit Arts for Lawrence are also working to develop a cultural campus at Otis Avenue and Post Road, which will be partly funded with a $5.85 million grant awarded by the Lilly Endowment Inc. in 2018.
Cityscape was attracted to the Fort Ben campus because of the development that has already sprouted, said Jim Thomas, Cityscape Residential's founder and managing partner. "It certainly has developed into a great walkable community."
Cityscape's other local developments include the Old Town Carmel project in Carmel and the Athletic Club and Canal Square in downtown Indianapolis.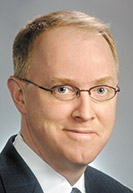 The Standard at Fort Ben will feature one-, two- and three-bedroom apartments with monthly rents ranging from $900 to $1,500 or so. The apartments will be in three separate three- and four-story buildings, with community amenities including pet-washing areas and golf simulators.
Cityscape expected to close on the real estate purchase this week. Construction will start immediately, Thomas said, and the apartments should be complete in about a year.
The Standard will be just south of The Fort, a 225-unit apartment development by Carmel-based J.C. Hart Co. and now owned by Cincinnati-based Ackermann Group.
Once the new apartments, homes and hotel come online, Dunston said, they should help attract more development—particularly retail.
Dunston said the redevelopment authority is especially interested in forms of retail that would support existing residents and IndyGo riders—plans for the Purple Line bus rapid-transit route call for two stops at or near the former fort.
Will Worley, owner of coffee shop and cafe Porter Books & Bread, said he'd like to see additional small shops—maybe art galleries, clothing boutiques or a grocer—join him at the Fort Ben campus. "Anything that can bring people in so that they're not just coming in to see us," Worley said.
Porter Books & Bread opened in 2015 at 5719 Lawton Loop East Drive, in a portion of one of the original brick Fort Harrison buildings. The business is one of numerous casual eateries on the Fort Ben campus, including Jockamo Upper Crust pizzeria and Triton Brewery and Bistro.
Worley said his weekday customers are mostly employees at area businesses, including the Defense Finance and Accounting Service. On weekends, he draws from visitors to the state park and its golf course.
But one local real estate expert is doubtful whether additional residents alone will be enough to boost Fort Ben's retail landscape.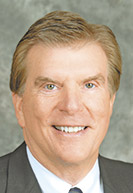 Having greater population density will help, but "the fort itself is not enough to support additional retail," said Steve Delaney, a CBRE broker who specializes in retail development.
Of the available parcels, Delaney predicted the 5.7-acre site at the corner of East 56th Street and Lee Road will be the most attractive because of its visibility and passing traffic.
Years ago, Delaney handled leasing for new retail sites at the southeast corner of East 56th Street and Post Road, including what became Fifth Third Bank, Culver's, Panera, Arby's, IHOP and others. "We were real successful. We leased it all up."
"If you get off of 56th Street, you lose traffic count, and that's a real critical piece for retail," Delaney said.
The Fort Harrison Reuse Authority does have its eye on developing a four-acre parcel that fronts 56th Street. "That's our next major project," Dunston said.
That site would include a parking garage, a three-story mixed-use building and a $9.4 million branch of the Indianapolis Public Library.
But at this point, it's unknown what part of the project would be built first or when construction might begin. The library hasn't yet entered into a purchase agreement for the site.
A library branch at this location would be a good draw, Dunston said. "For a lot of people, that might be their 'front door' to Fort Ben."
Mayor Collier, though, said the project has been in the works for several years. If the library doesn't end up building on that site, the city will find another use for the land. "That piece of property is too valuable for us to have it sit there."•
Please enable JavaScript to view this content.