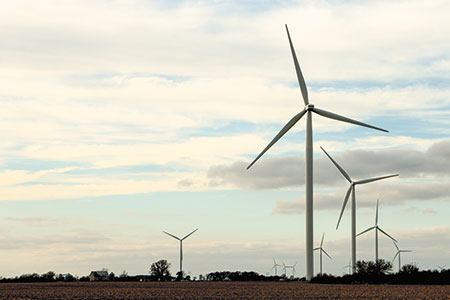 Just a decade ago, Indiana had almost no commercial wind power—just a few small windmills that pumped water on farms.
Since then, the wind industry has boomed, driven largely by falling costs and rising demand by large customers and utilities for renewable energy. Today, wind power is cheaper than many other forms of electricity.
And Indiana has caught the breeze in a big way. Since 2008, developers have installed more than 1,000 wind turbines across the state, chiefly on 16 large wind farms, that crank out 2,317 megawatts of electricity. That's enough to power more than 1 million homes.
Indiana now ranks 12th among states for wind power. Developers have zeroed in on the state, in part, because its flat terrain, especially in northern Indiana, leads to higher wind speeds.
Last year, Indiana regulators approved three more projects: Jordan Creek Wind Farm in Warren County; Spartan Wind Farm in Newton County; and Meadow Lake Wind Farm, Phase VI, in Benton County.
Early this month, EDP Renewables, based in Houston, announced it would build 50 turbines throughout Randolph County. The $300 million wind farm, called Headwaters II, will produce enough electricity to power 52,000 homes.
Altogether, about 1,130 megawatts of new wind capacity are under construction or in advanced development, from modest projects to major wind farms.
All that activity has caught the eye of the American Wind Energy Association, the trade association based in Washington, D.C., that represents wind-power project developers and equipment suppliers.
The group said this month it would host its 2021 CleanPower conference and trade show in Indianapolis, based on the "immense potential Indiana has to be among the leading states for wind energy."
The U.S. Energy Information Administration in January projected that wind generation across the nation could grow as much as 12% in 2019 and 14% in 2020—the fastest growth since 2012.
In Indiana, wind developers are feeling optimistic but point out that wind power still accounts for just 5% of Indiana's electricity. That's far behind coal—which represents 70% of the grid but has been falling as utilities replace coal-burning power plants with cleaner or cheaper energy sources, such as natural gas, solar and wind.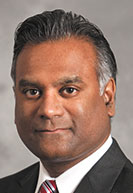 "There's definitely more opportunity," said Tony Samuel, an Indiana lobbyist for several large wind developers, including EDP Renewables, NextEra Energy and Apex Clean Energy.
Although much of Indiana's wind operations are in the northern part of the state, other corridors with good potential for wind power include central and eastern Indiana, which also are flat and have few obstructions.
And the wind-power industry says it's looking all over the state, as the definition for what would be a suitable site continues to broaden.
"Wind energy will continue to grow because of advances in the technology, and the way the turbines and blades are built," Samuel said. "They're able to capture more wind, even in parts of the state where 10 or 20 years ago, they weren't able to."
'Hodgepodge of local laws'
Not everyone is cheering the expansion. A growing number of communities have restricted wind farms, saying they are too large and intrusive.
In May, Tippecanoe County banned wind turbines taller than 140 feet—in effect rejecting commercial turbines, which are often 300 to 600 feet high, after some residents complained about potential harm to property values.
In July, Henry County rejected a proposal to build a wind farm, known as Big Blue Ribbon, after many residents objected, saying the farm was too close to homes.
"Projects are getting tougher to get through because of local opposition," Samuel, the wind lobbyist, acknowledged. "You see this across the country."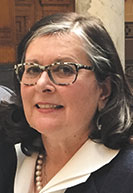 Renewable-energy advocates say Indiana needs to pass clear, uniform rules on locating wind farms to attract more interest and investments here.
"I think that having a hodgepodge of local laws and zoning regulations, county by county, is not terribly productive," said Laura Arnold, president of Indiana Distributed Energy Alliance, which supports renewable energy. "The best solution is a statewide law or policy, or we're going to continue having these problems with siting."
Another hurdle: Indiana has no renewable-energy standard, or requirement that a certain percentage of the electricity that utilities sell comes from renewable resources. More than half the states—29—have such a standard.
In the late 2000s, Indiana lawmakers came close several times to setting such a standard. At one point, a move to create a renewable electricity standard of 10% by 2018 passed both chambers, only to die in conference committee.
Such a move would have created a guaranteed market for renewable-energy companies. Some industry analysts say they will continue to monitor the Indiana Legislature to see if it will pass a standard.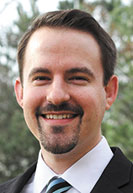 "That's one area, I think, where Indiana could be a little bit more progressive," said Ben Inskeep, senior energy policy analyst in Indianapolis with EQ Research, a clean-energy consulting firm based in Raleigh-Durham, North Carolina. "Indiana hasn't been as forward-looking as other states in terms of developing or encouraging new forms of energy."
Indeed, Indiana is the nation's second-largest state in coal consumption.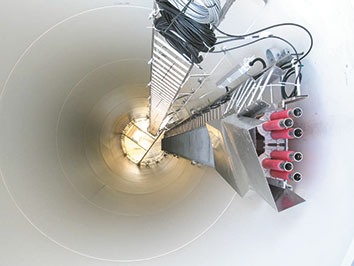 Favorable economics
Wind power is gaining popularity because it is cost-effective, cleaner than fossil fuels and represents an "abundant and inexhaustible" source of energy, according to the U.S. Department of Energy's Office of Energy Efficiency and Renewable Energy.
The cost of wind energy has fallen 69% since 2009, according to investment firm Lazard. In a report issued last November, the firm said the cost of wind-generated electricity is in the range of $29 to $56 per megawatt hour.
That compares to $36 to $60 for coal, $40 to $46 for solar, $71 to $111 for geothermal, and $112 to $189 for nuclear.
Yet, the wind industry has inherent challenges. Turbines might cause noise and "aesthetic pollution," the Department of Energy said, and turbine blades could damage birds and other wildlife. And wind farms might not be the most profitable use of land, which might be better used for other commercial purposes.
In recent years, some state lawmakers have sponsored bills to tighten restrictions on wind energy, such as establishing a setback distance for wind turbines, or adding more legal requirements for development, related to notifications and other filings.
The bills either didn't get hearings or died in committee.
Some supporters of renewable energy say Indiana needs to do more, or risk being outpaced by other states.
In recent years, Texas, Oklahoma, Iowa, California and a few other states have led the pack in attracting investment for wind energy.
Texas leads the nation, with more than 23,000 megawatts of installed wind capacity—about 10 times as much as Indiana—and has 5,554 more under construction, according to Choose Energy Inc., a South Carolina-based consumer organization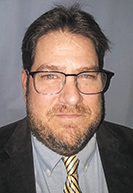 That's important, because wind energy is cleaner than coal and other fossil fuels, and generates the cheapest kilowatt hours on the grid, said Kerwin Olson, executive director of Citizens Action Coalition of Indiana.
"It's time for Indiana to step it up and put policies in place which encourage the development of renewable-energy projects, or we will continue to lose big to states like Iowa and Texas, which recognize the enormous economic benefits that wind can provide," Olson said.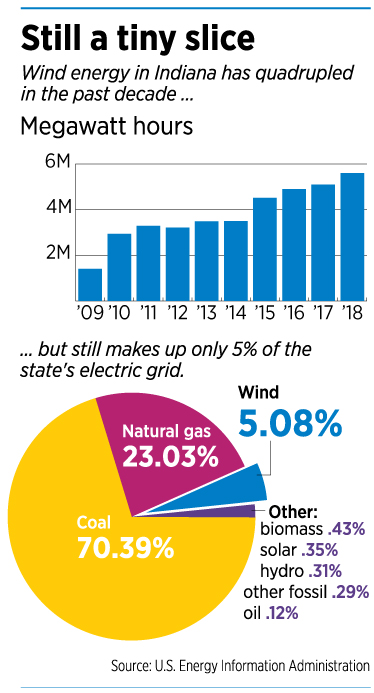 'We're excited'
Some of the biggest advocates of wind power are electric utilities. Last year, Northern Indiana Public Service Co., based in Merrillville, said it would retire four of its five remaining coal-fired electric burning units within five years and the other within a decade. It plans to generate 65% of its power from wind, solar and other renewables by 2028.
To get the wind power, NIPSCO said this February that it had formed a partnership with three Indiana wind farms, which would add nearly 300 turbines and 800 megawatts of electricity generating capacity.
"We're excited for the opportunity to add more homegrown renewable energy in Indiana," NIPSCO President Violet Sistovaris said in the company's announcement.
Indiana Michigan Power said in February it would count on wind for up to 30% of its energy by 2028, or nearly 2,000 megawatts. Last month, Duke Energy said it would install 700 megawatts of wind energy in coming years.
Other utilities, such as Indianapolis Power & Light Co. and Vectren Co., have not yet revealed plans for how they will shift from coal to renewables.
Often, large electric utilities are a major force behind the growth of wind power. Their huge size, and ability to sign long-term leases, can prompt wind developers to invest heavily in new projects, as opposed to speculative projects that might not attract a big user.
"Wind developers usually need to have some sort of long-term contract in place that kind of guarantees fixed prices over a period of time, so they can go to their investors or banks and show that the project will be financially viable," Inskeep said.
Big customers—including Fortune 500 companies, universities and hospitals—represent another powerful force in the wind market. They can purchase a huge amount of electricity through long-term contracts or power purchase agreements from utilities.
Indeed, a growing number of them are doing just that, pushing up national demand, according to the American Wind Energy Association, to a record-high 4,203 megawatts in 2018. That's up 66% from the previous high-water mark in 2015.
Widening support
And some political organizations in Indiana say the public now supports alternative energy—even Republican voters, long considered to be big supporters of traditional energy sources such as coal.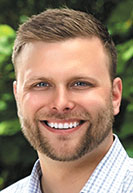 This summer, Bellwether Research & Consulting conducted a telephone survey of 500 Indiana Republican voters, and found that, by a 57% to 38% margin, they favored development of more wind farms in the state. Nearly six in 10 said they were more likely to support a candidate for elected office who favors using renewable energy.
The survey was commissioned by the Indiana Conservative Alliance for Energy, a group that calls itself a market-focused, conservative group that supports renewable energy as part of the state's portfolio.
Jared Noblitt, the group's executive director, said he would like to pave the way for more favorable legislation and local zoning laws to support wind power.
"If there's a company that wants to come in and develop a utility-scale wind farm, we're going to help get that project approved and organize supporters in favor of those developments," he said.•
Please enable JavaScript to view this content.