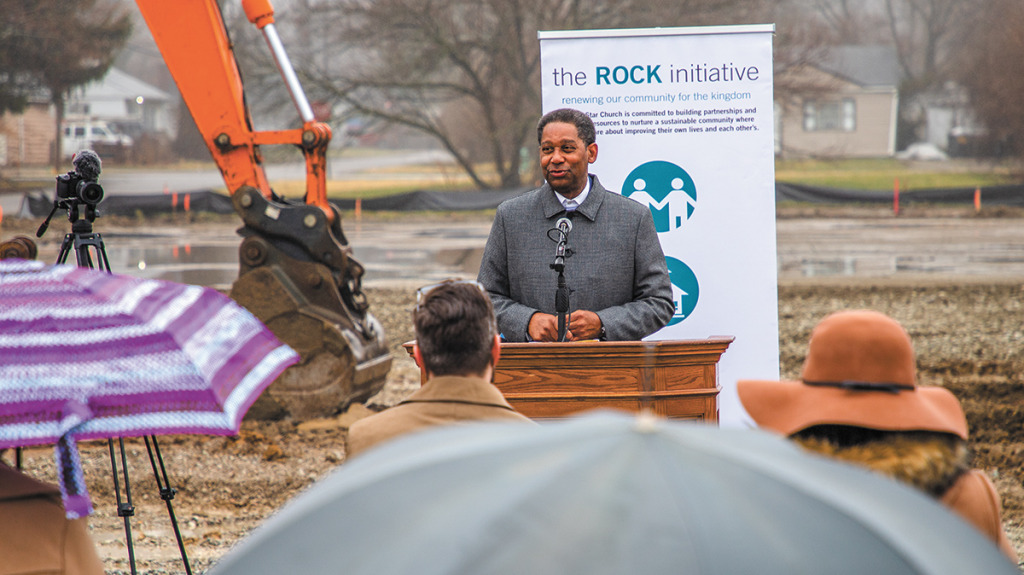 A rising ecosystem of affordable homes, small businesses and schools is flourishing around Eastern Star Church's main campus, as the church embarks on its fourth year of a massive quality-of-life initiative in Arlington Woods.
But it's what's coming next to the neighborhood that has Rena Jackson really excited: a $9 million kids hub, dubbed the ROCK Community Center for Children & Youth, at 5750 E. 30th St.
Construction on the center isn't set to wrap up until next year. But when its doors open, Jackson hopes her granddaughter, whom she is raising, will take advantage of its after-school programs when she gets out of class at the high school across the street.
"Our children don't have anywhere to go to nurture their abilities," Jackson said. "I'm just thinking it's going to improve not only the neighborhood, but also help my granddaughter."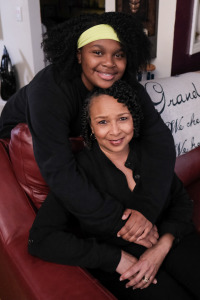 The center is the latest venture from an organization that's built a reputation for ambitious social-service initiatives. Over the last five years alone, Eastern Star and its affiliates have invested more than $10 million in projects, church leaders say.
And now, with the help of an $8.1 million Lilly Endowment grant announced late last month, the church is embarking on a nearly 57,000-square-foot community center, which will offer a smorgasbord of youth programming and chip away at racial health and wealth gaps.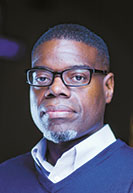 "We want to be certain that [the] Arlington Woods community, that these children, youth and their families have the same opportunities as others that are much more fortunate," said Pastor Anthony Murdock. Murdock is also executive administrator of the church's community-services arm, JEWEL Human Services Inc.
More than 30% of Arlington Woods residents lived below the poverty line in 2018, according to IndyVitals, a collaboration between the city's Department of Metropolitan Development and the Greater Indianapolis Progress Committee. IndyVitals analyzes federal, state, county and city data to calculate indicators at the neighborhood level.
'A place to go'
Eastern Star envisions its community center as a one-stop shop for children and teens to access a wide array of resources, whether they drop in after school or at other times. They'll be able to walk inside and get tutoring, hear a speaker, learn about digital literacy, or find advice on college and jobs, according to the church.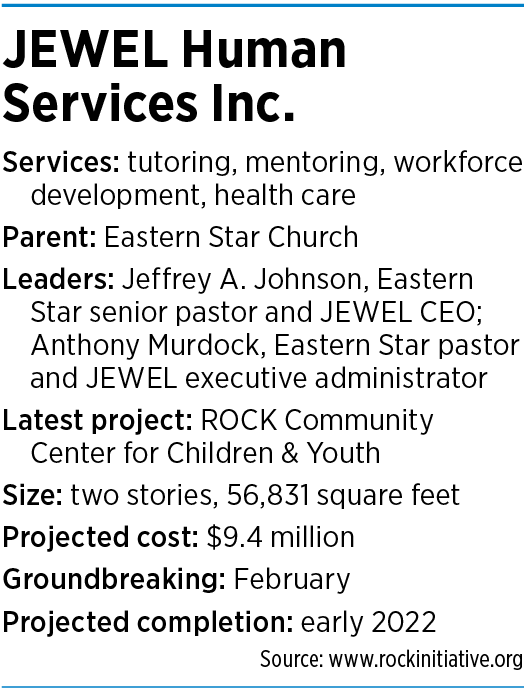 But the approach goes beyond educational support and career planning.
"The idea is that children and youth … after school, they have a place to go," Murdock said.
He hopes children will find mentorship and guidance at the center, particularly from adults who look like them. The 46218 ZIP code, home to Eastern Star's main campus, was 73% Black in 2019, according to the U.S. Census Bureau.
"They will see Black and brown people, and others, so they can see that we can overcome our challenges," Murdock said. "We can be successful; we can own a business; we can learn about science, technology, engineering, arts and math."
And for youth who've spent the better part of a year at home during the pandemic, the center will also be a place to meet more kids their own age. Jackson was optimistic the community would help "bring her [granddaughter] out of her shell."
The church says its programming will also meet developmental guidelines for children and teens, and use health indicators and frameworks from the World Health Organization, the U.S. Department of Health and Human Services and the National Council for Behavioral Health.
Some programs will be in partnership with local primary care providers, and mental and behavioral health service providers, so kids can get help and learn healthy coping mechanisms.
Other program partners are right next door, like Rooted School Indianapolis, the year-old charter high school on Eastern Star's main campus, which Jackson's granddaughter attends.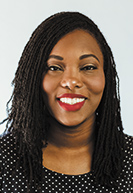 School leaders there are in the early phases of planning programming with the church and JEWEL (Jesus Exalted; Word Explained), according to Ma'at Lands, founding executive director.
The community center's offerings will be designed with race and equity in mind, according to church leaders.
"As we hear about regularly in the news, or we're just familiar with as we've lived, there are challenges for Black individuals based on systemic oppression and racism," said Leigh Evans, the church's community development director. "So, we want to make sure that we are enhancing opportunities for Black youth specifically, just to improve their outcomes, to remove barriers."
Eastern Star hopes to be serving 300 children and teens at the community center by the end of its first year, Evans said.
Track record
Lilly Endowment initially planned to give $50 million in grants when it announced its Enhancing Opportunity Initiative in late 2019. But by March 2020, the organization had nearly doubled the amount to $93.6 million. In a statement, the endowment cited the "large number of high-quality proposals" received and the devastating impacts of the pandemic.
Eastern Star was awarded the largest chunk of the pot, with a grant of $8.1 million—the full amount requested, according to Evans.

"For them to have the kind of confidence in the ROCK Initiative, in Eastern Star Church, to contribute that much to help with our children and our teams, I'm very appreciative," said Eastern Star Senior Pastor Jeffrey A. Johnson, who is also CEO of JEWEL.
"Eastern Star Church is a trusted anchor organization serving people in surrounding neighborhoods with significant needs," the endowment said in a statement. "This proposed project builds on Eastern Star's track record of success in supporting its neighbors, and we wanted to help the church realize the compelling vision it has for this center."
Eastern Star has existed since 1920, though it was first at 1700 E. 17th St. in the Martindale-Brightwood neighborhood, just west of Arlington Woods. More than a century and two campuses later, the church's main campus is just five miles from its original address.
Along the way, Eastern Star has invested in a wide range of community-oriented projects, mostly after Johnson joined as a pastor in 1988. Six years later, in 1994, the church kick-started its list of initiatives with the launch of a child care and preschool ministry, and an after-school enrichment program.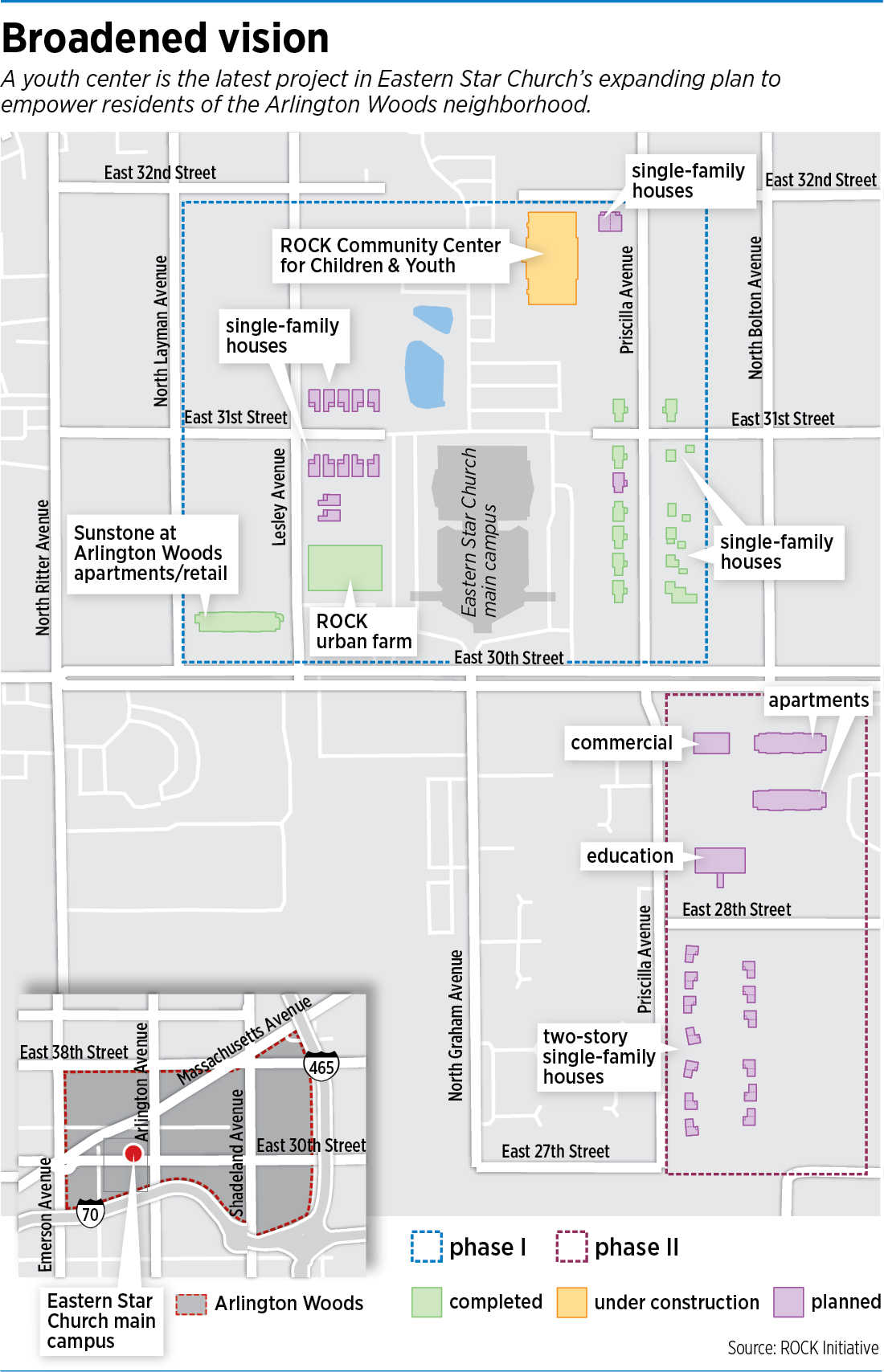 In 1995, the church added a summer enrichment program; an elementary school; and adult classes on finances, marriage, parenting and the Bible.
In 2001, it opened JEWEL, which began offering emergency assistance, food and clothing.
The church's most ambitious project to date is the Renewing Our Community for the Kingdom (ROCK) Initiative, formally launched in May 2017. The church plans to pack the area surrounding its main building with affordable resources, hoping to reverse a decades-long decline in economic indicators in Arlington Woods and the 46218 ZIP code more broadly.
About 33% of residents in the area lived below the federal poverty line in 2019, according to the Census Bureau's American Community Survey. That year, households in the area had an estimated median income of $24,500, according to the survey, while unemployment among those 16 years and older topped 16%.
As part of ROCK, and in collaboration with a long list of partners, Eastern Star has built entire houses and renovated others; partnered with educational not-for-profits to open schools; and constructed a mixed-use apartment complex featuring a grocery store, a credit union, a salon and other businesses.
Extensive and expensive
The church has spent $1.3 million so far on construction of its community center, which is expected to cost $9.4 million, according to the ROCK Initiative website.
At minimum, the center will cost another half million to operate in its first year, according to Murdock.
That's in addition to the $10 million the church has spent on its services over the last five years and what went into projects before then. The houses the church built, for example, were sold at a loss, because the point was to provide housing that families in the area could afford.
Historically, Eastern Star has largely relied on tithing and donations from its congregation and individual philanthropists, so the Lilly grant represents a high-profile expansion of funding sources.
"A friend of mine has said that ministry that is extensive is ministry that is expensive," Johnson said. "Long before grants came, it was just the generosity of Christian people pooling our resources together to do what's necessary to start these programs and to maintain these programs."
Murdock said that, while Eastern Star aims to break even on its initiatives to make them more financially sustainable, the church still considers its work successful.
"It's not necessarily what the bottom line says in terms of pluses and minuses, in dollars and cents," he said. "It's how many families, how many individuals, can we give hope? Can we make their lives better? Can they see a person that looks like me, and they can understand that he grew up in poverty, he figured out a way to trust in God, go to school, get an education, work hard … and be a good steward?"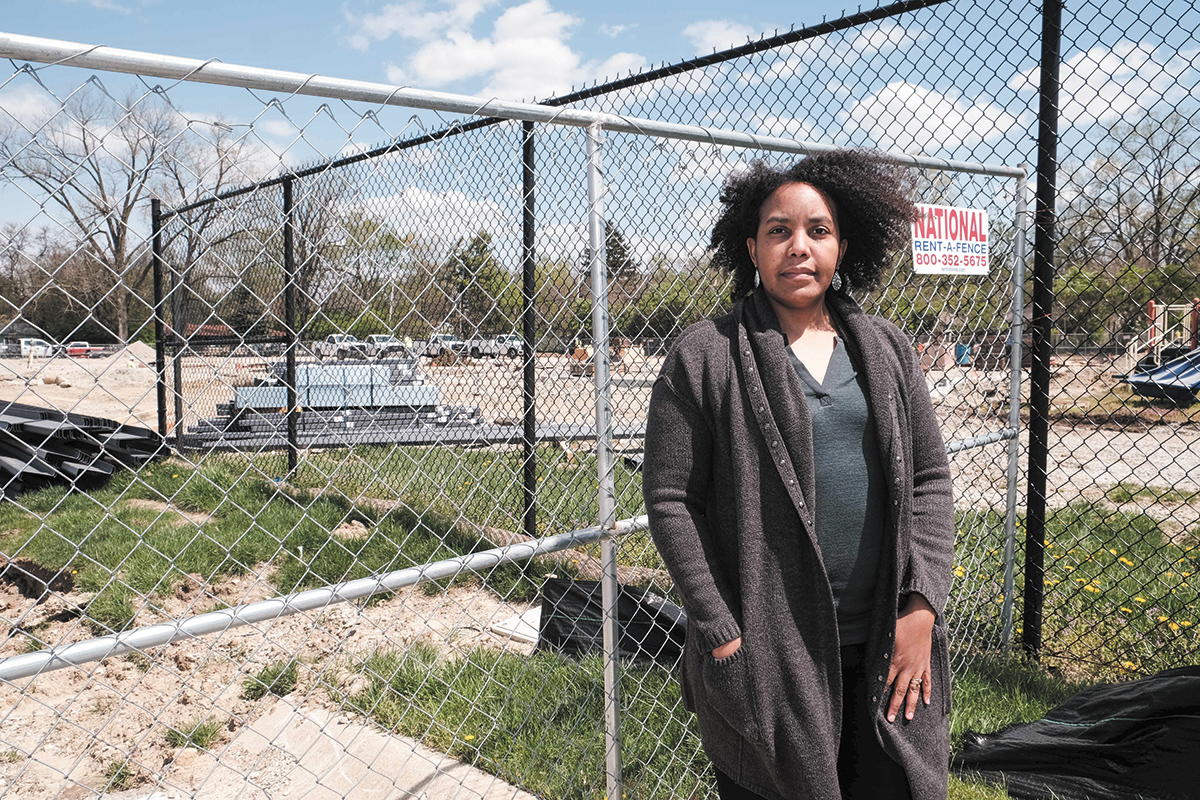 As the church continues to add projects, donations and grant funding will play an increasingly key role in maintaining them all over the long term—because there are no quick fixes, church leaders said.
The problems Arlington Woods faces "are not something that we expect to change quickly," Evans said. "Unfortunately, the systems that have been created didn't happen quickly, either. It's going to take time to respond and reverse the impacts of some of those systemic issues. But we are committed."
Johnson was hopeful that the people Eastern Star helps, like the students who walk through the community center's doors a year from now, will return or stay to sustain the church's initiatives into the future.
To advance his own education and career, Johnson left the neighborhood and didn't expect to be back.
"As a youngster, I had to leave my community to do that," he said. "Now, what we're providing is in your own neighborhood, in your own community … and you're a part of it. It belongs to you."•
Please enable JavaScript to view this content.