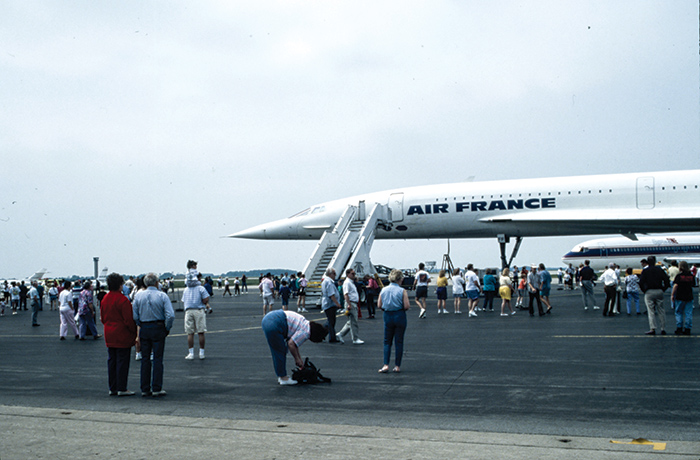 Circa 1980s
An Air France Concorde commercial jet makes a stop at Indianapolis International Airport in the 1980s. The unique plane was a supersonic passenger airliner, jointly built by manufacturers in Great Britain and France, that flew trans-Atlantic flights in half the time it took other commercial airliners. Only 20 jets were ever built. The Concorde flew in Air France and British Airways fleets from 1976 until 2003, when the fleet was retired because of low passenger numbers, increasingly high maintenance costs, reduced consumer confidence after a fatal Concorde crash in 2000, and a general downturn in the airline industry after the 9/11 terrorist attacks. United Airlines announced this summer that it plans to reintroduce supersonic passenger flight by 2029.
Sources: Indiana Historical Society, Britannica
Credit: This photo is courtesy of the Indiana Historical Society and is part of a collection from Indianapolis Airport Authority materials. More images are available at images.
indianahistory.org.
Please enable JavaScript to view this content.