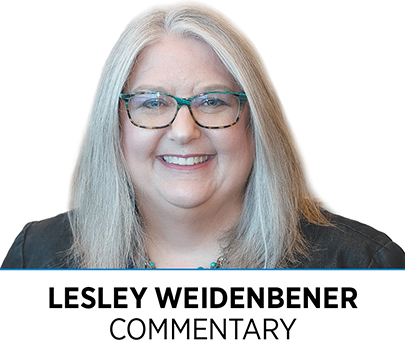 I've been thinking a lot this week about departures and how they change a workplace, as IBJ tech reporter Anthony Schoettle prepares to depart after 23 years with the company.
Anthony has been one of my closest comrades at IBJ, even though I have been one of his supervisors through the nearly six years I've been in the newsroom.
That's not really the way it's supposed to work—or at least that's what many of the management manuals tell you. It's important to be empathetic, of course, but being friends with someone who works under you can be a little complicated.
I think that's why Anthony always said we were really "quasi-friends." Or maybe the tension of editor and reporter was tougher on him than on me. Regardless, his decision to leave IBJ is an especially difficult one for me.
When I came to IBJ, I had been editing TheStatehouseFile.com, a news website powered by Franklin College journalism students. It was a fantastic experience, but it meant that almost all my co-workers were between about 18 and 22. And while I loved them then and now, I was ready for some co-workers who were in similar places in their careers.
Enter Anthony Schoettle. At the time, he covered hospitality, the business of sports and media. I loved his writing, and he didn't seem to mind too much the way I edited his work.
Don't get me wrong. There were plenty of arguments—or discussions, as he considered them. Like the time he wanted to use the term Christmas tree without explanation to describe the starting mechanism used in drag racing and he was indignant that I wouldn't let him. (Interestingly, drag racing is the subject of his last story for the print edition of IBJ, on page 1A.)
A couple of times, Anthony tried to slip in words he just made up—some kind of mashup of two existing words that he thought made a better description than anything currently in the English language.
And Anthony wrote long stories. Really long stories that almost all arrived at least an hour or two past deadline. I would text him that they were too long, that I was going to hack them down. But almost always, I barely cut anything. I just liked the way he told stories.
So, it was personally and professionally difficult when Anthony decided it was time to move on from IBJ. We had several conversations with him that we hoped would persuade him to stay. But he had made his decision—and I respect that.
Anthony's departure is one of several we've experienced at IBJ Media Co. over the past year. And in these times, I have always thought it helpful to remember that none of us are irreplaceable. That people come and go from companies or organizations or our lives, and we adapt, although we don't always like it. I said something of the sort to Anthony in reference to my own role at IBJ.
But Anthony wasn't having it. And last week, he sent me a note that is so full of wisdom, I had to share part of it. "No one," he said, "is replaceable."
"It can become real easy to let that 'replaceability' idea creep into your heart and mind and let it affect how you manage, and more importantly, treat people," he told me. "Sure, you can always get someone else to do the work, but saying everyone is replaceable is wrong. It denies their very humanity."
He's right, of course—and I hope I never forget his words, even though he won't be right here to remind me.•
__________
Weidenbener is editor of IBJ.
Please enable JavaScript to view this content.