No one is disputing the fact that AES Indiana's newest power plant, Eagle Valley in Martinsville, conked out twice last year and stayed out of service for 11 months while dozens of experts tried to fix it.
But now plenty of people are arguing over who was at fault—and who should pay.
The Indianapolis-based utility wants customers to pay $41.5 million for costs related to the breakdown, much of it related to power that it bought from the grid during the outage. The company said it wasn't at fault for the breakdown of what it called a complex mechanical system and shouldn't have to swallow the cost.
If state regulators agree, that would translate to an extra $3.14 a month for a year for a typical residential customer using 1,000 kilowatt hours a month.
But some customer groups are objecting, saying the outage was due to AES Indiana's own negligence and imprudence and that customers should not be on the hook for the bill.
The Indiana Utility Regulatory Commission will hear evidence in the case on Oct. 28 in its downtown office in the PNC Center. It has set up an online docket for parties to file testimony and motions, which already has grown to nearly 60 filings, including lengthy exhibits from AES Indiana detailing the plant's machinery and where the problems happened.
Also part of the record: more than 160 pages of emails from customers, forwarded by the Indiana Office of Utility Consumer Counselor, all arguing against the proposed extra monthly charge on their bill.
Some customers pointed out that as a baseload power plant, Eagle Valley was designed to operate 24 hours a day, 365 days a year for decades. Yet the huge plant, built at a cost of $600 million, broke down just three years after going into operation in 2018 and stayed offline for nearly a year.
"AES Indiana is trying to shift the blame for Eagle Valley's outage, but one thing is crystal clear: Customers like me are definitely not responsible for Eagle Valley breaking down," wrote Jill Walker of Indianapolis. "We should not be forced to pay for replacement power—especially since we were already paying for Eagle Valley the entire time it was offline."
"Hoosiers are already dealing with high energy prices and inflation," wrote Charles DeWeese of Beech Grove. "We should not be forced to pay $42 million for power AES wouldn't have needed if Eagle Valley worked like it was supposed to."
AES Indiana provides electricity to more than 500,000 residential, commercial and industrial customers in central Indiana.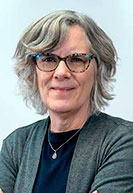 A notable case
Some national utility experts say the case is important because it goes to the heart of who should pay for a huge, lengthy breakdown of a regulated utility's equipment.
Under the law in Indiana and many other states, regulators can allow utilities to pass along reasonable costs of outages to customers. But regulators can block utilities from doing so if the costs are incurred due to imprudent management or inefficient operations, said Janice Beecher, director of the Institute of Public Utilities at Michigan State University.
"Consumer advocates are right to take a close look at this," she told IBJ. "There should be standards and expectations of performance in this context and economic and other benefits to customers."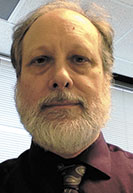 Paul Chernick, president of Resource Insight Inc., a utility consulting firm in Arlington, Massachusetts, said utility plants of all ages can suffer unplanned outages due to unnoticed manufacturing and construction flaws, which can cause leaks, vibrations, sensor failures and other problems.
When that happens, regulators usually allow utilities to charge customers for the costs of replacement power during outages, Chernick said. But if there is some reason to suspect the utility acted imprudently, the regulators will usually conduct a review of the problem, "in which the utility has the burden to show that it did not screw up."
AES Indiana, formerly known as Indianapolis Power & Light Co., is telling regulators that it did not screw up and that the problems were out of its hands.
The utility has filed hundreds of pages of testimony outlining how the breakdown occurred and why the plant remained out of service for so long.
The plant, which began operating in 2018, is known as a combined-cycle turbine station, which combines two natural-gas-fired turbines with one steam turbine. It is designed to lower environmental emissions more than 98% compared with coal-powered plants.
The utility retired its older Eagle Valley coal-fired station with six units in 2016, after six decades of operation.

What went wrong?
The Eagle Valley plant actually broke down not once but twice in back-to-back incidents that kept the plant offline between April 2021 and March 2022.
AES Indiana said the first outage happened on April 25, 2021, when the plant was returning from its planned maintenance outage and began startup. During the startup, a Toshiba steam turbine unit "experienced an issue" with the generator breaker that prohibited it from synchronizing with the grid, the company said.
Upon inspection with technicians from Toshiba, the utility discovered a disconnected wire that had provided false indication to the control system. The disconnected wire was not landed properly and was located in an area of the plant accessible only by ladder, inside a cabinet.
"It is not something that would be seen on a regular basis," John Bigalbal, chief operating officer of AES US Services LLC, which is the service company that manages the utility's conventional generation fleet, wrote in pre-filed testimony. "The cabinet is accessed during outages for maintenance or testing of the [generator] breaker or during troubleshooting. The company was not aware of the condition of the wire."
Eventually, technicians were able to place a jumper between two terminals in the field break cabinet, and the field break opened. But they discovered other problems, including retaining rings that were damaged and a rotor forging that needed repair after melting under the heat caused by the electrical grounding.
But the repairs took months, requiring the company to disassemble and remove large systems to determine damage. AES Indiana transported some parts to Houston and Milwaukee for service. Overall, the first outage lasted 199 days, or until early November of 2021.
The second outage occurred as the company attempted a "cold restart" in November after the first round of repairs.
On Nov. 8, the company successfully started the gas turbine and connected to the grid. But when it attempted to start the steam turbine generator, the unit failed "due to a communications issue" inside the Toshiba microprocessor-aided control responsible for providing the communication between the field sensors and control processors, AES officials said.
The utility said technicians from Toshiba performed an inspection and repair of the steam turbine. Another contractor, Theilsch, was hired to perform metallurgical testing. A mechanical contractor, PCI Skanska, was hired to replace the piping. A valve specialist, FloSource, was hired to perform inspections and repairs on the valves that overheated. Kiewit, Stag Control and AES control experts performed a comprehensive review of the control narratives and control logic.
The plant did not get back online until March 11, 2022.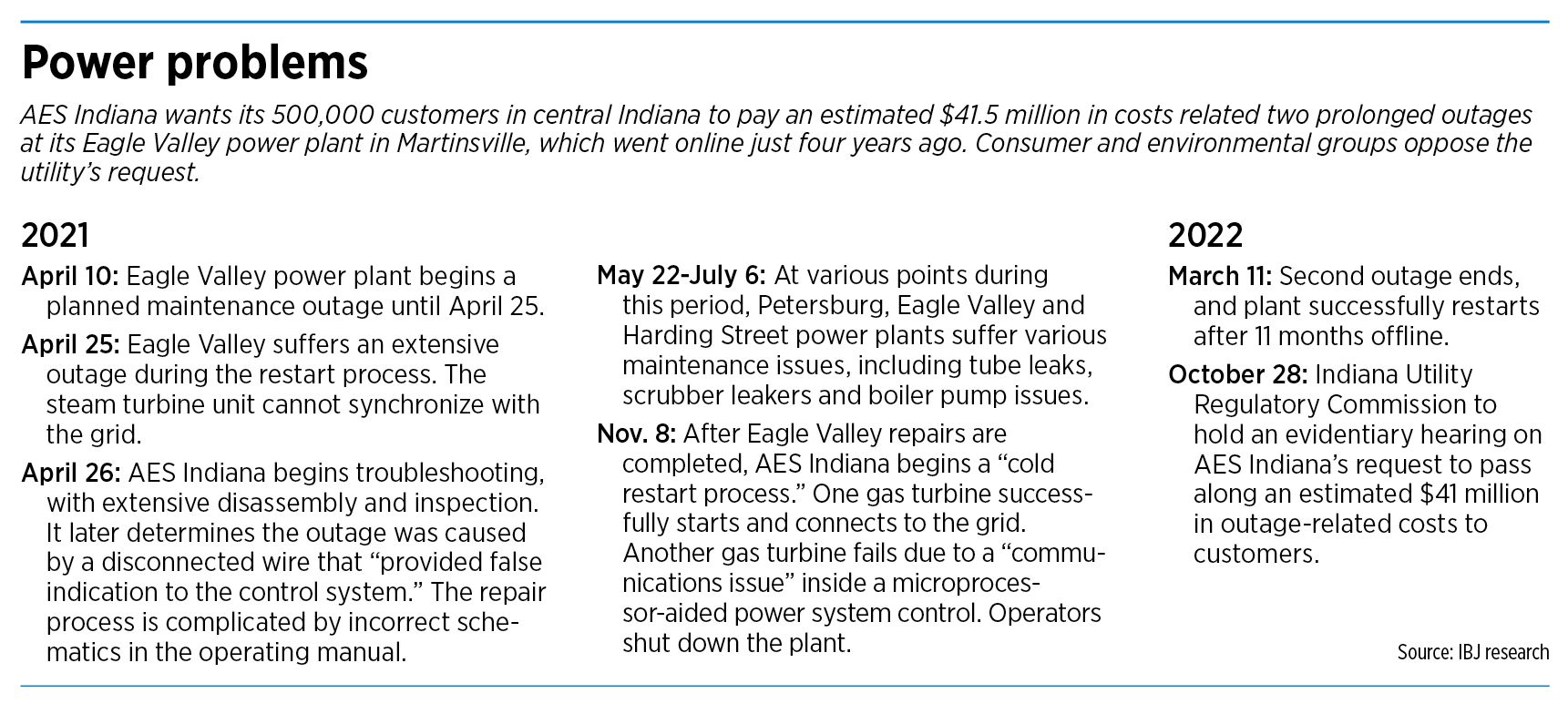 Who is to blame?
"This incident is not the result of intentional misconduct, wrongdoing, or failure to act, or other imprudent or inappropriate act," Alexander Halter, operations manager of the Eagle Valley plant wrote in pre-filed testimony. "The company was not aware of the latent deficiencies in the control systems and has made changes to the controls to safeguard against a recurrence."
But several customer groups say the utility was responsible and should be going after its equipment contractors, not its customers, for money spent on fuel during the outage.
The Indiana Office of Utility Consumer Counselor said the Eagle Valley plant had a long history of problems, including construction delays that pushed back the completion to a year later than estimated as well as a fire in 2018 that shut the facility down for two months. The two recent outages were just the latest in a string of incidents.
"AES Indiana is ultimately responsible with respect to the events that gave rise to the two outages at Eagle Valley Generating Station on April 25, 2021, and November 10, 2021," wrote Michael Eckert, a senior analyst in the consumer counselor's office, in pre-filed testimony.
Citizens Action Coalition of Indiana said it was clear from a review of the root cause analyses that AES Indiana did not operate Eagle Valley in a safe and reliable manner, which it said resulted in the extended outage.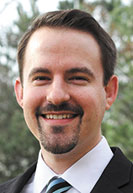 "Regardless of who ultimately bears more of the blame—AES or [third-party] entities that sold it a power plant with deficiencies—it is abundantly clear that ratepayers are not to blame and did not cause this outage," said Benjamin Inskeep, Citizen Action's program director.
Likewise, a large group of AES Indiana's industrial customers, including factories and casting plants, is asking state regulators to reject the utility's request for money from customers. It said AES Indiana is responsible for deficient operator training and for the failure to establish standard protocols for startup operations, among other things.
"The forced outage for Eagle Valley during these periods was due to the utility's own imprudent and negligent acts, and the resulting replacement [fuel adjustment charge] costs should not be recovered from customers," Michael Gorman, a consultant for the AES Indiana Industrial Group, wrote in pre-filed testimony.
Regulators will have to weigh all the arguments and extensive technical exhibits to determine whether AES Indiana will be allowed to pass all or some of the costs to customers.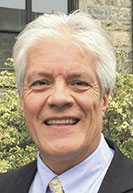 Karl Rábago, a utility consultant based in Denver, said regulators are likely to consider whether AES Indiana has behaved prudently by seeking warranties, operating competently, making sound decisions along the way and managing against known risks.
"If I were king, I would probably have to accept some splitting of the costs—but it is absolutely essential that the company feel a big share of the pain," Rábago told IBJ. "They won't change otherwise. And I would immediately hire a firm to do a management audit of the utility—to ask questions like whether they are organized, staffed and trained adequately to meet the challenges of running a utility in this dynamic environment."
He continued: "As Yoda might say, 'there is no strive, there is only do.'"•
Please enable JavaScript to view this content.