A software startup that uses artificial intelligence to help other companies plan and manage their operations said Thursday it will create 51 new jobs over the next three years.
Catipult.AI, which is now located at 55 Monument Circle, plans to invest $2.6 million to expand its operations, including a move to a larger but yet-to-be determined space.
The Indiana Economic Development Corp. offered the company up to $950,000 in conditional tax credits and up to $50,000 in training grants based on its job creation plans. The tax credits are performance-based, meaning the company is eligible to claim incentives once Hoosiers are hired.
Catipult.AI offers a software-as-service platform—meaning customers pay for the software as a subscription, rather than one time—that aims to help businesses manage and track strategic goals, employee outcomes and wellness.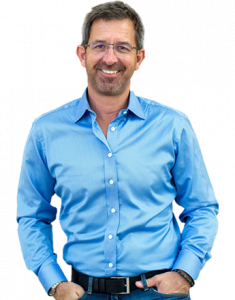 The firm—launched in 2019 by Peter Fuller, who co-founded Scale Computing and a number of other firms—also offers personal leadership services, to help customers with assessments, team building and talent optimization. The company rolled out its software last March.
Fuller told IBJ in May, shortly after rolling out its service, that "we're heading into a $30 billion market with clear open space in front of us. So we think this has enormous potential."
In December, the company won an $80,000 pre-seed investment in an Elevate Ventures pitch competition.
"Indianapolis is the perfect place to grow a tech business," Fuller, president of Catipult.AI, said in a written statement. "There is a growing technology hub here, and we are excited to be a part of that growth."
Catipult.AI plans to begin for sales, marketing and product development positions in the second half of 2021.
Indiana Commerce Secretary Jim Schellinger said Catipult.AI's decision to launch and expand in Indianapolis is an example of the city's "growing its reputation as a tech hub, and our state's quality of life, low cost of living and business-friendly environment."
"Central Indiana's tech community is thriving with an impressive number of tech companies, like Catipult.AI, choosing our state for growth," he said in a statement.
Please enable JavaScript to view this content.