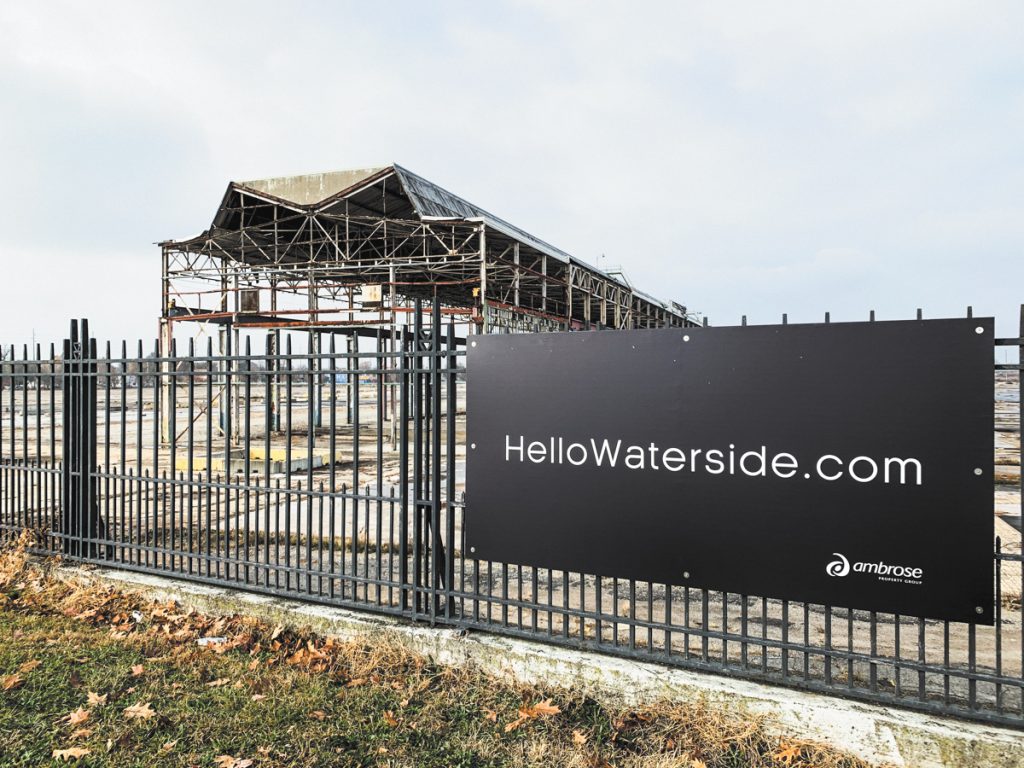 Editor's Note: The identity of the buyer for this property emerged about 15 hours after this story was published. Here's a link to the new story.
Ambrose Property Group said in a public notice on Thursday that it has sold the massive former General Motors stamping plant property west of downtown to an unidentified buyer.
According to a notice of voluntary dismissal filed by Ambrose in Marion Superior Court, the sale resolves the year-long legal dispute between the city of Indianapolis and the locally based developer that started after the company withdrew in September 2019 from its $1.4 billion Waterside development on the 103-acre property.
The court filing did not identify the buyer, and no public records disclosing that information were available by late Thursday.
Ambrose "has successfully sold the former GM stamping plant site that is the subject of this lawsuit and resolved its dispute with" the city, the notice said.
The withdrawal, tied in part to failed efforts to secure additional taxpayer-backed funding for the project, led Mayor Joe Hogsett to threaten the use of eminent domain to acquire the property. Ambrose filed a lawsuit in November 2019 alleging the city violated its February 2018 project agreement for the Waterside project.
Reached Thursday afternoon, Ambrose spokeswoman Sarah Holsapple said "I can confirm Ambrose has reached a settlement with the city of Indianapolis," but declined further comment.
When reached for comment, a city spokesperson referred to the legal filing dismissing the case.
Please enable JavaScript to view this content.