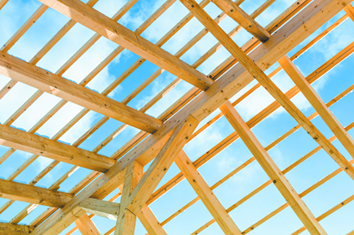 Applications for newly built houses are continuing to lag last year's pace in central Indiana, according to the latest numbers from the Builders Association of Greater Indianapolis.
Builders in the nine-county Indianapolis area filed 893 single-family building permits in May, down 8% from the same month of 2021. Permit filings have fallen on a year-over-year basis for the past five months and in eight of the past 10 months.
Builders are coming off their busiest year since 2005, but 2022 hasn't seen a positive month in filings yet. Builders have filed 4,018 permits during the first five months of the year, a 14% decrease from the same period a year ago.
Rising mortgage rates, supply-chain issues, increasing costs and limited lot availability are hampering the market, according to industry experts.
County numbers
– Marion County bucked the area trend by reporting 157 single-family building permit filings in May, a whopping year-over-year jump of 157%.
– Hamilton County, typically the busiest area county for home construction, saw filings sink 18% in May, from 295 to 242. Year-to-date filings are down 24% in the county.
– Hendricks County's numbers rose 95% last month, to 162.
– Hancock County saw May permits increase 6%, to 88.
– Johnson County experienced a 13% rise in filings last month, to 85.
– Filings dropped 4% in Boone County last month, to 64.
– Madison County filings were down 59%, to 25.
– Morgan County filings sank 18%, to 54.
– Shelby County filings dropped 50%, from 32 to 16.
Please enable JavaScript to view this content.