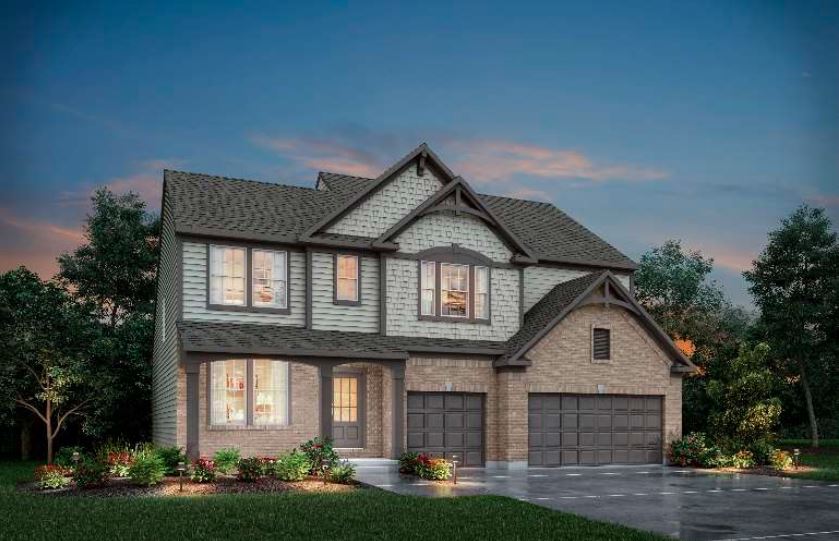 The Noblesville City Council heard proposals this week for two separate residential real estate developments that would create nearly 130 new residences in the city, including more 75 high-end homes near a golf course and 50 affordable-housing options.
Representatives for Indianapolis-based Platinum Properties Management Co. LLC and Carmel-based T&H Investments LLC presented their plans to the council Tuesday for consideration. The council could approve the developments as soon as this month.
Pebble Brook Crossing
Platinum Properties and Kentucky-based homebuilder Drees Homes are looking to build a 41-acre residential development near Pebble Brook Golf Club on the west side of Noblesville.
Pebble Brook Crossing would feature 76 single-family homes with prices averaging $525,000, according to Jon Dobosiewicz, a land-use professional with Carmel-based Nelson & Frankenberger LLC who represented the developer and builder at Tuesday's council meeting.
The development would be located near the intersection of East 191st Street and Moontown Road. A price tag for the project was not provided.
The residences would feature a mix of 1,800-square-foot ranch-style homes and 2,500-square-foot two-story homes.
The development would be arranged from north-to-south with six homes facing East 191st Street followed by four groupings of 12 homes situated on cul-de-sacs. A line of homes on the east side of the site would neighbor Pebble Brook Golf Club.
Dobosiewicz said trees in the forested southern half of the site would be preserved and a pond with a fountain feature would be constructed.
Developers would also construct a golf cart path leading from the neighborhood to the golf club.
Townhomes at Stony Creek
T&H Investments is planning to construct 53 two-story townhouses that would provide an affordable housing option in Noblesville.
The $14 million development would be built on five acres of land at 1255 S. 16th St., near the Noblesville Street Department.
The units at Townhomes at Stony Creek would be two stories each and include up to 1,400 square feet of space, three bedrooms and 2-1/2 bathrooms.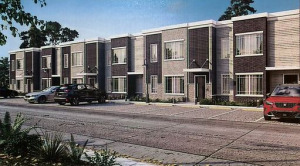 Noblesville-based Family Promise of Hamilton County, which provides services for people experiencing homelessness and housing insecurity, would work with people living at Townhomes at Stony Creek, according to Nancy Ramsey, the organization's executive director.
Ramsey said at Tuesday's council meeting the townhouses would begin as rent-subsidized units that would serve people making between 50% and 80% of the area median income.
A study released this year by the Noblesville Housing Authority on behalf of the Hamilton County Housing Collaborative found that home ownership was basically out of reach in the county for families making less than $65,280. Even families making nearly $98,000 annually could afford only 28% of new construction in the county.
"Given the state of attainable housing within our communities, this is a very timely development," Ramsey said.
Expected rent amounts were not available.
Brian Tuohy, an attorney with Indianapolis-based law firm Tuohy Bailey & Moore LLP, said the development would be built on land that has been vacant for 15 years.
The land was rezoned in 2016 to allow up to 63 three-story townhomes.
Please enable JavaScript to view this content.