Launched in March, Indianapolis-based Novus Capital Corp. has no revenue or paid employees and isn't profitable.
What it does have—thanks to $100 million in the bank and the ability to make a company public almost overnight—is loads of potential, say former Brightpoint Inc. CEO Bob Laikin and other founders.
Novus formed as a "blank check company"—an entity that exists to acquire one or more businesses and merge with them as a way to take those companies public. It filed a prospectus with the Securities and Exchange Commission in late April laying out plans to sell 10 million units at $10 apiece, with proceeds funding acquisitions.
Each unit consists of one share of common stock plus a whole warrant to purchase stock at $11.50 per share.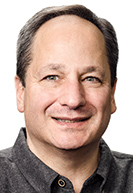 Novus, which has listed its shares on the Nasdaq exchange under the NOVS ticker symbol, closed its funding round with lightning speed on May 19 and is looking to make an acquisition, likely in the tech sector, in the next 18 months.
If it can't do that, it will refund investors their money—plus interest. In that case, the founders would lose about $3 million.
Novus officials told IBJ this week that the company plans to acquire just one firm. If the founders want to buy another, they would set up a second blank-check company and take it public.
Novus is the brainchild of Laikin and Larry Paulson, who has held executive posts at Brightpoint, Qualcomm and Nokia.
Laikin founded Brightpoint, a distributor of wireless mobile devices, in 1989 and grew annual sales to more than $5 billion before selling it to Ingram Micro for $840 million in cash in 2012.
The two had recently left their jobs and were having lunch in January when the subject of blank-check companies, also known as special purpose acquisition companies, came up.
"By the end of lunch, we decided to launch a SPAC," Laikin said.
He and Paulson are confident they can make a successful acquisition—possibly as soon as early next year. And if they do so and deliver a solid return to investors, they said it won't be their last blank-check company.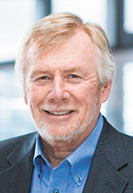 Paulson said the next one will be "much bigger"—likely raising two to three times as much as this one.
Leadership team
Laikin serves as Novus chairman and Paulson is CEO. The duo brought in Brad Bostic, CEO of Hc1, an Indianapolis-based maker of data analytics software for health care organizations, and former Indiana Pacer player and serial investor Jeff Foster as Novus co-founders. Both will play a role in helping identify a firm to acquire.
"Bob asked me if I wanted to be a part of this and, before he could finish asking, I said yes," Bostic said. "After I met Larry, I was even more enthused. I'm excited to be a part of a group that could expand my knowledge."
Bostic also said Novus could have a significant economic impact on central Indiana.
Laikin said he's known Bostic for more than a decade and brought him in due to his tech expertise—especially in bioinformatics and cloud computing—as well as his experience running a growing company and with mergers and acquisitions.
Laikin also hailed Foster, who played with the Pacers from 1999-2012 and has been called the Warren Buffett of the NBA for his investing prowess.
"Jeff is no figurehead," Laikin said. "He's been an experienced and successful investor for a number of years. He's a [Novus] founder and value-added investor who will be a part of helping us identify acquisition targets."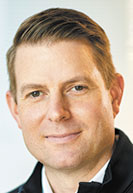 Laikin said Novus will look to acquire a company in an industry in which the founders have some level of expertise. He said Paulson will be a big attraction.
"He's a modest guy, but Larry Paulson is one of the leading technologists in the nation," Laikin said. "He's fluent in every tech language known to man."
SPAC history
SPACs emerged in the early 1990s, and initially, they often included terms that were highly favorable to their founders. That, along with some poor performances, gave these companies a tarnished image in the 1990s and early 2000s.
But in recent years, SPACs have become a popular choice for private companies spooked by the ups and downs of the traditional initial public offering market. Instead of a traditional IPO, which would raise funds through a share sale, a fast-growing number of IPO candidates are choosing to sell themselves to SPACs instead.
Last year was a record year, with SPACs raising $13.6 billion in 59 IPOs, according to Dealogic, a London-based financial markets research firm. A quarter of all IPOs last year were SPACs, according to Dealogic.

Already this year, 29 SPACs have been launched, raising $8.5 billion, according to Dealogic. That trend has accelerated during the pandemic, with SPACs accounting for 80% of all IPOs in April.
Just four years ago, in 2016, only 12 SPACs were started, raising a combined $3.5 billion. In 2012, only four were launched, raising $300 million, according to multiple sources.
In recent years, a spate of SPACs involved high-profile businesses and business operators, giving credence to the movement.
Richard Branson's spaceship company, Virgin Galactic Holdings; fantasy-sports website DraftKings; snack-maker Hostess Brands; and restaurant chain TGI Fridays are among companies to recently merge with SPACs.
Goldman Sachs, Credit Suisse, Deutsche Bank and Citigroup have all underwritten SPAC IPOs in recent years.
Currently 71 SPACs are on the market seeking targets, according to data from SPACInsider, a website devoted to research analysis and data about the industry.
"When the [traditional] IPO window gets closed for whatever reason, the SPAC window becomes very valuable," Laikin said.
Lower risk
This year's jump in SPACs shows investors expect good deals will be available when the coronavirus subsides, but they remain hesitant to put cash into companies going public soon, said Steven Levine, CEO of New York-based Early Bird Capital Inc.
"A SPAC is a more direct and certain path to becoming public," said Levine, whose firm has been involved in numerous SPAC deals. "It takes the risk of an initial public offering off the table."
One big advantage for investors is that directors of a company like Novus can make revenue projections during the SPAC deal, which a company going through a traditional IPO is not allowed by the SEC to do.
SPAC deals have registered some major recent successes.
Palo Alto, California-based Social Capital Hedosophia last year made news when its first blank-check company invested in space tourism venture Virgin Galactic, and Virgin's stock soared 60% above its official October listing.
But the deals are not always rosy. Blank-check companies' stock performance from 2010 to 2017 has underperformed the broader market by about 3% annually for the first three years after their IPOs, according to an analysis of 92 blank-check listings in that period by University of Florida finance professor Jay Ritter, who studies IPOs. Traditional IPOs typically outperform the broader market.
SPACs like Novus also must get approval from their investors to make an acquisition.
The cash raised in a SPAC IPO goes into a trust, where it earns interest until the merger with the target company is completed. At the time of the transaction, common stock can also be redeemed for a proportionate share of the cash in a SPAC's trust.
Laikin said an acquisition involves two votes: Investors must first vote the potential acquisition up or down. Then, those investors must decide if they want to stay invested in the SPAC or cash out at the time of the acquisition.
"That means that an investor who sees the deal and doesn't like it can ask for their money back," said Douglas Ellenoff, a partner at the law firm Ellenoff Grossman & Schole, which has advised more than 65 SPACs in the last three years. "But they'll almost always still vote in favor of the deal because it hurts their warrants if it fails."
Pandemic no deterrent
The pandemic has done nothing to slow Novus down. To the contrary, Paulson said, it's sped up the company's development.
"The pandemic forced everyone to work from a distance through videoconferences and other digital means," he said. "We've talked to more than 50 investors worldwide in two weeks' time. That would have been unachievable in the old way of doing business."
Novus officials are looking primarily at U.S. companies as acquisition targets but have taken a number of calls from interested overseas companies.
Bostic said Novus would like to make a deal with an Indiana company—though that's far from a certainty.
"The founding investors in Novus are largely Indiana people," Bostic said. "And we're certainly open to doing a deal with any Indiana companies. Think about it: We could have a new publicly traded Indiana company with tremendous potential for growth.
"There are significant potential economic impacts for Indiana with this exciting initiative."
Novus is looking for a company that is "past traditional startup [phase] but before IPO," Laikin said, ideally with an enterprise value of $250 million to $1 billion.
If more capital is needed to make the acquisition, the company would acquire funds using what's called a "private investment in public equity"—or a PIPE—deal, which involves selling publicly traded common shares or some form of preferred stock or convertible security to private investors. It is an allocation of shares in a public company, not through a public offering in a stock exchange. The PIPE deal takes place at the same time the merger closes.
In a PIPE deal, backers receive a new allocation of shares, warrants or both—potentially diluting existing shareholders. Some SPACs also have raised debt coinciding with their merger.
"We'll pay a combination of cash and stock to get a deal done," Paulson said. "We'll issue more stock in Novus to make a deal. That's how you can acquire a company with an enterprise value higher than the amount of money you initially raise."
'A good Wall Street story'
Novus is looking "to target companies that are at the forefront of high technology and are enabling the future evolution of 5G communication, virtual reality, artificial intelligence, cloud computing, machine learning, hardware and software distribution, and value-added customized logistics services," according to its filing. But, Laikin added, officials might look at companies in other areas.
The Novus founders are using their vast networks, plus digital and social media, to identify targets.
"We're looking to identify a company that has a good growth story in an exciting industry," Laikin said. "We're looking for a good Wall Street story."
He said finding a target with a strong management team is key—and Novus intends to keep that team in place.
"Our message is not, 'We want to acquire your company,'" Laikin said. "Our message is, 'Novus Capital is a collaborative path to take your company public.'"
While confidence among Novus partners is high, success is not a slam dunk.
"The easiest part of the SPAC process is raising the money," Laikin said. "It takes a lot of luck to find the right company to acquire. But luck follows hard work and we plan to out-hustle and out-work everybody."•
Please enable JavaScript to view this content.