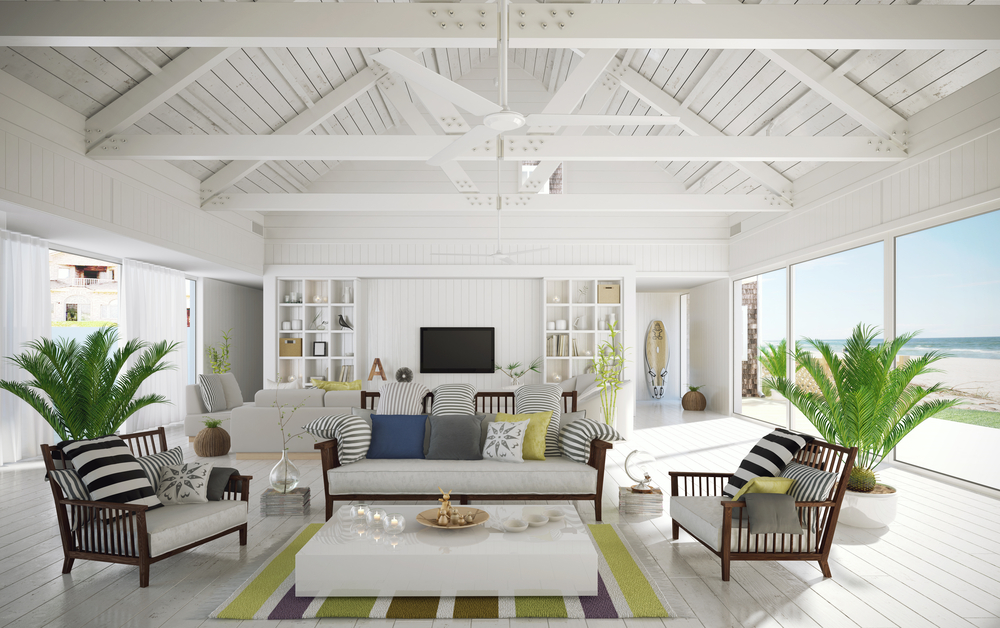 No matter where in the world you are or where you wish you were, the idea of a vacation is a great idea.
Wanderlust—the desire to travel—is quite appealing to most individuals. Many opt to book hotel rooms for trips from Paris to Timbuktu. Some choose this lodging style because everything is done for you: meals, sightseeing tickets and housekeeping is all taken care of, to make for a seamless vacation.
Others, however, choose to do a bit of the legwork themselves and may end up with a more authentic experience while exploring their chosen destination. A great deal of the vacation's success involves finding lodging. But what exactly makes a great vacation home?
Most of us start by looking for a stylish place to stay. I would like to think that style and comfort are at the forefront of the selection process. But let's face it; that can mean something different for each person. I believe most choose a vacation rental that either reflects a bit of their personal style—sometimes a better version of what their home is like—or choose a place that is stylistically opposite to their home. This second choice is the one that makes you really feel like you have gone somewhere different.
Vacation homes should project the lighter side of life. Playful, comfortable, easygoing and casual are all good adjectives for a vacation home. Colors, quality of light and style all play an intrinsic role in great, memorable lodging. Comfortable seating and bedding are always the place to start in decorating a vacation home. It is always recommended to mix in items, accessories or furnishings that nod to the location. For example, bamboo furniture is suitable for a beach location, whereas wood and leather seating might be great for a mountain perch or a lakeside cabin.
Dining rooms are extremely important in a vacation home. This will be a heavily used area. Make sure the room can be used as a multipurpose room with adequate lighting and sturdy furniture, especially the dining table. Besides mealtimes, the dining room can serve as a game room, a place to work on a hobby or a general conversation area for those in the house.
Bedrooms should be able to be darkened for that afternoon nap, with plenty of beds in each room in case family and friends come to visit. Some rooms should be outfitted with two double beds, similar to a hotel, or with camp-style bunk beds. Relaxation is the decorating style I would choose for bedrooms. Fluffy pillows and non-frill bedding are the best for quick wash-and-dry routines.
As with any interior design, whether you own the home or are renting your vacation place for the season, make sure to thread a color or two into the accessories, decorative pillows and throws so your vacation home can be not only comfortable but also as visually stylish as your dream vacation.
Joseph Pubillones is the owner of Joseph Pubillones Interiors, an award-winning interior design firm based in Palm Beach, Florida.
Please enable JavaScript to view this content.