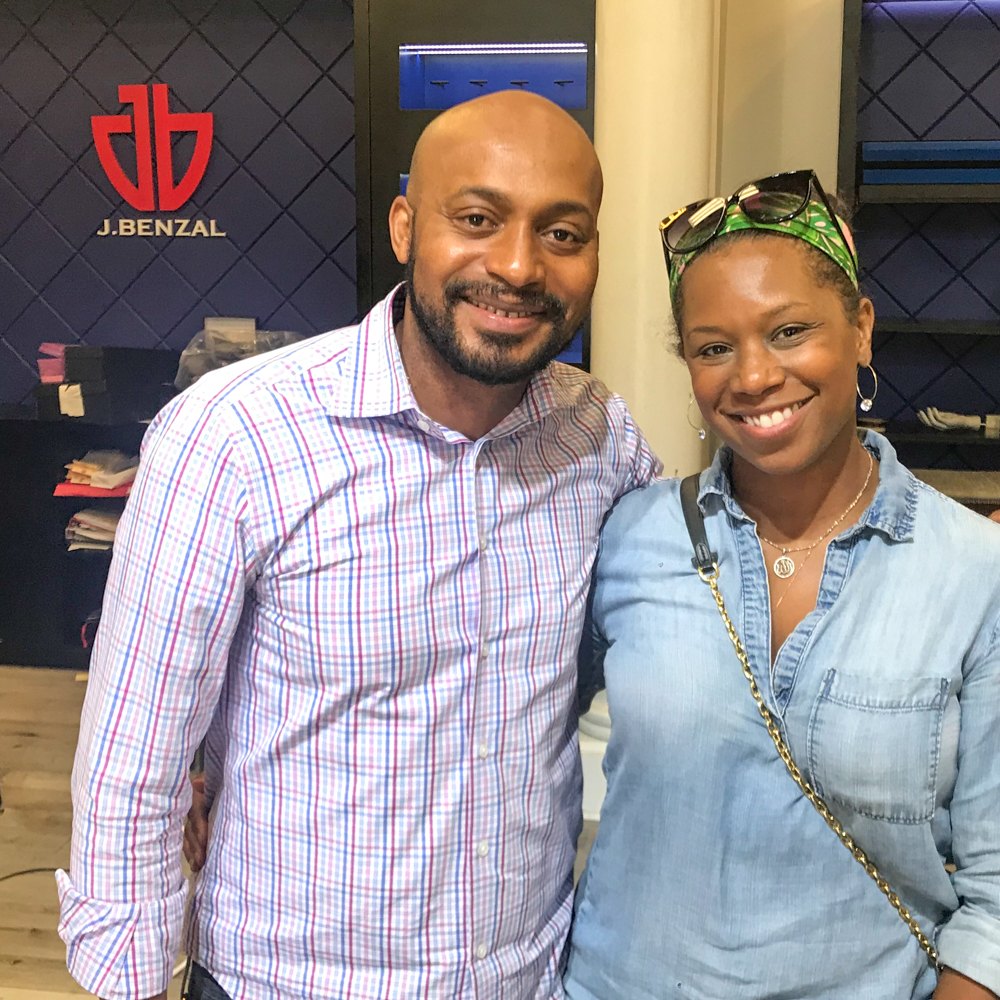 Mamadou "Ben" Diallo and Kameelah Diallo, owners of J. Benzal Menswear
How long has this business been open?
Ben: I have been in business for about 12 years. We used to be on Mass Ave. We moved here three years ago.
Your windows were knocked out overnight?
Ben: Yes, the window was knocked out. The door was broken in that went into the store. They stole the merchandise, stole everything. Then they went to the back room, where there were some computers.
Kameelah: On the first night of the protests, they had broken some windows. And so we had boarded up just the windows that were broken, but nobody had come inside.
And then last night, we had been getting text messages because apparently on the news coverage people saw they were looting our store. So when we came in this morning, it was just complete mayhem.
There were liquor bottles. There was a sledgehammer, because obviously they'd taken a sledgehammer to the window. And then just all of the shoes were taken. A lot of the suits, shirts. We've found a lot of stuff in the alley.
This is obviously a terrible thing to have to deal with, but do you have insurance that should help?
Ben: Hopefully, we'll have enough coverage to go for everything. But it's just sad, the situation we are in right now. At least this is just merchandise we're losing. People are losing their lives. So, this is nothing compared to what's going on in the U.S.
Kameelah: This didn't happen overnight. We understand this is like a pressure cooker that people have been in, with years of police brutality and loss of life. There are a lot of long-term policies and things that will need to take place to address the pain that people are feeling that's leading to this type of thing.
We obviously support the protest. Some of this rioting is not really connected to the protest, but people are taking advantage of a lot of pain that people are feeling.
But we've gotten a lot of support from people … for the last 12 years. And we know that we'll rebuild. We just hope that there's a lot of positive changes that come out of a lot of pain.
We love the city. This is home for us. We love being downtown and we love all the investment in downtown. We just hope that a lot of the economic progress that we've seen in the city will be realized by more people.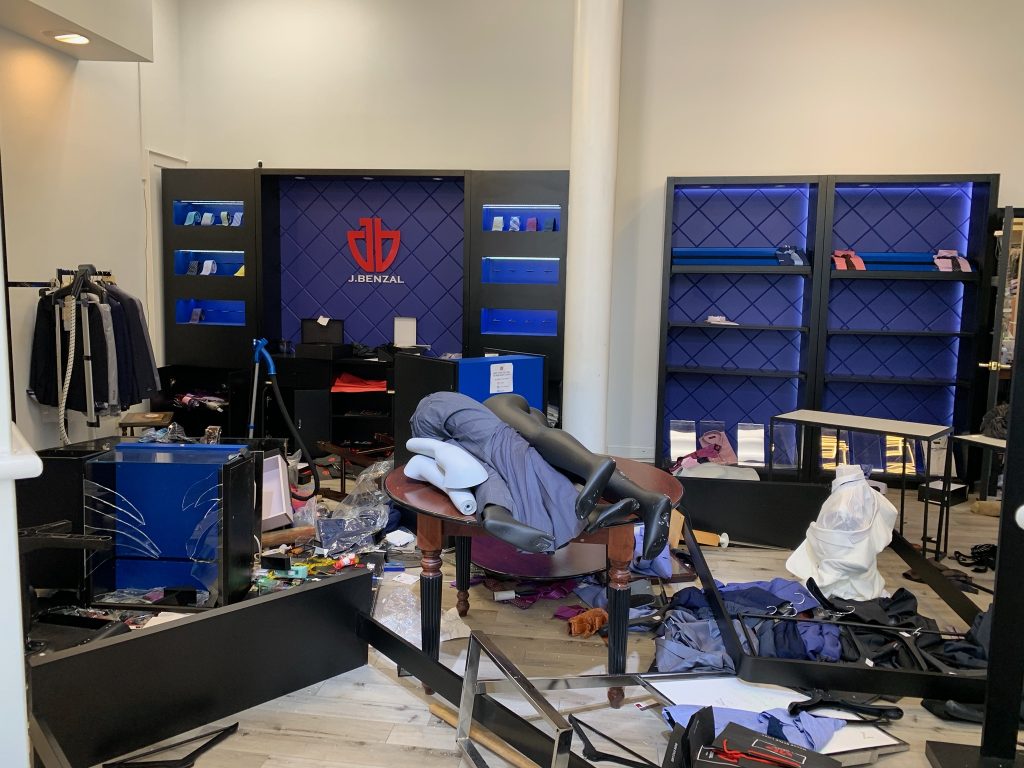 ---
Click here to see more Q&As with downtown shop owners.
Please enable JavaScript to view this content.