Centos Shoes, Red's Classic Barber Shop and J. Benzal Menswear sit in the heart of the downtown—all within a block of the intersection of Washington and Meridian streets, just south of the Circle.
Those locations put them smack in the middle of protests that turned into riots over the weekend. Their owners arrived on Sunday to find their windows had been smashed and their shops looted. But in all three places, the cleanup was underway and the owners were already planning to reopen.
Here's what they told IBJ about their plans: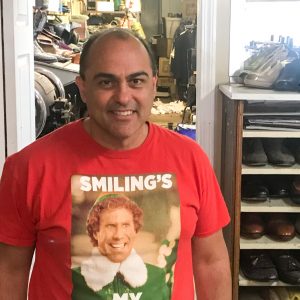 Tony Cento, owner of Cento Shoes
"I don't think anybody purposely said, 'Oh, yeah, I don't like that store'"
The combination of the pandemic and ransacking of his business has been hard for the owner of the nearly 50-year-old shop to take.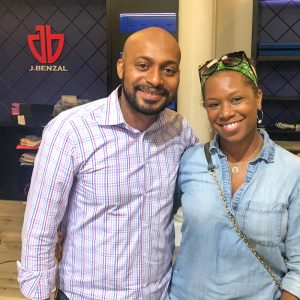 Mamadou "Ben" Diallo and Kameelah Diallo, owners of J. Benzal Menswear
'At least this is just merchandise we're losing'
The husband-and-wife owners say the violence over the weekend stems from issues of inequality that society must address.
Alexandra "Red" Ridgway, Michael Ridgway and Roy Stevenson, owners of Red's Classic Barber Shop
'We pride ourselves on a unique brand of diversity'
The shop, which opened in 2007, has been closed since March because of the pandemic. It aims to reopen Tuesday.
Please enable JavaScript to view this content.