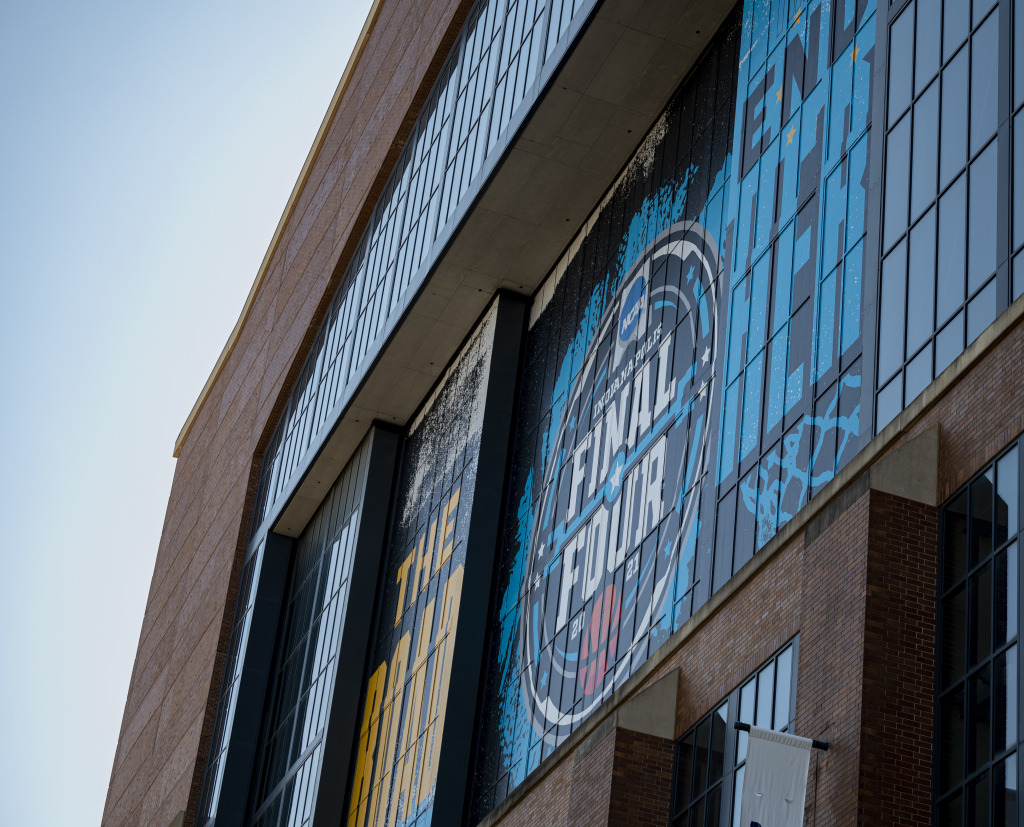 Wireless telecom provider AT&T plans to have permanent, 5G cellular service in place at Lucas Oil Stadium by the end of March, as part of several efforts tied to the NCAA Tournament in Indianapolis.
The company said Wednesday it plans to install its 5G+ service in the seating bowl, concourse area and exterior spots at the stadium ahead of the Final Four. The 5G+ service operates on a different, higher-frequency wave spectrum than its typical 5G.
Similar service antennas will also be put up near Monument Circle downtown, and be utilized by Turner and CBS teams for games during the NCAA Tournament, which AT&T—an official tournament sponsor—said will let broadcasters "present content in new and immersive ways."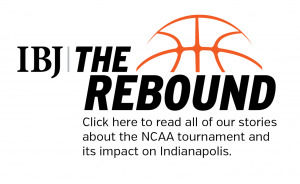 AT&T did not indicate how much it is investing in the effort. Additionally, the company plans to  expand its fiber network in and around Indianapolis and improve FirstNet, a broadband communications network for first responders.
"March Madness will be just the latest opportunity for residents and visitors to experience AT&T's investment in and commitment to Indiana, whether it's our fiber network, our 5G network, or first responders with FirstNet," said Bill Soards, president of AT&T Indiana, in written remarks. "From small businesses to television production crews to basketball fans to students and entrepreneurs, our network is built to keep you safe, connected, productive, and thrilled."
Ryan Vaughn, president of the Indiana Sports Corp., said the 5G upgrades will help the NCAA and event organizers, as well as local restaurants and hotels.
"AT&T has continually invested in all of the Indiana communities where this year's tournament will take place, setting us up for great success," he said. Since 2017, AT&T said it invested $1.1 billion in wireless telecommunications infrastructure throughout the state, including $450 million in the Indianapolis area.
It's also in the midst of installing dozens of 5G nodes throughout the city, although those efforts have received some pushback from concerned residents.
AT&T will join Verizon as 5G providers at Lucas Oil Stadium, after the latter struck a deal for $7 million in upgrades—split between Verizon, the city's Capital Improvement Board and the Indianapolis Colts—in 2019.
Please enable JavaScript to view this content.