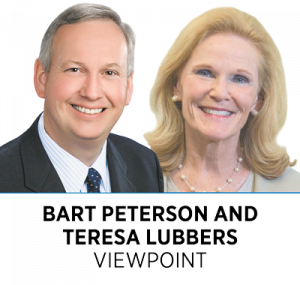 In Indiana, we can tell a lot about a community by looking at its schools, surely one of the greatest factors in families choosing to grow roots in a certain city or town.
Recognizing the value of education, residents come together to support these schools through their local property taxes. Combined with funding from federal and state sources, families can send their children to public schools that are free and open to all.
But there is a catch.
While all members of the community pay to support their local schools through local property taxes, these funds support only certain public schools in the community—district-run public schools, leaving out public charter schools.
This impact is real. Statewide, on average, a student who attends a district public school receives nearly $4,000 more in public funding per year than a student who attends a local public charter school, just because one school has access to local property tax funding and one does not. In Indianapolis, this imbalance is much worse, amounting to roughly $7,000 per student per year.
Families that pay local property taxes to support local schools deserve fair funding for their children, no matter what local public school they choose. We hope the Legislature will correct this imbalance in the upcoming legislative session.
Public charter schools are public schools in every way. They are tuition-free and open to all students. More and more families are making the conscious choice to enroll their children in one of the state's more than 120 public charter schools that served more than 50,000 Hoosier students and their families during the 2020-2021 school year.
These schools allow families to choose the school that is the best fit for their child's educational needs, and they have been performing at a high level despite this funding differential. A study of public charter schools shows that they have outperformed and outgrown their district public school counterparts since 2017, gains that are particularly evident for minority students as well as low-income students.
Despite these outcomes, public charter school students are still at a disadvantage because, while all public schools receive federal and state support where the money follows the child, local funding is different—it supports only traditional district schools.
This hits the hardest in the classroom because local property tax dollars pay for construction and maintenance of buildings, debt service, utilities, transportation and more. Without these local funds, public charter schools must divert a substantial portion of their state tuition support that ought to pay for things like teacher salaries and student instruction and instead pay for items that are typically covered for a traditional district public school.
A fairer system of property tax distribution can correct this disparity by making these dollars available to all public-school students, including those who attend public charter schools.
Indiana should not value the education of one child over another just because of the public school the child attends.•
__________
Peterson, a former Democratic mayor of Indianapolis, is CEO of Christel House International, which operates schools internationally and charter schools in Indianapolis. Lubbers, a former Indiana higher education commissioner, is president of the Sagamore Institute.
Please enable JavaScript to view this content.