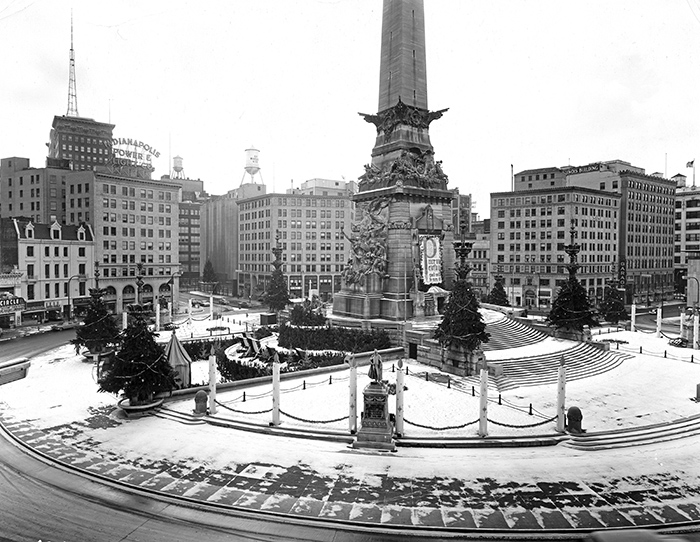 Christmas trees have been used to decorate Monument Circle since 1918, but the decorations started to grow in number and sophistication after World War II. The idea to drape the Soldiers & Sailors Monument in lights was first suggested in 1945 by Indianapolis architect Edward D. Pierre, but it wouldn't happen until the first Circle of Lights celebration, in 1962. This photo was taken in 1958 after a light snow had fallen.
Sources: Indiana Historical Society, historicindianapolis.com
Credit:  This photo is courtesy of the Indiana Historical Society and is part of the Bass Photo Co. Collection. More images are available at images.indianahistory.org. 
Please enable JavaScript to view this content.