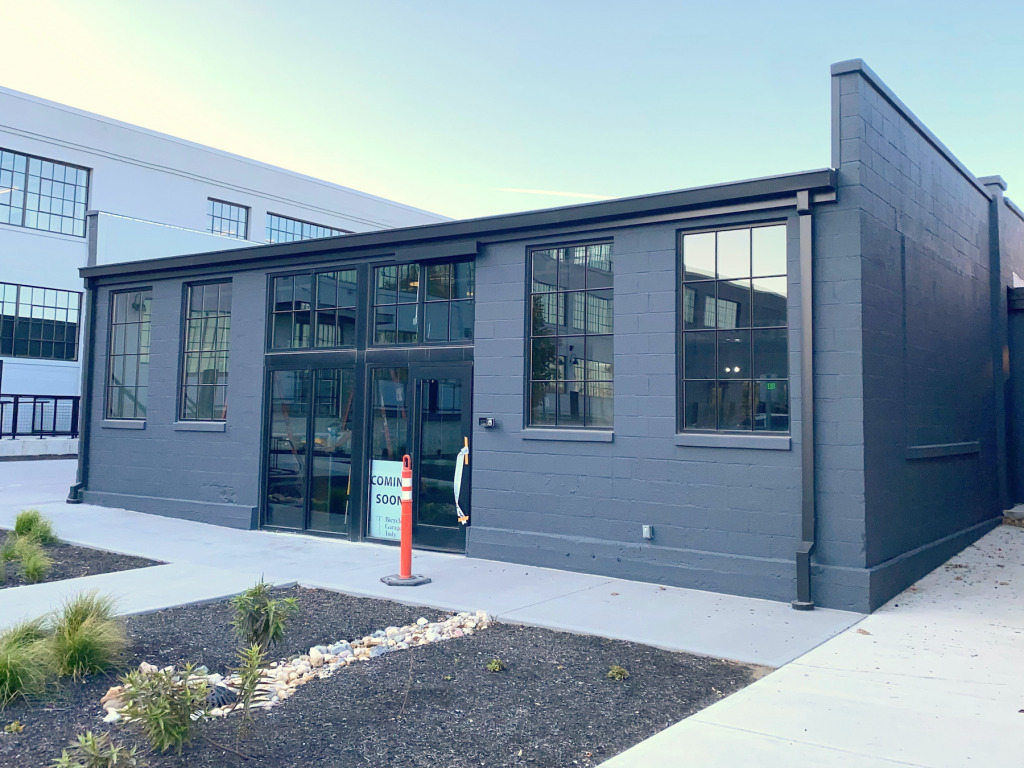 The downtown location of Bicycle Garage Indy is moving to a century-old building near Massachusetts Avenue and the Monon Trail that once served as a parking structure for cars owned by executives at U.S. Corrugated Box Co.
It's merely a coincidence that Bicycle Garage Indy will revive a former garage, said BGI owner Scott Helvie.
The new spot is part of the Box Factory development, 1411 Roosevelt Ave., that includes climbing and fitness business North Mass Boulder and law firm Lewis Wagner LLP.
Helvie said BGI is exiting its present downtown location in the east wing of Indianapolis City Market before the wing is razed to make way for an 11-story apartment tower.
"We knew we were going to be displaced," said Helvie, who added that it's possible a bicycle hub will be part of the City Market East project when construction is targeted for completion in 2025.
Bicycle Garage Indy won't be open on Market Street after Saturday, and the Box Factory location is scheduled to welcome its first customers on Thursday.
The Box Factory building is nearly 3,500 square feet, compared to 1,500 square feet BGI occupies in the east wing of City Market.
"We'll have a larger selection of bikes and accessories," Helvie said. "We'll continue to offer repair and maintenance services, anything from flat tires to complete overhauls."
The Box Factory is part of an area branding itself as the North Mass Creative and Commercial Corridor, less than a half-mile east of the Monon Trail.
"A small portion of our motivation was to be accessible to people riding the trail," Helvie said.
Founded in 1983, Bicycle Garage Indy has an Indianapolis location at 4340 E. 82nd St. and a Greenwood store at 997 E. County Line Road.
Please enable JavaScript to view this content.