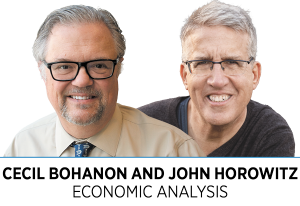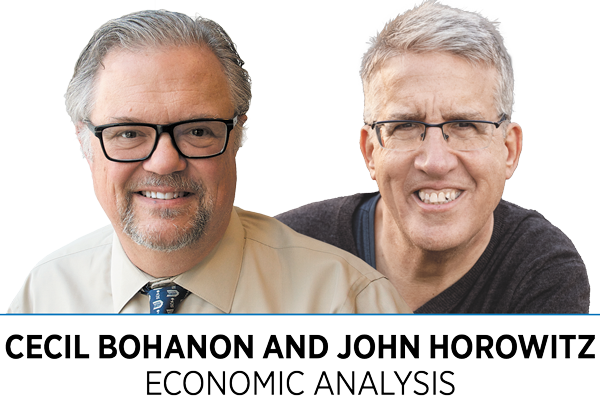 The economist Thomas Sowell wrote: "The first lesson of economics is scarcity: There is never enough of anything to satisfy all those who want it." He then adds, "The first lesson of politics is to disregard the first lesson of economics." Nevertheless, the real world inevitably intrudes on naive political promises, or as Sowell points out: "Reality is not optional."
Economic reality is currently trumping political aspiration in New York City. New York is inundated with foreign migrants because judicial mandates require New York provide migrant housing on demand, and local politicians previously proclaimed New York as a sanctuary city. NYC's City Hall recently announced that to pay for the housing for these newcomers it "will cut overtime pay for its police officers and three other agencies to help reduce costs driven by the city's unprecedented migrant crisis." Opportunity costs are real.
How did the Big Apple get into this predicament? A recent study from the Manhattan Institute explains that in 1938, New York State established a constitutional right to "aid, care and support of the needy … provided by the state … and … its subdivisions."
Although it was the state Legislature's responsibility to parse out the details of this mandate, the actual responsibility has fallen to the courts prodded by social justice activists. In 1979, the New York State Supreme Court decided in Callahan v. Carey that the state Constitution implied a duty to provide shelter to homeless single men. The city negotiated a consent decree in 1981, agreeing to such a provision. Further court cases extended the right to others including recent refugees. It ends up that various court rulings actually prioritize newcomers relative to longer-term New Yorkers with a more established residency history.
To many, helping needy refugees is a simple issue of right versus wrong, compassion versus callous disregard. However, offering aid without the capacity to provide it is not virtuous. Insisting that someone else pay for one's promise is not praiseworthy. Sowell notes that giving decision-making authority to people who pay no price for being wrong is dangerous.
Daniel Di Martino, a recent immigrant from Venezuela and one of the authors of the Manhattan Institute study, said, "On the altar of unlimited compassion, we risk sacrificing the very prosperity these migrants hope to achieve. The United States—much less New York City—cannot guarantee shelter for all the world's oppressed." Thomas Sowell is right; reality is not optional.•
__________
Bohanon and Horowitz are professors of economics at Ball State University. Send comments to ibjedit@ibj.com.
Please enable JavaScript to view this content.