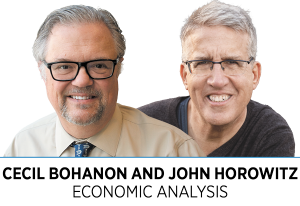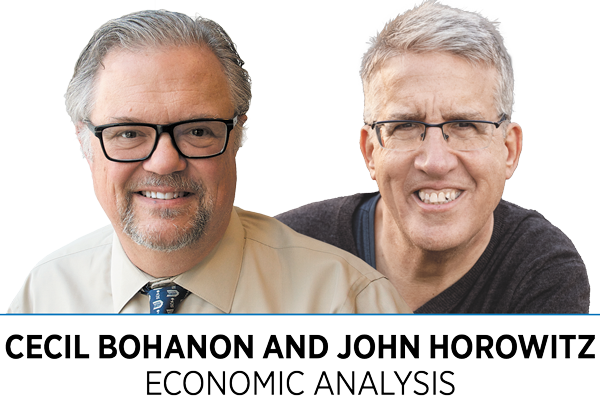 There has been much discussion and conflict this summer over interpretations of the U.S. Constitution. We observe that most people tend to think: If I like a policy, it must be constitutional; if I don't like a policy, it must be unconstitutional. Of course, to a reasonable and honest citizen, this is hardly satisfying, either intellectually or ethically. We must all search for principles to guide our understanding of the Constitution.
Here is an economic take we think is helpful but hardly definitive. We begin with Adam Smith's insight that the prosperity of any nation is predicated on three pillars: "peace, easy taxes and a tolerable administration of justice." The Constitution was designed to facilitate those pillars by balancing two dangers: a national government that is too weak and a national government that is too strong.
The first danger was that, unless the newly formed national government had enough power to ensure the peace, administer justice and collect sufficient taxes to support those ends, the nation could fall prey to foreign conquest or descend into anarchy. The second danger was to guard against the tendency for a national government to abuse its power by violating the peace, imposing excessive/confiscatory taxes and corrupting the administration of justice. Harsh tyranny is hardly better than chaotic anarchy or violent foreign conquest.
The Founding Fathers, contemporaries of Adam Smith, were quite aware of these tensions. James Madison commented that, "You must first enable the government to control the governed; and in the next place oblige it to control itself." In a similar vein, Thomas Jefferson said, "In questions of power then, let no more be heard of confidence in man, but bind him down from mischief by the chains of the constitution."
So how did the Founders balance the two dangers? The framers increased the power of the national government compared to the Articles of Confederation so it could perform the functions of a national government. They also tried to forestall abuses of the national government by enumerating and limiting its powers and dividing the national government into three branches, thereby creating a system of checks and balances. Finally, they created a constitutional amendment procedure to prevent a simple majority from capturing the national government to abuse power.
So, how has it worked? The Constitution has endured despite massive social, economic and cultural changes. We think that, despite our current conflicts, it will continue to endure. We hope this proves correct.•
__________
Bohanon and Horowitz are professors of economics at Ball State University. Send comments to ibjedit@ibj.com.
Please enable JavaScript to view this content.