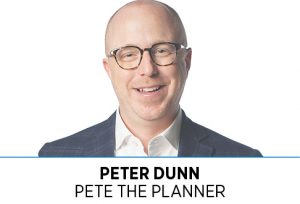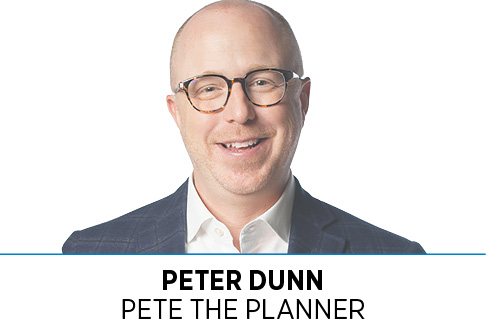 I like what I like and generally am willing to pay for it. This isn't snobbery or stubbornness. There simply are certain things I swear by, and I prioritize those expenditures as money cycles in and out of my life. Sometimes the expenditures are preferential, such as a certain label of wine. And sometimes the purchases are essential to my physical, spiritual and mental well-being, like Charmin Ultra. But as inflation continues to sink its nasty teeth into our economy, my normal habits have started to change. In fact, it's foolish to ignore the impact inflation can have on your life, no matter the level of stability you might enjoy.
I watched a man in a BMW scream at a gas pump in Greenwood last weekend. Actually, he was yelling at the president of the United States, but the gas pump was apparently the President's emissary. I was hanging out on the south side because I made the decision not to drive back to the north side between my daughter's soccer games. Frankly, had gas not been $5+/gallon, I likely would have driven back to the north side. I've found myself making more decisions like this in the last six to eight weeks, and I'm hoping you're starting to make these types of decisions too.
My colleague balked at his normal coffee beans purchase last week because it was 30% higher. And another colleague changed vacation plans based on flight costs. For years, I've simply absorbed price increases. I've chalked-up the overspending to the price of getting what I want.
No matter how cathartic it might feel to blame whoever you choose to blame, the fact remains the same—you have to adjust. Well, you don't have to. But it's a display of stubborn self-sabotage if you don't.
Is complaining about inflation popular? Absolutely. It's all the rage. I'll gladly tell you about the $1,200 flight to Des Moines I recently purchased for work, but the decisions I've made to not make certain purchases are more helpful.
My gut tells me certain employers will extend remote work for employees even longer, in order to help those employees save money on fuel. And when you don't work in the office, you won't be subject to lunch dining out inflation either. The math is shocking.
The normal weekly fill-up which once cost $35, now costs $68. And the week's worth of coffees and lunches which once cost $55 ($15 for coffee and $40 for lunch), now costs closer to $70. Extend the math further, and you'll find that workers are spending over $200 per month more than they used to. Sensitive employers will not only help their employees save that $200, but they will help eliminate significant fuel and dining-out costs altogether.
Very quickly you start to see what has to happen to our economy in order for it to stabilize. As much as it pains me to write this, a recession is the solution to the problem.
The national economy and your personal economy are almost always at odds. Your spending generally stokes the economy, while your choice to save often slows the economy. Americans saved money and paid-down debt hand over fist in 2020. And then we pumped money into the economy at a breakneck pace in 2021 and early 2022. Where we are as an economy right now shouldn't surprise anyone, especially if you got a C or better in high school economics.
Slowing your spending in 2022 will actually accomplish two things. First, it will help your personal economy, as you dodge inflation and build your savings. And secondarily, it should slow demand and in turn lower prices for some goods and services. That's the theory behind the Fed's interest rate increases. The Fed is trying to lessen your willingness to spend money, thus slowing inflation.
And now for the tricky part. Consumers were so frustrated and dismayed by 2020, that YOLO (You Only Live Once) financial behavior wrenched control away from prudence. (Allow me to quickly slide into my grumpy pants). How else would you explain alcohol sales, the housing market, the home improvement industry and NFTs (non-fungible tokens)? All those markets reek of "who cares; let's go." We had to care in 2020, and it paid off. We wanted so badly to stop caring that we got back to our old spending habits.
There's no doubt inflation is a massive problem, but part of the solution is in how we deal with it.•
__________
Dunn is CEO of Your Money Line powered by Pete the Planner, an employee-benefit organization focused on solving employees' financial challenges. Email your financial questions to askpete@petetheplanner.com.
Please enable JavaScript to view this content.