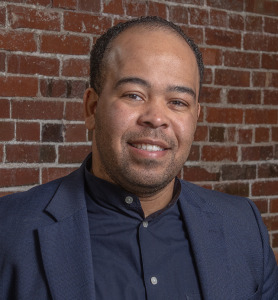 A Boone County Council member who is facing a sexual harassment complaint filed suit Tuesday against a county commissioner and issued a counterclaim against his accuser.
Councilor Aaron Williams filed the lawsuit and counterclaim in Boone Superior Court No. 1 in Lebanon.
The lawsuit accuses Commissioner Tom Santelli of defamation and invasion of privacy through false light, while the counterclaim against Boone County Human Resources Director Megan Smith alleges defamation, abuse of process and claims she filed a frivolous and groundless lawsuit.
Smith filed a lawsuit on July 27 against Williams and Boone County. Her complaint claims Williams sexually harassed her over several months in 2021, which "created an intimidating, hostile, and offensive working environment that interfered with Smith's work performance." Smith's lawsuit alleges that Boone County knew about the harassment and permitted it to continue.
Williams' filings on Tuesday allege Santelli, Smith and other county officials engaged in a scheme to destroy his career after he opposed the construction and financing of a Boone County Justice Center expansion, along with other projects and expenditures.
The lawsuit alleges Santelli made false and defamatory statements to multiple elected officials in Boone County "stating that Williams is a 'serial sexual abuser/harasser,' that Williams has been 'accused of sexual harassment on multiple occasions by others' and that Williams is being 'criminally investigated by the FBI and will be brought up on criminal charges.'"
Williams' counterclaim against Smith says Smith accused Williams of sexual harassment because her feelings were hurt when Williams "inadvertently failed to mention Smith's name in a public council meeting as being part of a certain committee."
It also accuses Smith of threatening to make a hostile work environment claim against the county in order for Smith and the commissioners to have their political agenda approved.
Williams is represented by Jason R. Delk, an attorney with Indianapolis-based Delk McNally LLP.
"[T]he political attacks and smear campaign tactics have become far too common in today's political arena and must stop," Delk told IBJ in an email. "Councilman Williams brings his lawsuit and counterclaim to expose the falsities made against him, as well as hold those responsible for improper and unlawful political games which seek to harm a person's reputation simply because of disagreements over government and/or politics."
The Boone County Commissioners issued a statement Wednesday morning saying they were aware of the filing but would not be commenting on the pending litigation. Smith did not immediately respond to a request for comment from IBJ.
Williams asked in both filings for a jury trial and to be awarded compensatory damages, punitive damages, attorney's fees and costs, and other legal relief.
Williams was a 2022 IBJ Forty Under 40 selection and works as a client executive for Google LLC.
Santelli is his first four-year term on the three-member Boone County Board of Commissioners. He was defeated in the May 3 Republican primary election by challenger Tim Beyer.
Please enable JavaScript to view this content.