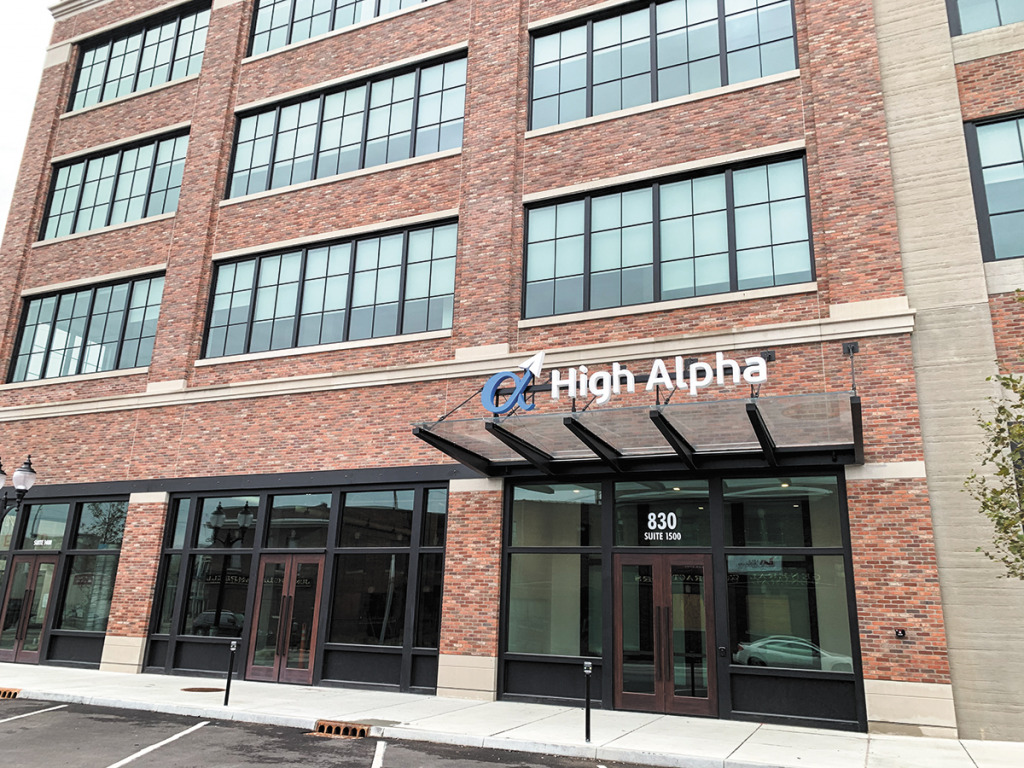 Noblesville-based restaurant firm Clancy's Inc. plans to open a full-service restaurant in the $300 million Bottleworks District on downtown's north-east side, touting it as a one-of-a-kind supper-club concept with a nod to the property's history.
Named The Fountain Room, the 6,300-square-foot restaurant is slated for the new office building at 830 Massachusetts Ave. that includes High Alpha's headquarters and is adjacent to the Bottleworks Hotel. It's expected to open in March.
The name is a reference to the property's past as a Coca-Cola bottling plant. Hendricks Commercial Properties, the developer of the 12-acre live-work-play Bottleworks project, has been able to maintain some of the plant's original Art Deco architecture.
Open for lunch, dinner and weekend brunch, the 160-seat Fountain Room will have a mezzanine level and a menu of classic supper-club fare including steaks, seafood, sandwiches and pasta.
"The interior is going to be kind of a mash-up of supper clubs from the 1960s and 1970 with some of those Art Deco elements," said Blake Fogelsong, co-owner and director of operations for Clancy's.
Clancy's already has a presence in the district's Garage food hall with Clancy's Hamburgers, which is based on Clancy's 56-year-old flagship concept.
"The Bottlework's project is history in the making in downtown Indianapolis, and we have been excited with the reaction of reintroducing Clancy's Hamburgers. Now we look forward to introducing a new full-service restaurant The Fountain Room to the Mass Ave. Neighborhood," said Clancy's CEO Perry Fogelsong in a media release.
Clancy's was established in 1965 by Carl Fogelsong when it opened the first Clancy's Hamburgers in Noblesville. A year later, it opened its second location in Sidney, Ohio, before expanding to 27 restaurants in four states. The vast majority have since closed.
Its other current concepts include Michaelangelo's Italian Bistro in Noblesville; Grindstone Public House in Noblesville; Grindstone Charley's in Kokomo and Indianapolis; and Grindstone on the Monon in Westfield.
Please enable JavaScript to view this content.