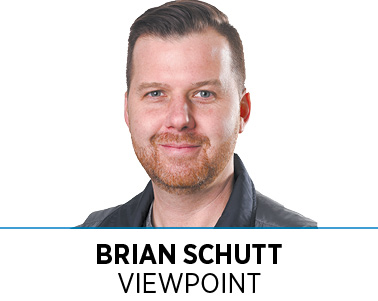 As Gov. Eric Holcomb looks to fill the shoes of departing Secretary of Commerce Jim Schellinger, he can forge a path for the Indiana Economic Development Corp. that focuses on fostering an entrepreneurial ecosystem that makes Indiana the best place to start a business in America.
It will take courage to move beyond the zero-sum game of corporate transplanting, an honest accounting of how Indiana currently sits in the competitive landscape and a visionary entrepreneur for the new leader of the IEDC.
For too long, the IEDC has been caught in the Catch-22 trap of tax-incentives gamesmanship to lure existing businesses into the state. According to the Brookings Institution, "research suggests that at least 75% of the time, typical incentives do not affect a business's decision on where to locate and create jobs—they're all cost and no benefit."
While the state has won many incentive-driven deals, the Amazon HQ2 sweepstakes illustrated how expensive and fruitless the process can be. Still, leaders in major cities like Indianapolis and states like Indiana don't opt out of the "lottery" game, because the political appearances of not trying could have a greater cost.
But in a second term, Holcomb has the opportunity to invest in areas that do have long-term payoff, specifically by expanding the IEDC focus on supporting an entrepreneurial ecosystem across the state. The IEDC's mission is "to create the opportunity for all Hoosiers to earn a good living and prosper in a diverse economic environment that encourages growth, creates and retains the jobs of today, and attracts and invests in the jobs of tomorrow."
To achieve that, the IEDC needs to focus on what best creates those conditions. And, according to the Kauffman Foundation, "almost all net new jobs are created by firms 5 years [old] or younger."
But a recent Brookings Institution report on Indiana says our entrepreneurial activity is "sluggish," with only 30% of the state's firms 5 years old or younger compared to a national average of 36%.
The Kauffman Early-Stage Entrepreneurship Index (which considers rate of entrepreneurship, opportunity share of new entrepreneurs, startup early job creation, and startup early survival rate) rates Indiana at -2.27, which is 39th in the nation.
The Brookings report recommends establishing a state Community Development Financial Institutions fund and committing sufficient resources to it, as well as enhancing funding for the Small Business Development Center.
But to be the best place to start a business in America, we must invest further. We need a government partner that commits to a long-term vision, that is more expansive and inclusive in its scope but less directive in practice. As Ian Hathaway, co-author of "The Startup Community Way," said: Thriving startup communities require "leadership that influences behavior rather than dictates it."
Miami Mayor Francis Suarez is instructive in some of his recent actions and efforts. "How can I help?" has become his approach to supporting startup founders and funders. He's created a chief networking officer role for the city, embraced Bitcoin for Miami employees, and regularly sits down with entrepreneurs like Elon Musk, among other creative and ambitious moves.
To lead a thriving entrepreneurial ecosystem, the new IEDC leader should be an entrepreneur driven by a long-term vision to expand opportunity in underserved communities and facilitate faster and more meaningful connections across networks.
By creating a more fertile soil for new businesses to start, the governor could truly live out his goal of making Indiana a state that works better for everyone.•
__________
Schutt is co-founder of Refinery46 and Homesense Heating and Cooling.
Please enable JavaScript to view this content.