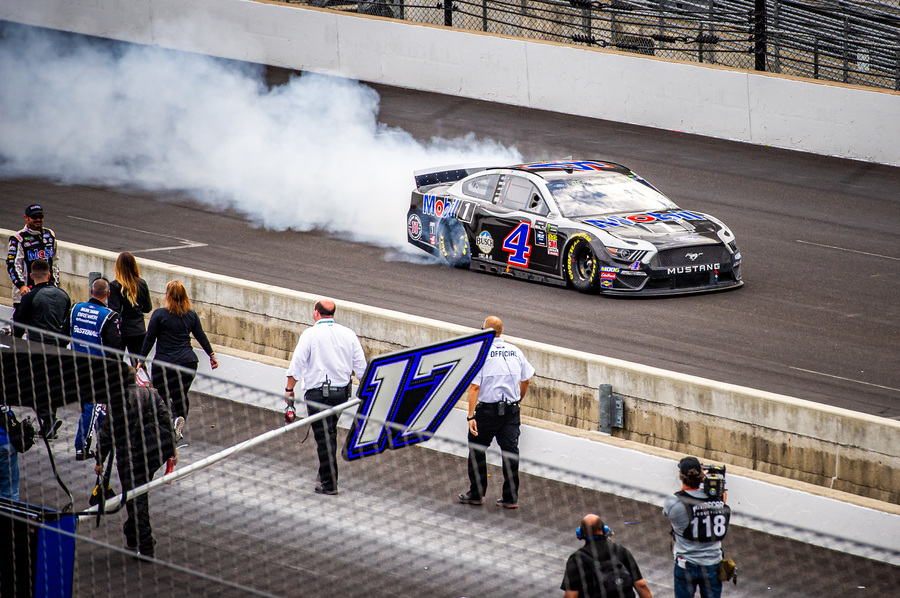 The 26th running of the Brickyard 400 at Indianapolis Motor Speedway on Sunday drew more than 60,000 fans, IMS officials said Monday—an improvement over recent years.
Advance sales for the race topped 50,000 tickets, but walk-up business was limited by a threat of rain on Sunday.
The race drew only about 20,000 last year when it was delayed until Monday because of rain. About 35,000 attended in 2017 and an estimated 50,000 showed up in 2016. The 2016 race, however, took place in late July instead of early September.
The Brickyard 400 drew more than 200,000 fans in its early years, but has struggled to fill seats over the past decade.
This year's Brickyard 400 events also included a Saturday concert festival headlined by Florida Georgia Line that drew more than 25,000 people.
"We're excited to see the Brickyard 400's attendance numbers moving in a positive direction," IMS officials said in a written statement. "The entire week was full of energy and buzz from start to finish with thrilling racing action on the oval and the dirt track, and a massive crowd for FGL Fest in the infield."
Next year's Brickyard 400 will undergo another schedule change, moving to July 5.
Please enable JavaScript to view this content.