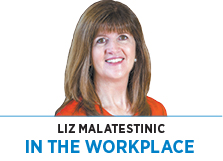 If you are a small employer and have ever wondered whether you needed to hire a human resource professional, this is a good time to make that move. And if you already have an HR department, you will want to be sure to tap into its expertise in the coming months.
The business environment is still rife with uncertainty because of the pandemic, and employers need to be cautious as they contemplate bringing employees back into the workplace. There are a number of areas of concern.
One of the most important issues, of course, is safety. Many employers are understandably concerned about liability arising from spread of the virus in the workplace, and some are asking employees to sign waivers before they return to work. Whether those waivers would hold up in court is unknown, as is the likelihood or degree of protection by legislation at the federal or state level.
What employers can control, however, is the safety of their workplace environment—and employees' perceptions of the company's safety efforts. Work with your HR professional to develop a comprehensive plan that will reduce the possibility of viral spread within your facility and provide your employees with some peace of mind as they return. It might not be helpful to have employees sign waivers of liability, but having them sign an acknowledgement of expectations can go a long way to demonstrate your commitment to their safety.
Communication will be critical in this process of bringing people back to work. Be explicit in outlining your safety procedures. Will you require that temperatures be taken daily in the office? Will you require employees to take their own temperatures each day before heading to work? Discuss your expectations of physical distancing and what employees should do if they are experiencing symptoms or have had a positive test for COVID-19.
In any other situation, employers would be prohibited by the Americans with Disabilities Act from taking temperatures and asking about symptoms related to an illness, but the EEOC has issued guidelines stating that doing so falls under the standard of business necessity "because an individual with the virus will pose a direct threat to the health of others." Any individual information regarding employee health still needs to be kept confidential, however.
Some employers wonder if they can require that individuals who are sick stay home, and the answer is yes. Even if employees haven't been tested, you may require them to stay home if they have symptoms consistent with the virus. Employees who typically don't have access to paid sick leave may disguise their symptoms in order to keep working, but employers with less than 500 employees are required to provide up to two weeks of emergency paid sick leave through the end of the year. The Families First Coronavirus Response Act addresses paid sick leave requirements as well as paid Emergency FMLA leave. Compliance in this area is yet another reason you need to rely on your HR professionals.
We all know that masks or face coverings have somehow become a political football in this country, but it's not an issue you need to debate with your employees. As of July 27, they are mandated in the state of Indiana inside any business, if social distancing isn't possible. Even if that mandate expires, however, you have the right as an employer to require masks in the workplace. For the health of your workforce, you should.
Popular assertions that mandating masks violates an individual's constitutional rights or that OSHA has proclaimed them unsafe are untrue. You can require employees to do many things, such as wearing uniforms or safety goggles where appropriate, and you can require they wear a mask to prevent the spread of COVID-19 in your workplace.
What happens if your employees don't want to return to work because they are older or simply scared? That gets a little trickier. You can require them to do so, but it's a better idea to try to answer questions and express empathy before you lay down an edict. Ask yourself if their concerns can be accommodated before you react negatively. Obviously, you have to consider the workforce as a whole, but you may be able to find a happy medium.
On the other hand, if someone wants to stay home for medical reasons, you are required to explore accommodations with them. This is referred to as an interactive process and involves discussions, a review of potential accommodations and medical documentation. Again, an HR process.
Of course, we don't know what is going to happen over the next several months, and returning to the office may be temporary or unfeasible. Unfortunately for working parents, this possibility creates a whole new level of anxiety as school openings are unpredictable and childcare options are dwindling. Work with your HR pro—or the one you are about to hire—to address issues such as flexibility, accommodations and mental health concerns for your working parents. It's an investment you won't regret.•
__________
Malatestinic is a senior lecturer in human resource management at the Indiana University Kelley School of Business at IUPUI.
Please enable JavaScript to view this content.