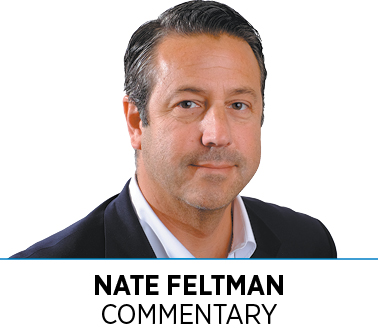 The Indiana Lawyer, a biweekly statewide legal publication published by IBJ Media, will hold its annual Leadership in Law awards event next Tuesday morning, where we will honor 37 attorneys and legal professionals. As we have in years past, we will announce this year's class of 15 Distinguished Barristers (lawyers who have practiced at least 20 years) and 15 Up and Coming Lawyers (10 years in the legal profession or less). Lawyers in both groups have distinguished themselves in their profession and in their community.
This year's Leadership in Law event will feature two new awards: Legal Support Stars and the Lifetime Achievement Award.
The Legal Support Stars award recognizes paralegals, assistants and other support staffers who handle important behind-the-scenes work on behalf of clients and their firms.
The Lifetime Achievement Award, The Indiana Lawyer's most prestigious award, recognizes a lawyer who has at least 25 years of experience in the legal profession and has made contributions beyond the practice of law. Factors such as community engagement, volunteerism/pro bono service, mentorship and civility were taken into consideration by the selection panel, which included IBJ Media staff and outside attorneys.
This year's inaugural Lifetime Achievement Award recipients are former congresswoman Susan Brooks and Lacy Johnson, partner at Taft Stettinius & Hollister LLP.
Brooks began her career as a criminal defense attorney. Her career in public service began when then-Indianapolis Mayor Stephen Goldsmith asked her to serve as his deputy mayor. The stint would lead to many more public service opportunities that would include an appointment by President George W. Bush as U.S. attorney for the Southern District of Indiana in 2001. Brooks would eventually go on to serve in the U.S. House of Representatives from 2013 to 2021, representing Indiana's 5th Congressional District.
Asked what stands out in her career, Brooks responds: "Accepting the challenge of going into public service when Mayor Goldsmith called." Brooks says she used the insights gained from her work with Goldsmith in her later roles. The importance of coalition building, working across the aisle and techniques to solve complex problems were lessons learned earlier in her career that would continue to serve her well.
Johnson's career began as an Indiana State Police officer and included service as a lieutenant commander of the U.S. Naval Intelligence Reserves. His legal career has been focused on government and public affairs work. Johnson currently serves as partner-in-charge of Taft's Washington, D.C., office. He was a member of the Biden-Harris transition team and he serves as an adviser and supporter of many Congressional Black Caucus leaders and members of Congress.
Asked to look back at his legal career and important moments, Johnson stated that two mentors stand out who made a strong impact on him—former congresswoman Julia Carson and his Sunday school teacher. Both of them taught him the Golden Rule that he has tried to live by: "Treat people the way you want to be treated—be fair to people." Johnson mentioned that much of the law is based on this simple concept.
Congratulations to Lacy Johnson and Susan Brooks for their well-earned recognition. Their contributions to our city, state and nation are immeasurable. Look for more information about this year's Leadership in Law honorees in next week's IBJ.•
__________
Feltman is CEO of IBJ Media. To comment, email nfeltman@ibj.com.
Please enable JavaScript to view this content.