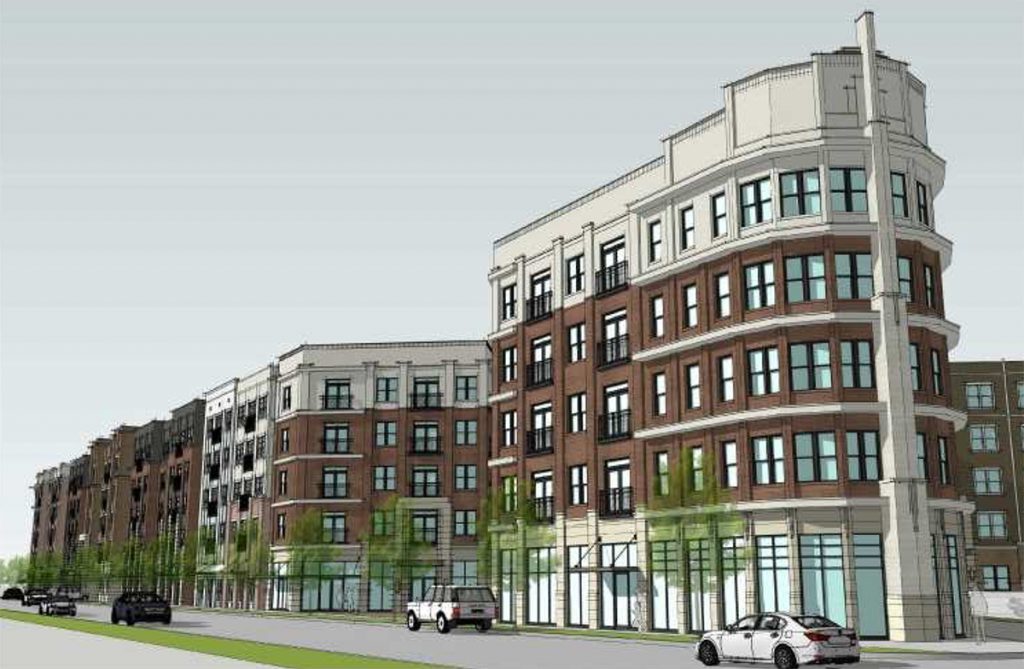 Local developer Buckingham Cos. has withdrawn plans for a controversial multifamily development near the historic Madam Walker Legacy Center following community pushback.
The firm had planned to spend about $70 million to build nearly 350 apartments, a parking garage and retail space at 719 Indiana Avenue as part of a development agreement with the legacy center, which owns the property. The apartments had been earmarked for market-rate uses and students at IUPUI.
A formal withdrawal of project plans was filed Friday with the city of Indianapolis, but no reason was offered.
"Despite the best intentions of everyone involved and not unlike so many other worthwhile endeavors during this time, the pursuit of a feasible project was undermined by the impact of a once in a hundred years' pandemic that took away the reasonable opportunity to complete the development at this time," Buckingham said in an email to IBJ on Monday. "We appreciate the efforts and leadership of the Madam Walker Legacy Center and all the other stakeholders with an interest in this incredibly important site."
The development, which IBJ first reported in mid-July, drew the ire of community groups concerned it would overshadow the Walker and risk further erasing the neighborhood's historically Black culture.
Reached by phone Monday morning, Timothy Ochs, an Ice Miller attorney representing the developer in the matter, declined to elaborate on the decision—including whether the group is going back to the drawing board or if a community backlash played a role in the move.
"The petition has been withdrawn and we don't have any further comment," he said.
Leaders with Reclaim Indiana Avenue, a group opposing the project in favor of developments that it feels would be more in line with the neighborhood's historic influences, told IBJ that Buckingham cited the pandemic and the community pushback as key factors.
The Indiana Avenue project is the second blow to Buckingham's local development efforts in as many years. The firm called off a massive apartment development in Broad Ripple over neighborhood resistance in January 2019.
A representative for the Madam Walker Legacy Center did not immediately return a call requesting comment.
Please enable JavaScript to view this content.