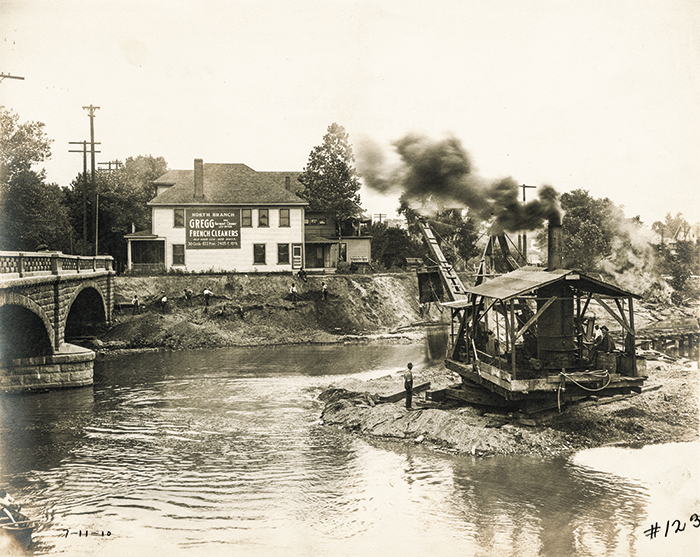 Fall Creek, which flows 57 miles from Pendleton to the White River in downtown Indianapolis, was a key part of architect George Kessler's plans for a park and boulevard program that was revealed in 1909 and built and expanded over the next decades. The project included three regional parks and a system of greenways, plus several stone and concrete arched bridges across Fall Creek. In this photo, taken July 11, 1910, workers are excavating for a seawall to be built along Fall Creek's banks just east of Illinois Street.
Sources: Indiana Historical Society, National Park Service
Credit: This photo is courtesy of the Indiana Historical Society. More images are available at images.indianahistory.org.
Please enable JavaScript to view this content.