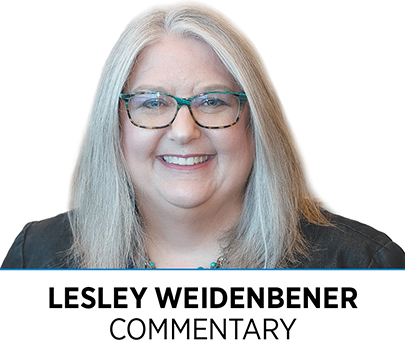 Working at a business journal means frequently writing or editing stories about acquisitions, including those in which local companies are doing the buying and others in which local firms are being sold.
In just the past few weeks, IBJ has covered more than a dozen such stories, including KAR Global's acquisition of a startup that provides the technology for its online auto auctions, the $50 million acquisition of Fishers-based Emplify by a San Francisco-based software firm, a Colorado company's plans to buy Indianapolis-based Intelligent Fiber Network, and a New York company's acquisition of local benefits firm First Person Advisors.
The stories can seem straightforward enough, but they're often complicated by the companies' decisions to keep the financial terms and other details of the transaction confidential, the desire of the parties to control the message to their employees and customers, and the emotions inevitably wrapped up in these transactions.
Recently, I set out to write what I thought would be a fairly simple story. We received a press release that said a local company was "joining forces" with two other tech firms. But figuring out what that meant was not as easy as it sounds.
Essentially, the owner of the local company was buying two related firms and, I think, combining them into one company while maintaining all three brands. I say "I think" because the spokesperson never clarified the actual name of the new company and said the company preferred we use the term "joined forces" to explain the transaction.
I declined to do the latter because, as I explained, no one knows what that actually means. Joining forces could be a partnership or a loose affiliation or a merger or something else.
I'm sure the resulting story was more than a bit frustrating to readers, just as I'm sure that spokesperson was more than a bit frustrated with me.
A few days later, I talked with a founder who was upset at the wording we used in a story about a transaction involving his company. This executive saw a significant distinction between the words "sold to" and "acquired by"—and he viewed our use of the word "sold" as careless.
The word "sold," this founder said, implied that he was walking away from the business. He was staying to be a key part of the acquiring company, which the story explained. "Acquired by" was much more accurate, he argued.
The companies involved in this transaction did not disclose terms, which can make it harder to be precise. But I'm not sure that knowing the details this time would have led me to the same distinctions this founder made, although I did tweak the wording.
Talking with the founder about the story reminded me about the emotion that goes along with these deals. This was a well-respected founder who built a reputable and by all accounts highly successful company and is now turning that business over to someone else. It was a deal that was years in the making and one that affected dozens of employees and customers.
I'm sure he and his team spent long hours crafting the messages aimed at both. Then, the instant the deal goes public, he loses control of the message.
The emotion involved means founders seldom think reporters have done a good-enough job telling the stories about how they've built their companies or explaining the virtues of a sale or merger or other deal. I empathize with that frustration, and I appreciate the frank conversation with this founder, even as we have to agree to disagree.•
__________
Weidenbener is editor of IBJ. Email her at lweidenbener@ibj.com.
Please enable JavaScript to view this content.